Spring Academy and Legislative Fly-in
 Attend the 2017 Spring Academy and Legislative Fly-In to:
Discuss issues influencing education in 2017
Learn a bit more about what is happening at the department of education
Meet with legislators and other decision makers
Be reminded of the importance of equity for all
Be an active participant in helping all students feel safe and secure in schools.
Show that the unity of Alaska's School Boards can lead positive change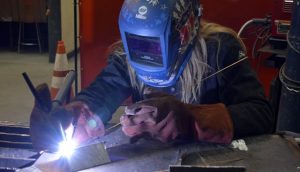 SPECIAL ANNOUNCEMENT!
After all the positive comments we received from Commissioner Drygas' CTE presentation at the February Fly-In, we're adding a special NO COST ½ day event to the Fly-In Spring Academy.
On Friday, March 31—the day before our Fly-In officially begins—we've teamed with the Dept. of Labor and DEED to roll out an entire afternoon focused on Career Technical Education (CTE) for discussions around:
School to Apprentice Program
Regional Education Centers focused on CTE
Alaska Construction Program
How to work with limited Resources
Students highlighting their experiences
District success stories
We're looking to assemble a group that wants to learn more about these and other CTE issues, and who are committed to keeping the CTE discussion alive. Interested? PLEASE encourage folks to register.