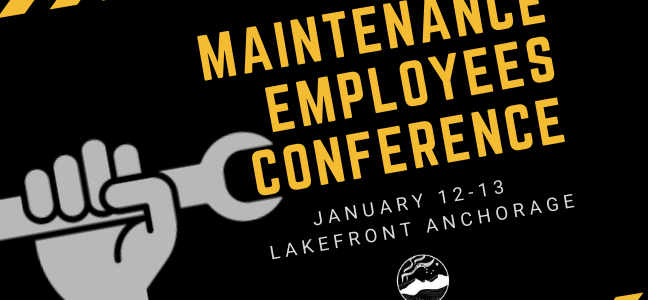 2022 Maintenance Employees Conference Resources
Access slideshows, handouts, and other resources from the 2022 Maintenance Employees Conference.
AASB and Alaska Public Entities Insurance (APEI) teamed up to bring you the 8th annual Maintenance Employees Conference, January 12-13 at The Lakefront Anchorage.
The 2-day conference focused on providing content centered on school district maintenance issues and safety. Attendees learned from experts and peers, and networked with other maintenance folks from across the state.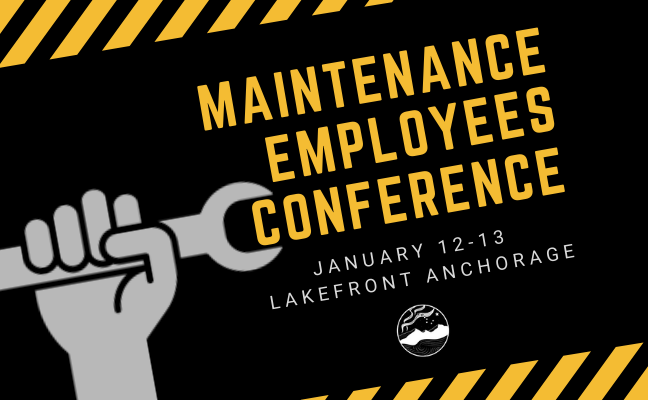 Conference Resources
Day 1 – Wednesday, January 12
Taylor Fire Sprinkler Presentation
Building and Site Lighting Assessments – Alaska Architectural Lighting
Day 2 – Thursday, January 13
Central Warehousing – NAPA IBS
Facilities and Maintenance Training Proposal – AASB & ALASBO
Facilities and Maintenance Training Feedback
COVID-19 INFORMATION
Registration requirements for AASB's Maintenance Employees Conference will require one of the three items listed below:
Proof of a COVID vaccination (presentation of your actual vaccination card or a legible photo) or:
Proof of a negative COVID test (PCR) within three (3) days of the start of the AASB event or:
A health care provider's documentation that you have had COVID within the last 90-days and are free from symptoms, including no fever within 24 hours of fever-reducing medications, has been at least 10 days since symptoms first appeared, and are not contagious for the virus but may test positive. If you cannot produce the proof listed above, you will not be admitted until the documentation is provided to AASB staff.
In addition, all attendees are required to follow AASB's COVID-19 mitigation plan, which includes wearing a mask throughout the conference.
---