Nome City School District
Seeks Qualified Applicants for Superintendent

Application and Timetable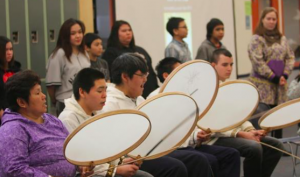 The five-member Nome City School District Board of Education is seeking a superintendent   Applicants who have extensive experience as a school administrator and a proven history of improving student achievement are being sought. The compensation package includes a $120,000 salary (DOE) with an attractive fringe benefit package including modern furnished housing and personal/professional use of a district owned vehicle.
The position has a July 1, 2019 starting date.
The Association of Alaska School Boards (AASB) is conducting the search. Closing date for receipt of all application material is March 23, 2018. The successful candidate(s) will be invited to Nome for an on-site interview the week of April 16, 2018.
The following items must accompany all applications:
AASB application form (available here)
academic transcripts (graduate work)
minimum of three confidential AASB reference forms (available here)
current resume
Superintendent certificate (copy)
Application Material should be sent to:
Association of Alaska School Boards
1111 W. 9th St., Juneau, Alaska 99801
Phone: (907) 463-1660
Email: Ryan Aguilar at raguilar@nullaasb.org
Please visit the Association's web site at http://www.aasb.org for more information about this search.   Lon Garrison and Timi Tullis will serve as the AASB search consultants for the Nome City School District Board of Education superintendent search.
Qualifications of the Candidate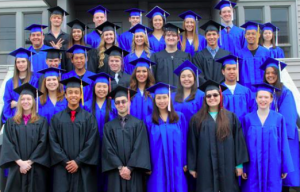 The Board of Education recognizes that selecting the superintendent is an important decision and is seeking a candidate that will help the Board meet its established mission and goals. The stated mission is:
"Nome Public Schools in active partnership with families and the community educates and inspires students to be successful and responsible global citizens in an environment that represents rich cultural diversities and local traditions."
The Board is committed to a selection process that is fair and open to all qualified candidates. Priority will be given to candidates whose experience and background closely matches the following characteristics.
Professional Experience – Qualifications
Hold, or be able to obtain, a Type B administrative certificate with a superintendent endorsement in the State of Alaska.
Extensive experience as a school administrator with prior central office experience preferred.
Desired Background
Experience in developing and supporting curriculum and instruction
Keen understanding and prior involvement with school finance and operations
Capacity and interest to develop and support grant initiatives
Prior experience with professional contract negotiations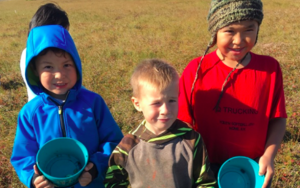 Personal Characteristics
Capacity to develop relationships built on honesty and straight-forwardness
Possess excellent communication skills – written and verbal
Willingness to embrace an "open door" style of leadership
Ability to create a supportive "team" environment with the board and fellow administrators
Active and visible within the district, community, and region
Capability to support culturally responsive teaching that empowers all students intellectually, socially, emotionally, and politically by using culturalreferents to impart knowledge, skills, and attitudes relevant to our local and regional community
Compensation
Salary range: The Board is willing to offer a multi-year contract with a salary of $120,000 (DOE) for a 260-day contract. A comprehensive benefit package is provided that includes furnished modern housing and a vehicle at full district expense, 30 days vacation, 5 personal leave days, life insurance, and comprehensive family medical insurance.
Timetable
Application deadline: March 23, 2018
Narrowing of candidates: Week of April 2, 2018
Interviews in Nome: Week of April 16, 2018
Employment begins: July 1, 2018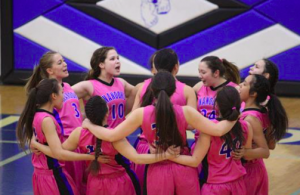 The Current Strategic Plan, developed in 2016 has the following goals:
Ensure all students are confident and successful through training, life skill preparation, and a diverse curriculum.
All students will perform at or above grade level in core subjects.
Staff, educators, and administrators will be knowledgeable about local culture, language, and local history.
Staff, educators and administrators will be aware of issues around racial equity for Alaska Native people.
Community members will be given opportunities to offer input into the educational resources and materials used in our schools.
All students, families, community and staff will feel inspired by and strongly connected to their school.
Local and regional community members will be offered opportunities to address students.
Recruit and retain high quality teachers and administrators.  
Become a district teachers and administrators want to work for.
Integrate new hires into the community. 
PRINCIPLES – WHAT IS OUR OVERARCHING PURPOSE?
Work to ensure academic success for all students
Work to promote positive community partnerships
Provide leadership and support to ensure reading proficiency by 3rd Grade
Support the recruitment and retention of effective staff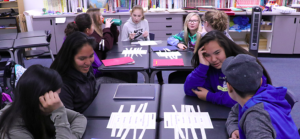 GOALS – WHAT ARE OUR SHORT TERM INTENTIONS?
Provide the resources for the development and adoption of curriculum as per Board Policy (BP
6141).
Support the integration of a student's culture in the curriculum within the context of the community through implementation of the Alaska standards for culturally responsive schools.
Work to ensure all students feel connected to their peers and the adults in their schools by improving school climate.
Seek to develop opportunities for work skills readiness.
The Nome City Profile
Nome is located along the Bering Sea, on the south coast of the Seward Peninsula, facing Norton Sound. It lies 539 air miles northwest of Anchorage, a 75-minute flight. It lies 102 miles south of the Arctic Circle, and 161 miles east of Russia. January temperatures range from -3 to 11; July temperatures are typically 44 to 65. Average annual precipitation is 18 inches, including 56 inches of snowfall.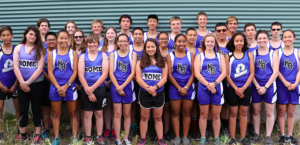 Nome's population of 3,600 is a mixture of Inupiat Eskimos and other varied ethnic groups. Although many employment opportunities are available, subsistence activities are prevalent in the community. Nome is the finish line for the 1,100-mile Iditarod Sled Dog Race from Anchorage, held each March.
Nome is the supply, service, health, and transportation center of the Bering Strait region that includes 15 communities. Government services provide the majority of employment. Sixty residents hold commercial fishing permits. Retail services, transportation, mining, medical, and local corporations provide year-round employment for many residents.
Nome serves as the regional center of transportation for surrounding villages. The state-owned airport has daily jet service by Alaska Airlines to Anchorage. Nome also offers 200 miles of improved roads in the surrounding area.
See http://www.nomealaska.org/ and/or http://www.commerce.state.ak.us/dca/commdb/CF_BLOCK.cfm
for more information about Nome and other communities in the region.
The School District Profile:
Overview
The Nome City School District is committed to excellence and enjoys a highly qualified staff with modest turnover. For the past several years, the district has embarked on the alignment of curriculum with the selection of instructional materials to better ensure the success of all students with state identified academic standards and annual assessments.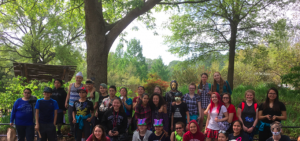 The school sites are Nome Elementary; Nome-Beltz Jr./Sr. High School; Anvil City Science Academy, a charter school; and Nome Youth Facility, a state facility for youth in detention. The district also administers the Extensions home school program for Nome residents in grades 7-12.
Nome-Beltz Jr./Sr. High School, accredited by the Northwest Association of Accredited Schools, offers a comprehensive program supported by a strong vocational education partnership provided by the Northwest Alaska Career and Technical Center. Nome has many successful graduates who currently work in the region. The graduating class of 2017 found 25 of 29 graduates participating in post-secondary training. Nome High School students are frequently acknowledged for academic, sportsmanship, and athletic achievements.
Current Budget
Operating Budget                $15,401,268
Special Programs/Grants         $2,112,952
Capital Projects              None currently started, but 1-4 to potentially begin if the State approves;
Revenue                                                                                             
City of Nome      16%
State               53%
Federal/Other    31%
Fund Balance                             
Reserved             $1,028,157
Unreserved         $503,100
Number of Employees                                  
Certificated Staff            55
Classified Staff               34
District Administrators      8
Average Teacher Salary             $62,920
Number of Students                 $707.55
School Sites:                             4
2018 Administrative and School Organizational Structure
District Administration
Superintendent                          1
Assistant to the Superintendent  1
Director of Technology                1
Director of Maintenance             1 – contracted
Business Manager                      1 – contracted
Special Education Director          1
School Administration
Principals                                       3
Assistant Principals                         2
School District Location (Map)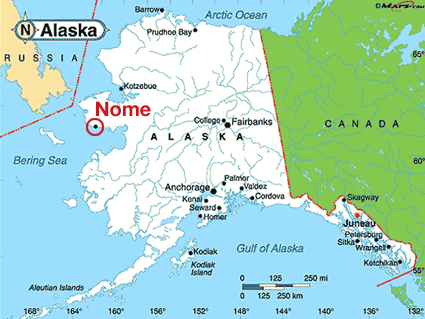 Nome City 2017-2018 School Board
Dr. Barb Amarok, President
Mrs. Jennifer Reader, Vice-President/Clerk
Mrs. Brandy Arrington, Treasurer
Mrs. Nancy Mendenhall
Mrs. Sandra Martinson
Visit the School District's web site at: https://www.nomeschools.org/
The Nome City School District is an equal opportunity employer.