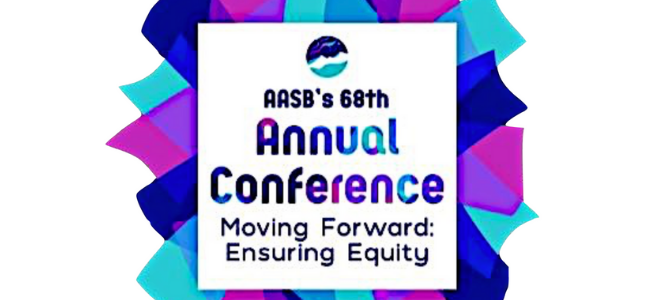 AASB's 68th Annual Conference – Registration Now Open!
The 68th Annual Conference will be held November 4-7, 2021 at the Hilton Anchorage.
NEW: Virtual Attendance Option!
This year's Annual Conference will include two general sessions, over 15 breakout sessions, roundtables, snapshot sessions, networking opportunities June Nelson Memorial Scholarship Fundraiser, Delegate Assembly and more!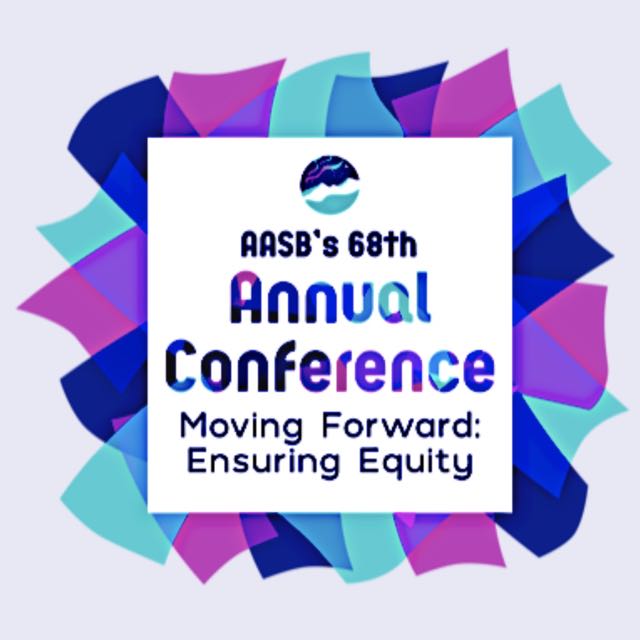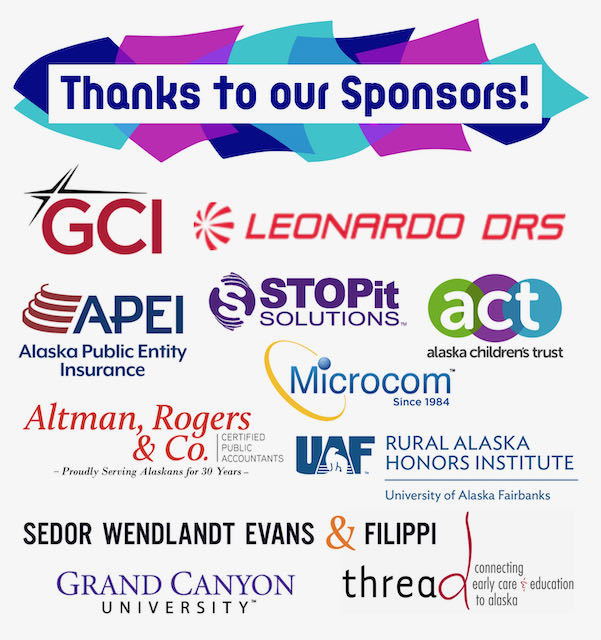 Virtual Attendance Option
$199 per person
---
Friday and Saturday General Sessions
Four Live Breakout Sessions on:

School Law
Parliamentary Procedures
School Activities
Your Role in Advocacy

Sunday Delegate Assembly
Information on how to connect will be sent as we get closer to conference.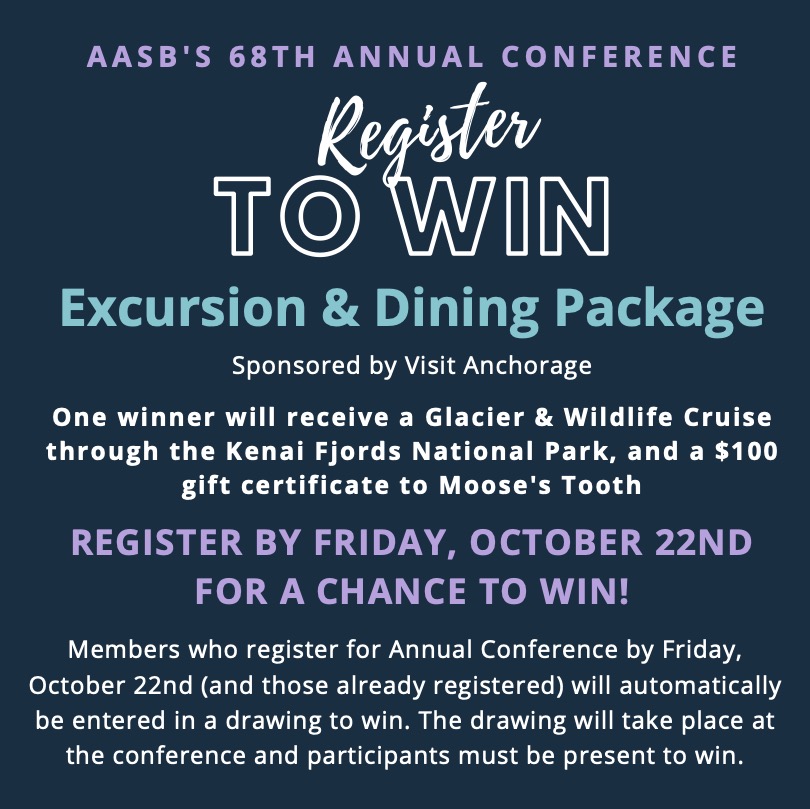 Register today for AASB's 2021 Annual Conference!
Special hotel room rates and discount travel codes are available!
By registering for AASB's Annual Conference you are agreeing to the terms and conditions outlined here.
Friday Keynote Speaker
Heather Lende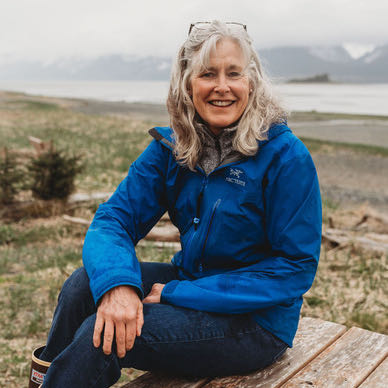 Heather Lende is the Alaska State Writer Laureate and the author of four bestselling memoirs from Algonquin Books, Find the Good, If You Lived Here, I'd Know Your Name, Take Good Care of the Garden and the Dogs, and most recently Of Bears and Ballots about her contentious 2016-19 term on the Haines Borough Assembly. Her many essays and stories, mostly about life and sometimes death, have been distributed widely.
Heather is a former Anchorage Daily News columnist and contributing editor at Woman's Day magazine and has written some 500 obituaries for the Chilkat Valley News in Haines where she lives with her husband Chip. They have five adult children.
She served on the Haines school board and coached Haines High cross-country teams. She is the recipient of a Middlebury College distinguished alumni award, the Alaska Governor's Award for Arts and Humanities, the Episcopal Bishop of Alaska's Bishop's Cross award, and the Jason Wegner Memorial Writing Award from UAA, where she earned an MFA in Creative Writing.
Saturday Keynote Speaker
Nikkie Whaley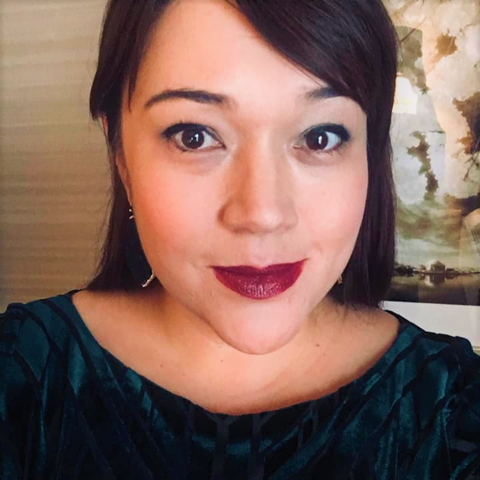 Nikkie Whaley is a Board Support and Equity Services Manager with the Arizona School Boards Association. In this role, she develops and facilitates professional learning opportunities for governance teams across the state in-person and virtually.
Nikkie also curates content for several of ASBA's signature events and webinars, and serves as a resource and thought leader in the area of equity, supporting all staff in the progression of the association's equity initiatives. Most recently, she spearheaded the creation of ASBA's Leading for Equity Curriculum which aims to support boards on their equity journey through specific actions and guided conversations.
In addition to working at ASBA, Nikkie has been a school board member in Washington ESD, Arizona's largest K-8 district, since 2017. She lives in Phoenix with her husband, two school-aged children, 3 dogs, two birds, and several fish.
Ms. Whaley will share what her association has done around equity and what school boards can do.
Updated COVID-19 Safety Requirements
for Attending the 2021 AASB Annual Conference
In an effort to balance safety and the desire to gather and learn from each other in person, the November 2021 AASB Annual Conference registration requirements will require one of the three items listed below:
Proof of a COVID vaccination (presentation of your actual vaccination card or a legible photo) or:
Proof of a negative COVID test (PCR) within three (3) days of the start of the AASB event or:
A health care provider's documentation that you have had COVID within the last 90-days and are free from symptoms, including no fever within 24 hours of fever-reducing medications, has been at least 10 days since symptoms first appeared, and are not contagious for the virus but may test positive.
If you cannot produce the proof listed above, you will not be admitted until the documentation is provided to AASB staff.
In addition, by registering with AASB to attend the 2021 Annual Conference, each person agrees to abide by the AASB COVID-19 mitigation plan that will be implemented to assure everyone's safety. This will include staying fully-masked, except when eating or drinking. Registration, seating, and catering will be designed to provide the least risk possible. See the AASB COVID 19 Mitigation Plan.
AASB continues to closely monitor the current COVID situation, and will promptly communicate any changes or share new information leading up to Annual Conference.
If you have any questions, please reach out to us at aasb@nullaasb.org
---