Staff
Executive Director
Norm Wooten served on the Kodiak Island Borough Board of Education from 1990-2015. He has served in numerous positions and various committees, including five terms as president.  His service with AASB began in 1993 when he was first elected to the board, where he served until 2009, twice as president.  Norm was also the president of the National School Boards Association for 2007-2008.  In 2009, he joined the AASB staff as the Director of School Improvement and assumed additional duties as Director of Governmental Relations in 2013.
Associate Executive Director
Timi Tullis' responsibilities include ensuring that board members have professional development opportunities that allow them to govern their districts knowledgeably. Her passion is training and facilitating groups of people, adults, youth or a combination of the two. She specifically loves topics around social justice and equity. She oversees AASB's annual conference, facilitates in-district workshops with school boards, charter school boards and advisory boards as well as leading districts or schools through the strategic planning process. Timi started with AASB in the summer of 2001 and found her home with them. She enjoys traveling across the great land of Alaska and working with her 350 board members in every corner of the state. Timi has an MA in Education from Michigan State University and loves her teams in Green!
Director of Alaska ICE
Lori Grassgreen has been working on community engagement, youth leadership, and creating systems change in Alaska and internationally for more than 20 years. Her last position as Prevention Director with the Alaska Network on Domestic Violence and Sexual Assault enabled her to partner with communities across the state to strengthen families, build a core of youth leaders, and engage communities.  In her role as the Alaska Initiative for Community Engagement Director, Lori will work directly and oversee Alaska ICE efforts: including community engagement, asset building, school climate and connectedness, and youth leadership.  She will support school and community-based efforts to plan for, implement, and evaluate efforts to build resiliency among youth.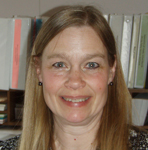 Director of Administration
Diana Miller has been with AASB over 30 years.  She is responsible for preparing and implementing the budget, coordinating the annual financial audit, and preparing and reviewing monthly financial statements. She monitors grant specific budgets, reconciles expenses, fills requests for grant funding reimbursements, provides reports to granting agencies, prepares grant-specific financial statements, acts as a payroll officer, coordinates employee benefits plans, and supervises accounting staff. Diana also oversees all the corporate and employee insurance programs as well as serving as the Human Relations Officer, and is the point of contact for all technology, equipment and building maintenance issues, e.g., snow removal, janitorial, repairs, etc.
Director of Membership Services
Lon's responsibilities cover a broad range of services including board development at both in-district workshops and conferences, charter school governance, superintendent searches, comprehensive policy services (updates and online service), paperless meetings, and school improvement support.  Lon and the board development team also support school district maintenance employees and executive administrative assistants with annual conferences.  Lon served nearly 9 years on the Sitka School Board, 5 of which he served as board president. Lon was on the AASB Board of Directors for 8 years and served as president in 2012. Lon has a passion for school governance and has participated in school board governance and leadership at the local, state and national level.  Lon is a former salmon enhancement biologist, has spent many years living and working in remote locations of Southeast Alaska and has a B.S. in Fisheries Biology from Colorado State University and attended graduate school at the University of Vermont.

Public Information Coordinator, Project Coordinator
For over 30 years Steve Nelson has provided communications, public relations, and project management services to nonprofit organizations, private industry, broadcasters, advertising agencies, the Alaska Legislature, and five Alaska governors. He joined the Association of Alaska School Boards in 2004 and has assumed lead roles as AASB Public Information Coordinator and Project Coordinator.

School Climate and Conference Coordinator
Jenni Lefing has been working in community development, program evaluation and coordination with rural communities in Alaska, Oregon, and internationally for over 15 years. She joined the AASB team in 2010 as a Community Engagement Educator for Alaska ICE, where she facilitated connections between schools and communities throughout Alaska. In 2015 she began overseeing Alaska's School Climate & Connectedness Survey (SCCS) and supporting districts in using their results to make data-informed decisions. This includes facilitating in-district workshops with school boards, school staff, students, and community members. In 2018, she returned to AASB full-time as School Climate &t Conference Coordinator. In addition to overseeing SCCS, she now oversees many of AABS's conferences as part of the Board Development team. Jenni holds a Masters Degree in Sustainable/Community Development from the SIT Graduate Institute.
Alaska ICE Social and Emotional Learning Coordinator
Heather Coulehan joined the Alaska ICE Team in May 2015, moving to Juneau (and is so happy to be here!) from Anchorage where she had been engaged in social and emotional learning (SEL), positive youth development, and prevention work for over 20 years.  Heather brings her experience with supporting educators, developing curriculum, and facilitating professional development for the Anchorage School District to collaboration with school districts across the state.  Focused on engaging families in the school community and in planning for and implementing evidence-based SEL approaches, these collaborations increase academic achievement and other positive outcomes for students. Heather holds a Masters Degree in Education from the University of Alaska Anchorage and an Alaska K-12 School Counseling Certificate.

Community Engagement Educator
"I wanted to take this time to introduce myself. My English name is Konrad Frank and in Tlingit, I go by Shák' Sháani Éesh. I grew up in Angoon where my father's people are from, while my mother's side comes from Sitka. As a recent graduate from UAS in Alaska Native studies and my experience growing up in rural Alaska, I hope to be a great resource to the team. I look forward to learning from you all. Gunalchéesh axh'éit yísa áxh.ée. Thank you for listening."
Community Engagement Manager
Claudia is a graduate Eastern Oregon University with a Bachelor of Science in Sociology, with a minor in Gender Studies. She also has her Master of Science Degree in Sociology from Portland State University. After receiving her Master's, she spent a year teaching undergraduate level sociology classes at Eastern Oregon University. Although she enjoyed teaching, Claudia wanted to work in a field where she could feel that she was making a real difference. This brought her to Alaska, where she spent over 5 years working to engage youth and communities in violence prevention programming. She is enjoying working with communities and school districts to engage youth in leadership and advocacy work.
Executive Administrative Assistant
Kelly is a graduate of the University of Minnesota with a degree in Psychology. She has worked for non-profits in the mental health field since graduating from college and is passionate about helping others. She moved from Minnesota to Alaska in the spring of 2017 with friends and is happy to have now found a home in Juneau. Kelly joined AASB's team in 2018 to coordinate and provide general support to office staff.  She works out logistics for conference and meeting planning, in addition to providing assistance during superintendent searches. She maintains communications with applicants as well as their files, in addition to coordinating logistics with client districts, search finalists, and the AASB Board of Directors.
Accounting and Administrative Tech
As the "Queen of Everything", Laurie is responsible for all account reconciliations, processing accounts payable and receivable, and keeping track of staff timesheets, medical and leave. She oversees our online event registration system as well as annual district salary & benefits surveys and provides logistical coordination and general support to AASB. Laurie offers a warm, enthusiastic approach to managing the daily responsibilities of the office and has a natural ability to multi-task and keep the office staff organized and effective.
Collective Impact Coordinator
Before arriving at AASB, Emily Ferry worked with non-profit organizations in Southeast Alaska to coordinate campaigns, engage communities, and advocate for policies that promote sustainability while honoring Alaska's unique way of life. With three young kids enrolled in the Juneau school district, she is passionate about quality education for all. As a coordinator of the collective impact STEPS Promise Neighborhood grant, Emily works with partners in seven Southeast Alaskan communities working to improve educational outcomes "from cradle to career."
STEPS Partnership Coordinator
Lisa joined the AASB team in April 2018. As a STEPS Partnership Coordinator, she will be working with the education partners throughout Southeast Alaska to align their work while coordinating Family Engagement practices within the schools and communities. Prior to AASB, Lisa worked as a legislative aide to Rep. Parish who served as Vice-Chair of House Education. Lisa worked for 16 years in public education as a parent volunteer, substitute teacher, 8 years (4 as Chair) on Auke Bay Elementary and Floyd Dryden Middle School site councils. Lisa was elected and served 4 years on the Juneau School Board. Lisa has volunteered for several years with Great Alaska Schools and the Huna Totem Scholarship committee.  Lisa's priority while serving on the Juneau School Board was focusing on student retention and graduation, however, in doing so she learned how equity policies and programs inherently impact all areas from student learning to graduation.  She is a product of our Alaska public schools starting in Hoonah City Schools in kindergarten before moving to Juneau and graduating from Juneau Douglas High School. Lisa graduated with a Bachelor of Science in Business Administration from the University of Oregon.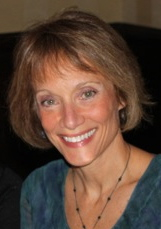 Preschool Development Grant Coordinator
Betsy joined AASB in February 2019 to coordinate work on the state's first federal Preschool Development Grant. She works closely with the Department of Education and Early Development, the Early Childhood Joint Task Force, other PDG partners, and stakeholders around the state to manage development of a comprehensive statewide needs assessment and strategic plan for Alaska's early childhood system with goals of a more effective use of funds and resources; collaboration among non-profit, state, local, tribal and private providers to improve program quality; better transitions between early childhood programs and K-12 schools; and improved parental choice and knowledge. From 2011-2015 she created the community-based B.A.M after school program for Juneau's two middle schools. Her many years in Alaska working in project management, print journalism, broadcasting, media production, development, fundraising, and public relations have taken her around the state. She holds a B.A. in English from Denison University and an M.A. in Philosophic and Systematic Theology from the Graduate Theological Union, is the owner of Brenneman Communications and Consulting, and enjoys volunteering in Juneau's K-12 classrooms and libraries when she can.
Program Assistant
Stephanie joined the AASB team as a Program Assistant for the STEPS grant and administrative support team. Stephanie moved to Alaska from Oregon where she previously worked with the Oregon Teacher Standards & Practices Commission (TSPC). While at TSPC she enjoyed working with PK-12 Educators, Oregon School Districts, and the public to ensure that Oregon's children received education services from qualified and ethical educators. Her passion and attention to licensure concerns made her an effective educator evaluator, where she issued PK-12 licenses. Stephanie is excited to be part of the AASB team.
Community Engagement Educator
Tyler comes to AASB as a Community Engagement Educator after having spent the last seven years working in education and environmental conservation throughout Latin America. He worked with students in Paraguay as a Peace Corps volunteer, led high school student groups through the Dominican Republic, and recently taught undergraduate study abroad courses in Costa Rica. During his time in Latin America, Tyler grew a deep appreciation for experiential education and the role of community in driving projects forward. He holds a bachelor's degree in Environmental Studies from UC Santa Cruz and a Master's of Development Practice from Emory University.