Aleutians East Borough School District Seeks Qualified Applicants for Superintendent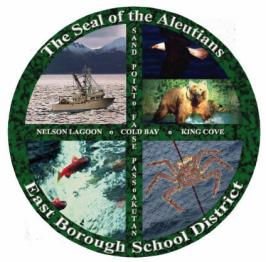 The seven member Board of Education of the Aleutians East School District is conducting a search for a Superintendent. The board is especially interested in applicants with outstanding central office and/or school level administrative experience. Candidates should have successful experience working with diverse communities, deploying resources strategically, and an appreciation and desire for rural living.
The Association of Alaska School Boards (AASB) is facilitating the superintendent search. Lon Garrison and Timi Tullis are the AASB search consultants.

Timetable
Application deadline: March 18, 2019 (midnight)
Onsite Interviews with the Board: April 10-11-12, 2019
Employment begins: July 1, 2019
All application materials must be submitted directly to the AASB office. If possible, please email your PDF documents to our administrative assistant listed below. We presently are accepting faxed materials but this is not preferred. Application materials sent directly to districts will be not be retained by the district and will be destroyed to maintain confidentiality.
The following items must accompany all AASB-facilitated applications:
Confidential placement file including academic transcripts
Confidential AASB reference forms (available online)
Current resume, and certificate copy. Candidates who do not possess an Alaska Type B Certificate with a superintendent endorsement should begin the process in order to be considered for this position.
Send Application Materials To:
(Digital submission of materials is highly desired, preferably as PDF files.)
Association of Alaska School Boards
1111 W. 9th St.,
Juneau, Alaska 99801
Phone: (907) 586-1083
Email: Kelly Hultengren
Visit the Association's Web Site at https://aasb.org/superintendent/vacancies/ for more information about this search.
Visit the Aleutians East Borough School District website for more details.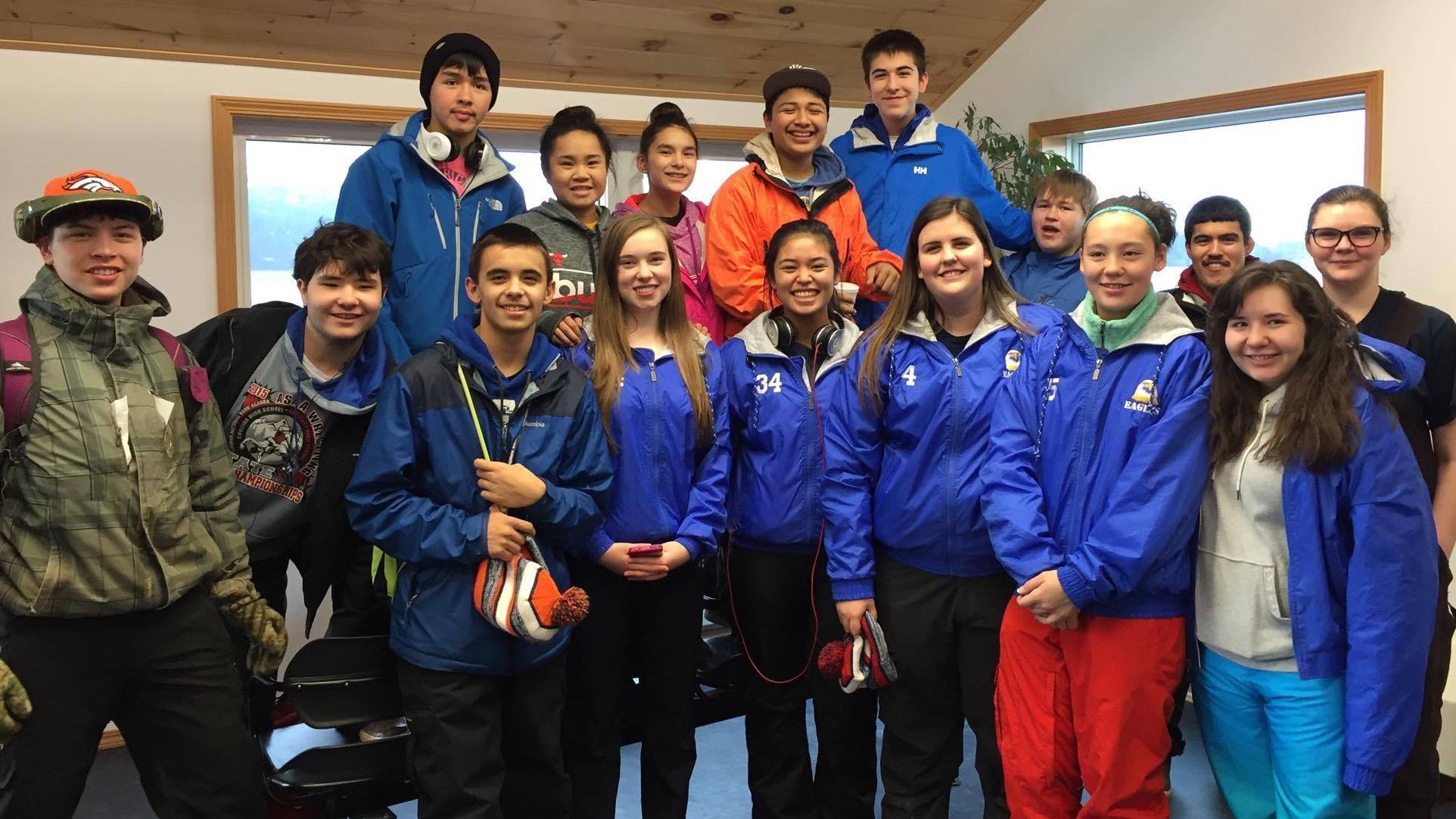 Qualifications of the Candidate
The Board of Education recognizes that selecting the superintendent is one of the most important decisions it will make and is seeking a candidate that can help the Board meet its established mission and achieve a quality education for all students in attendance. The district's mission is:
The Mission: Aleutians East Borough School District will provide a quality education; skills and opportunities, which meet all students' needs, helping them, become productive citizens and successful life-long learners through committed community involvement.
The Board is committed to a selection process that is fair and open to all qualified candidates. Priority will be given to candidates whose experience and background closely matches the following characteristics.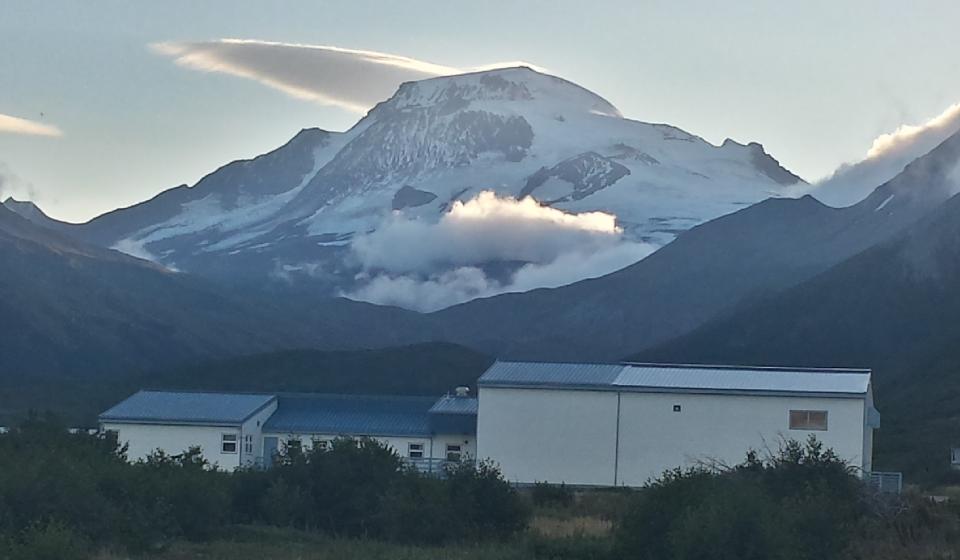 Professional Experience minimum qualifications
Hold, or be able to obtain, a Type B administrative certificate with a superintendent endorsement in the State of Alaska.
Outstanding experience as a district or school administrator.
OTHER Work-related skills
Experience in both Curriculum & Instruction as well as Human Resources.
Experience in writing and administering grants.
Capital project oversight.
Personal Characteristics
Demonstrated ability to operate in a diverse environment serving multi-site schools in a geographically large and remote area.
Ability to communicate with all stakeholders.
Capacity to work successfully with a variety of stakeholder groups and be a integral member of a team that includes students, staff, parents and community members.

Board Priorities for the coming year
Oversee update of the district wide Strategic Plan.
Demonstrate clear, effective and honest communication between the board, staff, students and community.
Ensure the district is financially healthy and develop a budget that is aligned to the needs of students and districts priorities.
Study achievement data and educate board to make appropriate decisions based on results.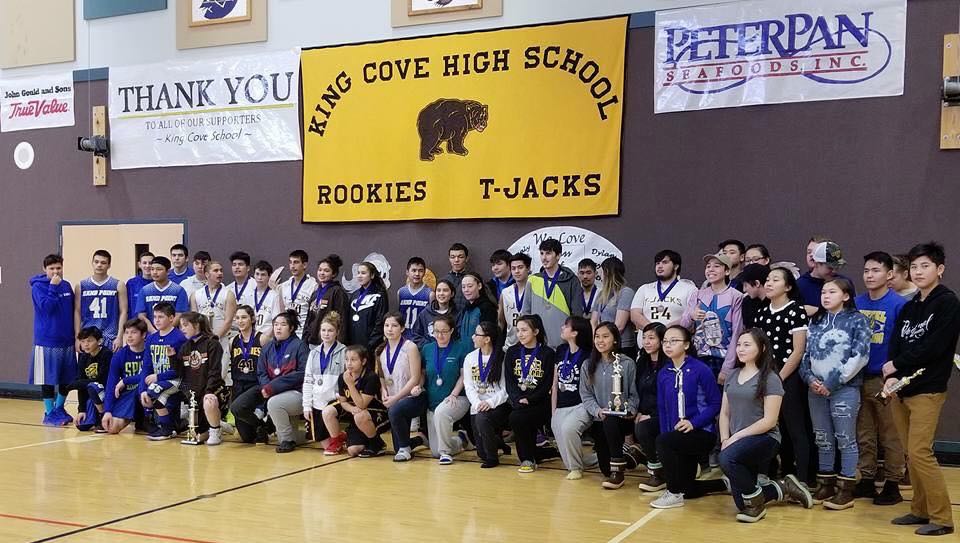 Compensation
Salary range: The Board is willing to offer a competitive salary in range of $105,000 to $120,000 DOE for a 260-day contract. Housing and a vehicle are also provided. The district also offers a health and life insurance package
Tentative Timetable
Application deadline: March 18, 2019
Interviews with board: Week of April 11-12-13, 2019
Employment begins: July 1, 2019

The School District Profile
Aleutians East Borough School District comprises the westernmost portion of the Alaska Peninsula, and two of the Aleutian Islands, from which the borough name is derived. There are five (5) incorporated cities and one unincorporated village within the district boundaries. Temperatures range from 10 to 76 degrees Fahrenheit. Annual precipitation is 33 inches and annual snowfall is 52 inches.
Communities with operating schools include: Akutan, False Pass, King Cove, and Sand Point. There are approximately 235 students currently enrolled in the Aleutians East Borough School District. The warmth of its people and the natural beauty of the area make business and leisure visitors welcome in all the communities of the Borough. Wildlife viewing, hiking, touring the harbors, sport fishing and hunting are some of the recreational opportunities offered in the region.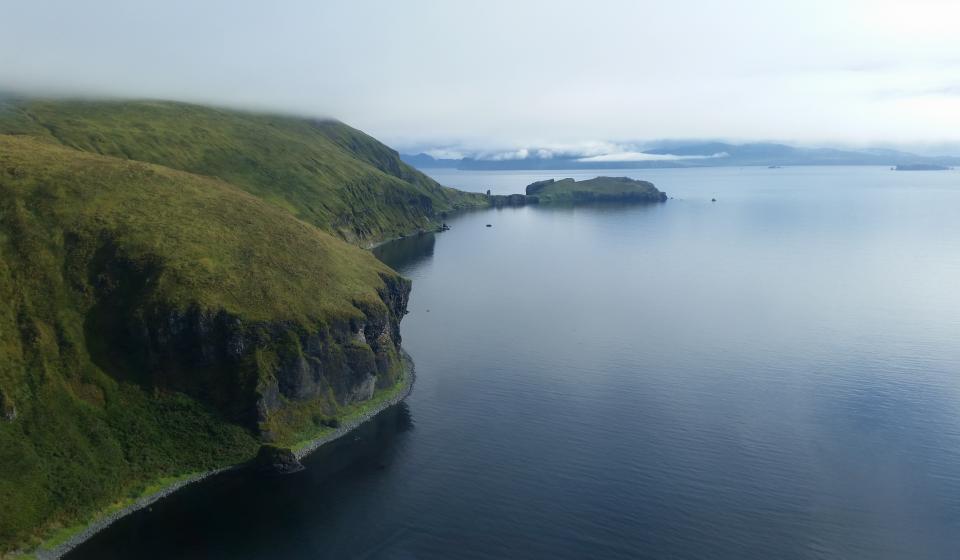 Cold Bay and Sand Point are connected to Anchorage by Peninsula Airways. Passengers whose final destination is False Pass and King Cove travel by Pen Air through the hub community of Cold Bay. Akutan residents must travel through Unalaska/Dutch Harbor where they will then fly on a helicopter to Akutan.
District Headquarters — Sand Point
Sand Point is located on Humboldt Harbor on Popof Island, off the Alaska Peninsula, 570 air miles from Anchorage. Sand Point was founded in 1898 by a San Francisco fishing company as a trading post and cod fishing station. Aleuts from surrounding villages and Scandinavian fishermen were the first residents of the community. Sand Point served as a repair and supply center for gold mining during the early 1900s, but fish processing became the dominant activity in the 1930s. Today, it is home to the largest fishing fleet in the Aleutian Chain. The City government was incorporated in 1966.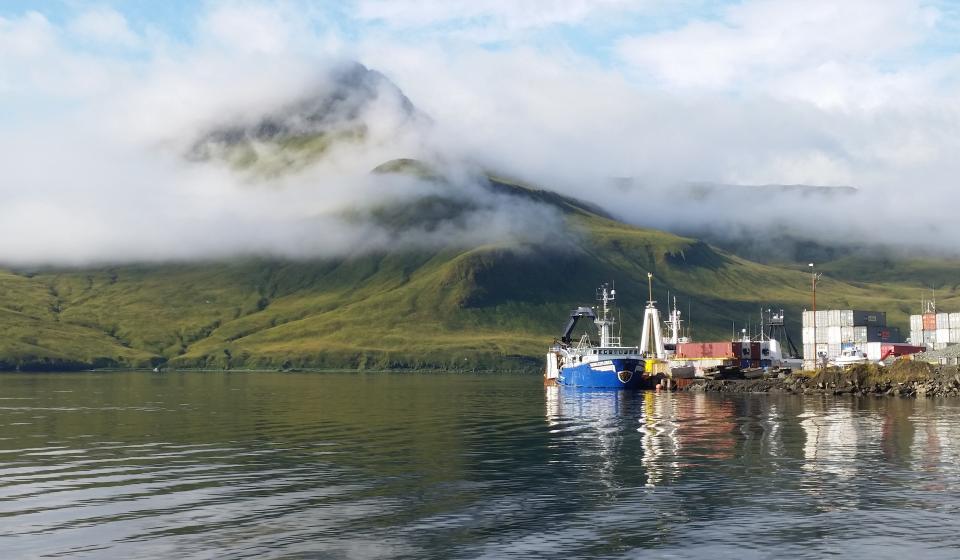 Sand Point is characterized as self-sufficient and progressive, with commercial fishing activities at the heart of the local culture. There is a large transient population for fishing and cannery work. The State provides regional services through public safety, fish and game, and the court system. Trident Seafoods operates a major bottomfish, pollock, salmon and fish meal plant, and provides fuel and other services. Peter Pan Seafoods owns a storage and transfer station. 116 residents hold commercial fishing permits. Locals participate in subsistence consumption of seafood and caribou. Local businesses include a hotel, general store (Alaska Commercial), restaurants, auto shop, bed and breakfast and toy store.
Sand Point offers a new State-owned airport with a 4,000′ long by 150′ wide paved runway. Direct flights to Anchorage are available. Marine facilities include a 25-acre boat harbor with four docks, 134 boat slips, a harbormaster office, barge off-loading area, and a 150-ton lift. Regular barge services supply the community. Currently the State Ferry operates between May and September.

District Profile
Current Budget
Special Programs/Grants: $480,000
Operating Budget: $8,210,000
Revenue
Local: $1,115,000
State Aid: $4,440,000
Federal Aid: $2,045,000
Fund Balance
Unappropriated: $2,496,000E
Expenditure per pupil $38,600 (general fund)
Number of Employees
Non-instructional:19
Instructional Staff: 44
Administration 5
Administrative and School Organizational Structure
School Sites 4
District Administration
Superintendent 1
Director of Curriculum/Technology 1
Special Education Coordinator 1
Business Manager 1
Executive Secretary 1
Business Office Specialist 1
Principals 2
Principals/Teachers 2
Number of Students 235
Average Teacher Salary $66,200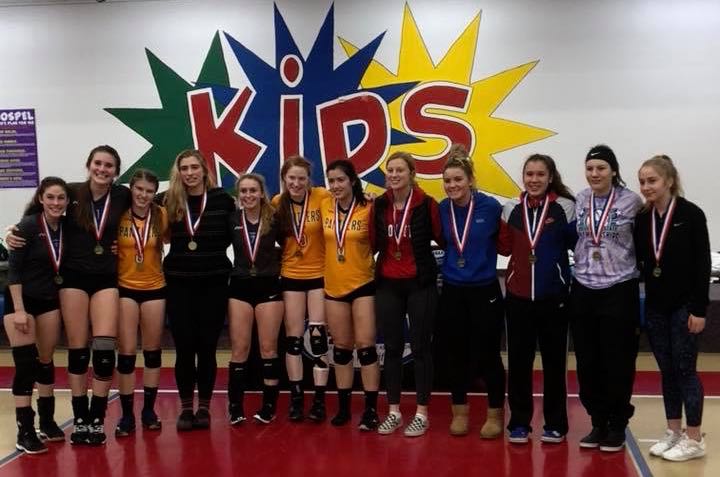 School District Locations
District Office – Sand Point
Akutan School
False Pass School
King Cove School
Sand Point School
Please visit our district site for more information: http://www.aebsd.org/
School Board
Tiffany Jackson, President Sand Point
Brenda Wilson, King Cove
Jacki Brandell King Cove
Layette McGlashan Sand Point
Hillary Smith Sand Point
Susan Osterback Sand Point
Arlene Wilson King Cove
The Aleutians East Borough School District is an equal opportunity employer.