Anchorage Data Dashboard Brings Progress and Transparency To District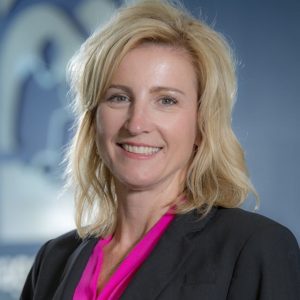 GUEST COLUMN
By Dr. Deena Bishop, Superintendent, Anchorage School District
Progress and transparency. Those are two words used constantly in public education. The Anchorage School District took a big step in that direction by creating a public dashboard featuring data on student academic status, attendance, on track for graduation, and behavior/discipline.
The Data Dashboard, created at the request of the Anchorage School Board to help guide progress toward our Destination 2020 goals, shows we are working toward transparency and providing the tools necessary for educators to make data-driven decisions in order to continuously improve instruction for students.
A metaphor shared by School Board President Tam Agosti-Gisler summed up the purpose of the dashboard perfectly: the dashboard should be seen as a flashlight, not a hammer, to illuminate areas in which we can improve. The dashboard can help guide educators to see where we're going. We are not going to stay here and admire any problems we find. We are looking to the future and moving forward to help every student succeed.
The dashboard is a high-level tool to inform our work in ASD schools and with each student group. We need to ensure good education happens for everyone, not just some students. We work each day to benefit students and the dashboard will assist us in identifying the right work.
When the dashboard was launched at the start of this school year, there was concern it would be seen as a "gotcha" for educators. However, it was not designed to be punitive or suggest teachers unilaterally quit giving failing grades, stop recording behavior or inaccurately take attendance. Rather, it should be used to demonstrate if our work is on the right track to meet the student success articulated in our Destination 2020 goals.
With the data now available, many will be left questioning, "Now what?" This is where the real work begins.
Data affords educators the opportunity to ask questions and create a plan to increase achievement for all students. The dashboard is giving our school staff the ability to talk about student groups and outcomes with data that haven't been easily accessible before now. These conversations, with data to illuminate successful efforts, are helping improve academic outcomes for all students.
Data is available in the dashboard for an overall look at the school, or can be drilled down to grade levels of instruction or specific courses taught as well as many other interests. Understanding the use of the dashboard will support teachers with their work in ASD.
Highly quoted poet and activist Maya Angelou once said, "I did then what I knew how to do. Now that I know better, I do better."
The dashboard will help us better understand the data and our impact on students so we can do better. I absolutely understand the results of the data can be uncomfortable, but I'm confident that both school staff and community leaders want the same outcomes.
Community members are encouraged to join ASD in using the dashboard for the various ways they are working to support and improve education in our community.
We want a healthy community, where students earn a diploma which will lead to a career with a livable wage so they can each live a happy and productive life. We want them to live, work, play, and stay in Anchorage.
The dashboard is available at www.asdk12.org/data.
Watch the 30 second Gavel Alaska television commercial about Anchorage's Data Dashboard.
The views expressed here are the writer's and are not necessarily endorsed by the Association of Alaska School Boards. AASB welcomes diverse perspectives and civil discourse. To submit a Guest Column for consideration, email your 400-1000 word submission HERE.