Delta/Greely School District Seeks Qualified Applicants for Superintendent

Application and Timetable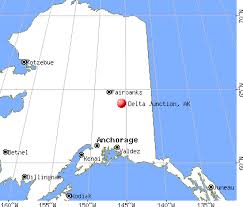 The Board of Education of the Delta/Greely School District is conducting a search for a Superintendent. The successful candidate will be community-oriented and willing to become an active and integral part of the Delta/Greely communities. S/he will keep the success of all students in the forefront of all decisions. The successful individual will have a strong background in fiscal management as well as familiarity of special educational best practices. Candidates with demonstrated ability to lead a veteran team and board are highly desireable.
The Board is willing to offer a competitive salary with base pay starting at $110,000 and increasing dependent upon experience and qualifications for a 260-day contract. A multi-year contract may be considered for the right candidate. A comprehensive benefit package is provided with: retirement, 30 days of paid vacation, 7 paid holidays, a medical, dental, and vision insurance plan, as well as a relocation package.
Projected Search Timetable
The new superintendent is expected to begin work on July 1, 2019.
The Association of Alaska School Boards (AASB) is conducting the
search. Closing date for all application material is January 31, 2019.
All applications will be acknowledged. The Board will review all applications and select a limited number of candidates to interview on site. Interviews for finalists will be conducted in the district the week of March 4, 2019.

The following items must accompany all applications:
a confidential placement file including academic transcripts, confidential AASB reference forms (available on line),
cover letter,
current resume, and
copy of Alaska Type B Certificate with a superintendent endorsement OR verification that the candidate has the necessary credentials to obtain such certification
Application Material should be sent to:
Association of Alaska School Boards
1111 W. 9th St., Juneau, Alaska 99801
Phone: (907) 463-1660
Email: khultengren@nullaasb.org
Qualifications of the Candidate
The Board of Education recognizes that selecting the
Superintendent is one of the most important decisions it will
make. The Board is committed to a selection process that is fair
and open to all qualified candidates. Priority will be given to
candidates whose experience and background closely matches the following characteristics.
Candidates must hold the following minimum qualifications:
Hold, or be able to obtain, a Type B administrative
certificate with a superintendent endorsement in the
State of Alaska.
Minimum of 5 years experience as a certified educator
Minimum of three years teaching
Minimum of one year as an administrator
Master's degree
Institutional recommendation verifying completion of an approved superintendent's endorsement program

Additional Background and Experience Criteria
Strong budget and fiscal experience
Ability to immerse self in community and develop positive relationships
Ability to fill a number of roles as Superintendent (i.e. personnel director, curriculum director, etc)
Experience/knowledge of interest based negotiatons.
Understanding and support of local partnerships Including the Military
Personal Characteristics
Exceptional oral and written communication skills
Positive Attitude
Good sense of humor
Strong team based leader
Resilient
Compensation
Base Salary $110,000 with ability to negotiate increases based on experience and qualifications for a 260 day contract.
Timetable
Application Deadline Extended: Friday, February 22, 2019 at Noon
Finalists Identified: February 25, 2019
Finalist Interviews in District: March 7-8, 2019
Employment Begins: July 1, 2019.
Mission Statement
The Delta/Greely School District provides each student with opportunities to become a responsible and productive member of society.

Strategic Plan
The district is in the process of updating their strategic plan.
The board sets these annual goals in the spring of 2018:
Reactivate Facilities Committee.

Identify clear steps that are needed if the district is seeking a new building
Identify major maintenance priorities

Support the development and implementation of a new 3-5 year Strategic Plan by February 2019.
Continue to analyze budget data to identify, efficiencies and priorities.
Support the review and development of the K-12 counseling program to include recommendation for future consideration.
The School District and Instructional Program
DGSD has a total of five schools in operation. These include three schools located in Delta Junction (elementary, middle school and high school) as well as the Delta/Greely Homeschool. The fifth school is a small single site K-12 school located at Gerstle River.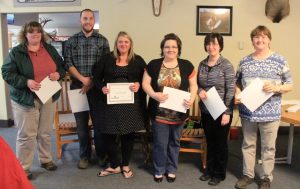 KEY INDICATORS OF SUCCESS (2017-18 Data)
DGSD has a solid reputation for student achievement within the State of Alaska. DGSD students score at or above the state average on the State PEAKS assessment. MAP scores place the students in the average to high average range as a group. ACT scores last year were comparable to national averages. The four-year graduation rate is 88.5%.
The District serves a diverse student population including more than 132 English Language learners speaking five or more language. Primarily these students are either Russian immigrant students or Puerto Rican students whose families have moved to work at Fort Greely with the National Guard. More than 300 of the student families are either active duty military or in federally connected employment at Fort Greely. The schools currently serve 85 students with disabilities and 29 migrant students.
Students and families are highly engaged in school. Each school has an active parent volunteer or booster program. More than 65% of the middle and high school students participate in extracurricular activities. Many participating in multiple activities including: a wide variety of sports throughout the year, student government, Business Professionals of America, media broadcasting, coding/robotics and an initial year for e-sports.
The District is very proud of the accolades received by its students and staff:
Delta Elementary is a Blue Ribbon School and a Title I School of Distinction
Delta Junior High School Principal, Jeff Lansing has twice been nominated for Principal of the Year recognition
Delta High School is recognized by US News and World Report as one of the top ten high schools in Alaska
*DGSD Business Manager, Kim Johnson was named the Alaska Business Officer of the Year
Each school's website provides information on program offerings.

District Profile
Current Budget:
$11,143,573( Plus Federal ESSA and Carl Perkins Grants)
Revenue:
$76,000 Local Aid (primarily donations)
$9,948,119 State Aid
$95,970 Federal Aid (e-rate and impact aid)
$377,705 ESSA
$228,951 SPED
$24,089 Perkins
Fund Balance:
$4,398,967 (2017 audit)
Employees:
Administration: 5
Teachers: 43.5 Certified teachers,counselor and librarian
Teachers Aides: 25
Non-Instructional: 27.5
Students: 825
The Communities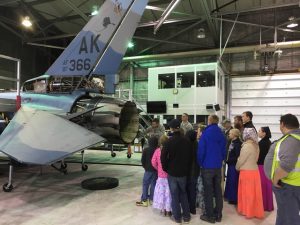 The Delta region, centered around the confluence of the Delta and Tanana rivers near the junction of the Richardson and Alaska highways, is approximately 100 miles southeast of Fairbanks.
The city of Delta Junction is the only incorporated community in the area. The region includes Big Delta, Fort Greely, Deltana, and Healy Lake, communities that lie within relatively easy commuting distance from the city of Delta Junction.
The U.S. Missile Defense Agency and the Cold Regions Test Center are located at Fort Greely and provide the economic base for the region. The Missile Defense Agency provides Ground-based Midcourse Defense (GMD) for the nation. The base is operated through the Army National Guard, the US Army, and many DOD Contractors including Boeing, Chugach, and Davidson.
Agriculture is also an important part of the Delta/Greely economy. There are many farms in the Delta area of the Tanana Valley. They focus on growing barley and hay or raising cattle, pigs or exotic animals such as yaks, reindeer or bison. Agricultural infrastructure in Delta Junction consists of a dairy processing plant, a privately-owned federally inspected slaughterhouse and meat-packing plant, a farmers co-op fertilizer plant and grain elevator, veterinary clinic, USDA governmental support offices, University of Alaska Fairbanks Delta Research Site and Cooperative Extension Service office.
Services:
Medical: There are two medical clinics in Delta Junction and one at Fort Greely, however the closest hospital is about 100 miles away in Fairbanks. In addition, Delta Junction has two dental clinics, a chiropractor and a physical therapist.
Food: The local IGA store provides a comprehensive assortment of groceries including lots of fresh produce, a bakery, and a deli. There are also several restaurants in the community.
Lodging: Delta Junction has several hotels and several Bed and Breakfast establishments available.
Automotive: There are four gas stations in the area, as well as several auto repair shops, and an auto parts store.
Climate: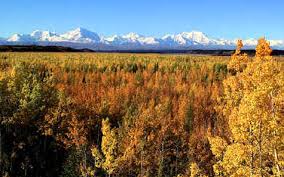 Interior Alaska is known for its harsh northern climate clearly associated with the amount of daylight. Winter temperatures in January average a high of five degrees Fahrenheit and a low of -9 degrees. It is not uncommon for winter temperatures to dip to -50 at which point schools will close. Wind chill temperatures of -70 degrees are also not rare. During the shortest daylight of the year, the sun rises for less than three hours/day but it lingers along the horizon causing a dusk-like feeling for part of the day.
Summer, on the other hand, is quite a different story. Average temperatures rise to 70 degrees in July and true darkness completely disappears for several weeks. The summer climate is ideal for gardening and farming. Thanks to the extended sunlight, potatoes, carrots, cabbage and other vegetables grow to enormous sizes.
Recreation
Winter or summer, the recreation of the Delta/Greely area centers around being outdoors.
Winter Outdoor Activities may include:
Northern Lights Viewing
Snow machining
Hiking and snowshoeing
Cross country skiing
Ice Fishing
Hockey and ice skating
Hunting
School Board
Richard Mauer 2021 (28 years)
Becky Wilburn 2019 (8 years)
Debbie Joslin 2021 (newly elected)
Dana Mock 2019 (8 years)
Flower Cole 2021 (9 years)
Eileen Herman 2020 (16 years)
Eileen Williams 2020 (3 years)
ADVISORY STUDENT REPRESENTATIVE: Priscilla Joslin
ADVISORY MILITARY REPRESENTATIVE: LTC Michael Foote
Links and Download
Delta/Greely City School District
http://www.dgsd.k12.ak.us/pages/Delta_Greely_School_District