Event Materials Archive
2020 Legislative & Leadership Fly-In & Youth Advocacy Institute
February 8-11
2019 Annual Conference
November 7-10

2019 AASB Maintenance Employee Conference
October 9-10

2019 Spring Academy & Legislative Fly-In
April 6-9
2019 Leadership Fly-In & Youth Advocacy Institute
February 9-12
2018 Annual Conference
November 8-11
2018 Fall Boardsmanship Academy
September 15-16

2018 NSBA Trainers Conference
June 20-23
2018 June Nelson Scholarship Awards
April 6
2018 Spring Academy Legislative Fly-In
March 24-27
2018 Leadership Legislative Fly-In
February 10-13
2017 Executive Adminstrative Assistant Workshop
December 7-8
2017 Annual Conference
November 9-12
2017 Maintenance Employees Conference
October 18-19
2017 Charter School Academy
October 13-14

2017 Spring Academy and Legislative Fly-in Materials
April 1-4
2017 Priorities and Bill Review
What's Driving the Legislature
What does a 5% cut look like?
These numbers are based on calculations derived from publicly available information
Alaska State Senate Survey Results
completed at start of 2017 Legislative Session
Alaska Technical Center
Northwest Arctic School District
Multiple Views of CTE
Alaska Dept. of Education
2017 Charter School Academy
January 27
What Every New APC Member Needs to Know
Strategic and Long Range Goals (WHY Plan)
Conducting a Good APC meeting
Open Meetings Act – What Boards Need to Know
APC Self-Assessment Tool
Survival Tips for Robert's Rules
Charter School Roles and Responsibilities
Charter School APC brochure
Advocacy – The Process
Academy Meeting Agenda
2016 Winter Boardsmanship Academy
December 9-10
The first day of the Academy was devoted to our first Equity in Education Summit. Board members attended to get a better understanding of personnel issues, receive insights into communicating with the Legislature and overall preparation for the upcoming Legislative Session, and more.
– Framing the Equity Conversation for Today and Our Future
– Eliminating Barriers for Under-Represented and Students of Color through Board Policy
Mary Fertakis, Tukwila School Board (WA) Director, and Consultant for the National School Boards Association
– Saving Money or Saving Students 
Chugach School District
2016 Executive Administrative Assistants Workshop
December 8-9
This workshop, tailored for district Administrative Assistants, covered a range of topics that include policy, managing personnel files, successful tips and ideas for efficiencies, Robert's Rules, and more! [Dec. 8-9, Sheraton Anchorage Hotel]
Personnel issues and the Board
Personnel Files and Maintenance
New Employee Orientation and Onboarding
Carleen Mitchell, APEI
Agenda? What Agenda?
Lon Garrison, AASB Staff
Paperless Meetings
2016 Annual Conference Materials 
Annual Conference is an opportunity for Alaska's education leaders to convene for training opportunities and relationship building, and to experience a variety of dynamic events, talks, and sectionals. AASB was proud to host over 300 school board members, students attending the Youth Leadership Institute, speakers and guests in Anchorage.
Conference presentations and materials 
Personalized Learning – Experienced Board Members Academy
Bob Whicker, AASB Staff
What can AASB do for Me? – Boardroom Bootcamp
Tiffany Jackson, Angela Washington, Michael Swain
Alaska ICE – Boardroom Bootcamp
Lori Grassgreen, AASB Staff
Welcome to Your Board and the Public Eye – Boardroom Bootcamp
Tiffany Jackson, Angela Washington, Michael Swain
It's not About Time, It's About Learning
Fred Bramante
RAHI presentation
Denise Wartes, RAHI Manager & Konrad Frank, AASB Staff
Board Policy: A Foundation for Governance
Bob Whicker, AASB Staff
The Alaska Legislature – What happened in 2016 and What's likely to happen in 2017?
Norm Wooten, Lisa Skiles Parady, Kathleen Plunkett
A Brief Explanation of the Foundation Formula
Dr. Lisa Skiles Parady, Executive Director ASA
Measuring Quality Schools and School Climate
Jenni Lefing, AASB Staff
Agenda? What Agenda?
Vernon Carlson, Denali SD & Lon Garrison, AASB Staff
Running an Effective Meeting
Tiffany Jackson
Civil Discourse
Lael Harrison, Faulkner Banfield
A Day in the Life of Alaska Technical Center (ATC)
Investing in Early Childhood Education
Brian Holst, Juneau SD
Alaska Inuit Education Improvement Strategy
HB 156 questions
Identifying Gender
Bill Evans, Sedor, Wendlandt, Evans & Filippi
School Boards and Student Disciplinary Hearings
Susan Sonneborn, JDO Law Firm
SEL in Personalized Learning
Strategic Plan for Education in Alaska
Alaska State Board of Education (James Fields, Sue Hull)
Assessing Yourself as a Board Member (Keynote-1) (Sectional-2)
Thomas Alsbury
Turning Around Conflict on Your Board
Timi Tullis, AASB Staff
---
A huge contribution to our conference success comes from local and national partners and exhibitors who share our commitment to increasing student achievement. We appreciate the information, technology, and ideas that exhibitors bring to conference each year. Thank you for your attendance and support!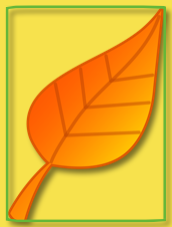 2016 Fall Boardsmanship Academy
September 17-18 Pikes Waterfront Lodge, Fairbanks
Indigenous Languages & Academic Achievement
Allan Hayton, Doyon Foundation
Teaching through Distance Education
K'etsoo, Susan Paskvan
The Value of Early Learning
Anji Gallanos, EED Early Learning Administrator
Dealing with Difficult Behavior on Boards
Timi Tullis, AASB Staff
Future Educators of Alaska Expansion
Jeanne Campbell, Program Manager FEA
Jerry Covey and Barbara Adams, Consultants
Sarah Sledge, Executive Director CEE
– The Alaska Association of Student Government (AASG)
– Pathways to Leadership
Denise Greene-Wilkinson, Executive Director AASG
Strategic Energy Efficiency and Financing
Tim Leach, Alaska Housing and Finance Corporation
Parliamentary Procedure
Sue Hull, School Board member – Fairbanks
2016 Webinars for First-Term Board Members
May 5, 2016 – The Board's Role in Finance
Webinar Presentation (mp4)
April 12, 2016 – Conducting good meetings and Roberts Rules Introduction
Audio (mp3) | Presentation (pdf)
March 24, 2016 – The Superintendent~ Communicating & Building a Relationship
Audio (mp3) | Presentation (pdf)
2016 Spring Academy and Legislative Fly-in
March 19-22 Baranof Hotel, Juneau
What is Driving the Legislature?
Norm Wooten, AASB
ESSA Overview
Margaret MacKinnon
AASB Salary Survey Results 2016
John Greely, AASB
Opportunity to Learn
Amy Jo Meiners
The 'Taboo' Topic of Poverty
Timi Tullis, AASB
SEL as Equity
2016 Legislative Fly-in and Youth Advocacy Institute
Feb. 6-9 Baranof Hotel, Juneau
Enhancing the Board ~ Superintendent Relationship
Key Legislative Issues and Bill Review;
The Legislative Process in 2016
Norm Wooten, AASB
10 Commandments of Superintendents and Boards
Mark Miller and Brian Holst, Juneau School District
Board/Superintendent Roles and Responsibilities
Tiffany Jackson, Aleutians East and Michael Johnson, Copper River
Washington DC Update
Hiring a New Superintendent
Meeting Ground Rules and Communication
Shared Leadership (Defined Roles)
Parliamentary Procedures (Cheat Sheet)
Chugach School District Shared Purpose and Values