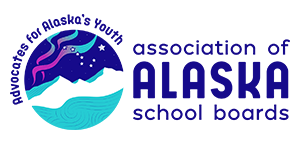 Job Opening: Executive Administrative Assistant
The Association of Alaska School Boards is seeking a person for the Executive Administrative Assistant position. Interested applicants should submit a letter of interest accompanied by a resume. The position is located in Juneau, AK.
Digital applications are preferred. Applications should be submitted to nwooten@nullaasb.org
Closing Date: Open Until Filled

Job Description
Executive Administrative Assistant
Job Objectives
The Executive Administrative Assistant will provide administrative support for specific association services and general clerical support as required. This position will also take the lead on interaction with Executive Staff and Board of Directors.
Reports To:
Executive Director
Duties and Responsibilities include, but are not limited to:
Schedules and tracks meetings, travel and appointments for the Executive Director. Assists in travel arrangements for the President and President-elect. Provide general office support for Director level staff.
Provide general support for the superintendent search service, including communications with applicants, maintenance of confidential applicant files, coordinating logistics with client districts and search finalists.
Attends all meetings of the Board of Directors and records and transcribes minutes of meetings. Serves as secondary contact for BOD. Provide logistical support for board meetings.
Assist in the preparation of workshop and meeting packets and materials.
Assist in the registration for all AASB meetings and conferences.
Provides notification for board awards, BOD nominations and coordinates receipt of applications. Supports committees through a password protected web site.
Provides logistical support for event planning including room blocks, catering and meeting spaces. Point of contact for event location staff.
Supports website updates and social media support.