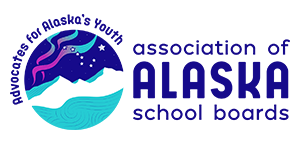 Job Opening: Pre-School Development Coordinator
Job Description
Pre-school Development Coordinator, Association of Alaska School Boards. This position will be initially funded as a one-year term position and will continue based on ongoing awards through the Pre-School Development Grant.
Job Objectives
This position will be housed at the Association of Alaska School Boards Initiative for Community Engagement and will work closely with State of Alaska Department of Education and Early Development (DEED) to coordinate partnerships and contractors and activities outlined in the Pre-school Development Grant awarded to EED. This position will have the primary responsibility to ensure that activities start and end within their designated timeline. The Pre-school Development Coordinator will establish and maintain significant communication between all partners and key stakeholders. This position will be responsible for ensuring all aspects of the identified projects are being met.
Contact lgrassgreen@nullaasb.org for more information
Job Responsibilities
Initiate and coordinate bi-weekly communication with project leads at AASB, DEED and other key organizations.
Establish on-going communication channels with contractors & partners working to meet the goals and milestones of the pre-school development grant.
Develop performance measures for each preschool development grant activities.
Develop accountability structures for contracts and work being carried out within the pre-school development grant.
Create an internal structure and process for tracking deliverables and reporting.
Host calls and encourage collaboration for pre-school development outcomes. Manage timelines for all activities.
Create monthly summaries of contractors & partner's activities for project leads.
Troubleshoot problems, and keep project leads informed of issues and resolutions, creating and tracking deliverables throughout the project.
Summarize and format materials to effectively communicate information for diverse audiences, including different partners and the public (one-page information fliers, emails, flyers, and the narrative of the extension grant application).
Work with performance evaluators to develop a performance measure for each pre-school development grant activity.
Qualifications and Skills
Organization and Management skills.
Effectively communication with partners & contractors.
Outstanding time and project management skills.
Demonstrated skills producing documents through various print, digital, and online platforms.
Presentation skills (presentation development and summary).
Ability to synthesize and summarize and format materials to effectively communicate information for diverse audiences, including different partners and the public.
Proficiency with Outlook, Excel, Word, and PowerPoint.
Strong written communication skills: Ability to work independently and meet timelines.
Ability to work with diverse individuals and groups.
Preference for existing relationships with early learning programs and knowledge of early childhood professionals.
Attention to Detail: Able to look at reports, materials, and accurate storage of records for this project.
A solid understanding and ability to organize collaborative planning processes.
Troubleshooting skills: Excellent problem solving skills to help the organization, federal funder, and partners meet data needs.
This position is funded through a partnership with state and federal funding sources. Applications will be reviewed on a rolling basis with a first review on December 21st.
# # #