Community Engagement
Alaska ICE: An AASB Initiative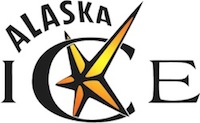 Alaska ICE is the Alaska Initiative for Community Engagement. We are a part of the Association of Alaska School Boards(AASB), whose mission is to advocate for children and youth by assisting school boards in providing quality public education focused on student achievement, through effective local governance.
Alaska ICE provides technical assistance and support to communities across Alaska to engage adults in promoting the academic progress and overall well-being of young people.
As the Youth Advocacy/Community Engagement branch of AASB, Alaska ICE complements the AASB mission by giving Alaskans at the local level the information, tools and assistance to work together and engage in the shared responsibility for preparing Alaska's children and youth for the future. This initiative was built upon the grassroots support for the book Helping Kids Succeed — Alaskan Style, written by and for Alaskans and based on the Search Institute's Youth Developmental Assets Framework.
Across the state, the Alaska ICE team delivers the message of Asset Building and Community Engagement to thousands of Alaskan teachers, students, school board members, parents, community members, coaches, faith community leaders and elders. Working closely with individuals and communities, ICE staff assist in developing sustainable local community engagement efforts guided and maintained by local community members.