Technology Mentoring and Support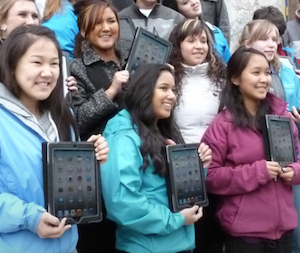 A big part of AASB's Consortium for Digital Learning involves connecting with districts and schools to determine efficient, best practices in bringing technology to the classroom to enhance student learning.
Our Technology Mentoring and Support Services have been expanded due to the efforts of AASB staff Chris Romine and Steve Nelson. Chris's travels to 38 school districts across the state, surveying technology infrastructure and school district desires and Steve visiting eight rural districts providing professional development offer a great foundation to meet the needs of districts and students.