Other Workshops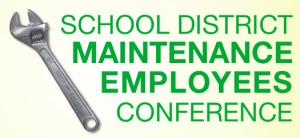 Maintenance Employees Conference – October 9 & 10, 2019
A conference for maintenance directors and employees to share and gain knowledge about  the vital role that facilities maintenance plays in the management of an effective learning environment for students. Topics include school energy use, safety, preventative maintenance, tips on going green, roundtable discussions, and more!
---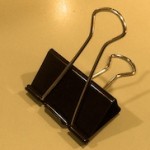 Executive Administrative Assistant Workshop – December 5 & 6, 2019.
This workshop, tailored for district Administrative Assistants, covers a range of topics that include policy, managing personnel files, successful tips and ideas for efficiencies, hiring and dismissal of employees, Robert's Rules, and more!
---
Charter School Academy – October 11 & 12, 2019
These Academic Policy Committee's (APC) Boardsmanship and Priority Setting workshops are designed to enhance the boardsmanship skills and guide the APC through a recognized planning process to help the Charter School reach its goals.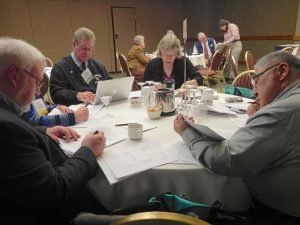 APC Boardsmanship Workshop
This workshop can be conducted with one charter school or all charter schools in your district. The purpose of the Boardsmanship workshop is to help APC members work together with their school and district in promoting educational excellence. This workshop can be tailored to fit the school and district needs. Topics covered include: Examination & Discussion of Board Standards, Charter School Law, Charter School & School District Communication, Policy, Procedures & Practices, What Impacts Decisions Made in Schools?, Effective Meetings, Roles & Responsibilities, and Alaska Open Meetings Law.
     APC Priority Setting Workshop
This workshop is designed to be conducted with individual charter schools. It leads the APC and school through a planning process for the school year. Topic covered include: Internal and External Analysis, School and Community Concerns, Critical Issues, and Establishing Priorities.
---