Winning Essays for 2019 June Nelson Scholarship
Fourteen Alaska High School Seniors and One College Freshman Awarded June Nelson Memorial Scholarships
The Association of Alaska School Boards is pleased to announce the winners of its 28th annual scholarship competition.
Named in honor of long-time Kotzebue school board member and education advocate, the June Nelson Memorial Scholarship competition is an annual AASB tradition. Each year, association members, students, and district superintendents gather to raise money that is awarded to Alaskan students to support their post-high school education pursuits.
This year's successful fundraising efforts have allowed AASB to award fifteen, $1,500 scholarships, which may be applied toward the student's choice of a business, trade, or college institution.
Of this year's 113 applicants, fourteen graduating Alaska high school seniors have been selected to receive June Nelson scholarships. One of the fourteen scholarships was awarded to a student pursuing a credential in career and technical education (a skilled trade).
Students who, as high school seniors, have previously received June Nelson scholarships, are allowed to compete for an additional scholarship the following year while enrolled full time in a college or trade school. This year, one college freshman has been awarded a $1,500 scholarship.
The number of exceptional applications AASB received this year made the selection process particularly challenging. After a committee of ten volunteers reviewed the applications based on grades, community service, student activities, cultural activities, letters of recommendation, and an essay, scholarships were awarded to the fifteen students listed below. The school board President, or their designee, from each winner's district, will be asked to present these outstanding youth with a certificate of their scholarship award.
Our sincere thanks to all of the 2019 applicants. We wish you success in achieving your goals.
For more information regarding the June Nelson Memorial Scholarship, contact Lon Garrison, School Improvement Coordinator (907) 463-1666.
2019 June Nelson Scholarship Winners:
First Year Winners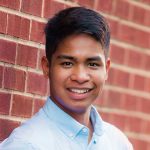 Rafael Bitanga, Kodiak High School, Kodiak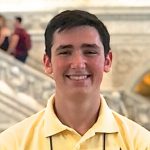 Christopher Brown, Ketchikan High School, Ketchikan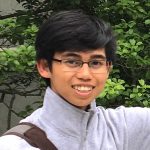 Franklyn Correa, Ketchikan High School, Ketchikan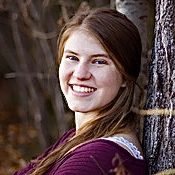 Nicole Friendshuh, Kenny Lake School, Copper River

Rebecca Hollander, Mt. Edgecumbe High School, State of Alaska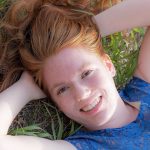 Priscilla Lee Joslin, Delta High School, Delta Greely
Helen Serena Laird, IDEA, Galena
(photo & essay withheld by request)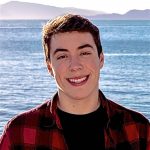 Jean-Luc Lewis, Wrangell High School, Wrangell
Mia Tsuki McWilliams, Unalaska Jr./Sr. High School, Unalaska
(photo & essay withheld by request)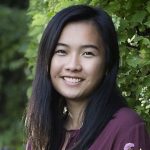 Lia Moon, Robert Service High School, Anchorage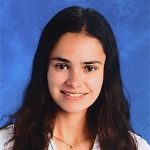 Maria Paez, Robert Service High School, Anchorage
(no photo available)

Johanna Prince, Saint Mary's High School, Saint Mary's
(no photo available)
Evan Wardell, Tanalian High School, Lake & Pen
(no photo available)
Megan Westdahl, Saint Mary's High School, Saint Mary's
Second Year Winner
(no photo available)