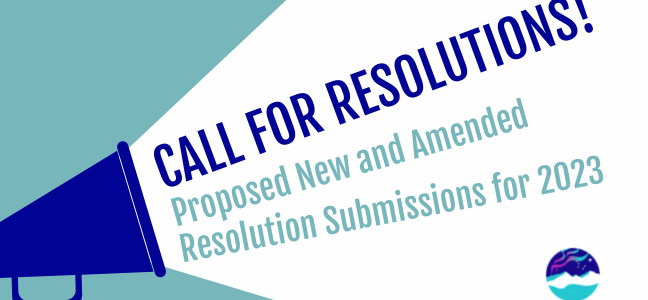 AASB 2023 Resolutions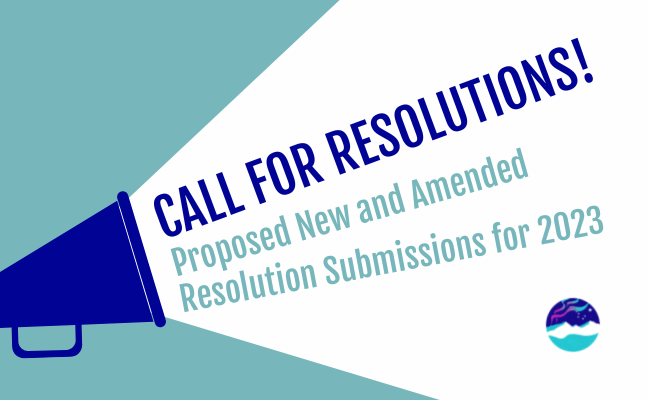 IMPORTANT UPDATE
On behalf of President-Elect Marie Greene, two important AASB Resolutions documents are listed below for the AASB membership in accordance with AASB Board Policy 212. Click the links to view the PDFs.
These documents are intended for the membership and the Resolutions Committee to use at the meeting scheduled for Thursday, November 3rd at the Hotel Captain Cook Starting at 9:00 am. The room the committee will be meeting in will be announced closer to the conference. Limited printed copies will be available at the Resolutions Committee meeting.
The Resolutions Committee will meet all day on Thursday, November 3rd, to review, amend, or recommend for deletion any new or existing resolutions. The committee recommendations will be made available to the membership no later than 8:30 am Saturday, November 5th, 2022 as per AASB Board Policy 208. Limited printed copies (2 per district), will be available on Saturday, November 5th. The document will be available digitally for download on the AASB website and the Conference App.
The AASB Membership will meet as a delegate assembly Sunday, November 6th at 8:00 am to consider and vote on the recommendations of the Resolutions Committee. Members may also, from the floor, request any resolution or belief statement be pulled for amendment or deletion. A district may introduce new resolutions from the floor according to the following language found in AASB board policy 212.
Resolutions Presented From the Floor
A resolution not submitted through the appropriate process and meeting the required timelines or, a resolution that was correctly presented to the Resolutions Committee for consideration but has received negative consideration by that committee may be considered by the Delegate Assembly under the following conditions:
Floor resolutions must be sub-fitted to AASB staff by 6:00 pm on the 1st official day of the Annual Conference for copying.
A motion must be properly made to ask that the rules be suspended and that the Delegate Assembly take up the questioned issue.
The motion to suspend the rules shall require an affirmative vote of two-thirds of the total votes cast to allow the measure to be considered.
If you have any questions, please contact Tiffany Jackson at AASB via email at tjackson@nullaasb.org, or call 907-463-1660.
---
AASB is soliciting resolutions, resolution amendments and comments from local school boards for consideration at the 2022 Annual Conference on November 3-6 at the Hotel Captain Cook. These resolutions guide our association for the coming year beginning November 7, 2022. They also guide our advocacy and positions during the upcoming legislative session.
AASB asks each school board to carefully review the resolutions packet. It is critically important our resolutions adequately cover the issues facing school boards and public education, so please think carefully about the issues facing your district, and possibly others across the state.
The following reference documents may be viewed online or downloaded:
The AASB Board of Directors at its July 2022 meeting reviewed the current resolutions scheduled to sunset. The AASB Board has recommended the renewal of all resolutions that are currently scheduled to sunset. The board also recommends deleting Resolution 2.54 Use of FY20 Student adjusted Average Daily Membership Data to Hold District's Harmless in Loss of Student Enrollment Related to COVID-19 During the FY21 and FY22 School Year due to the timeliness of the resolution.
The AASB Board of Directors voted to put forward one new resolution: New 1.15 Opposing the REAA Reapportionment and Recasting of Seats for REAA's Impacted. Based on the results of the 2020 Census, there was a reapportionment and recasting of school board seats in many REAAs across the state. While the state provided a comment period, it appears that the concerns about the effects of how recasting and its implementation were not adequately regarded. In several cases, the recast school member districts are now forcing existing, experienced school board members to face elections against each other.
AASB does not currently have a resolution that speaks specifically to reapportionment and recasting procedures. Should legislation be proposed in the future to address some of these issues, we do not have any statements adopted by the membership that would permit us to speak to the issue. The AASB Board is forwarding to the Resolutions Committee a resolution that addresses these concerns and provides the basis for our ability to speak to this issue. This resolution can be found within the full resolutions document, and as a separate document.
As school districts are reviewing the resolutions, and considering any suggested new resolutions or amendments to current resolutions, the AASB suggests districts consider the following topics which are not currently covered by a resolution of AASB. Without a resolution, AASB cannot take a position if approached by the legislature, or other parties.
Tribal Compacting:
AASB does not currently have a resolution or belief statement that specifically speaks to the creation of tribally compacted public schools. With the passage of Senate Bill 34 in the 32nd Legislature, five demonstration schools will be identified to begin creating the first compact schools in the state. While the compact itself is between the State of Alaska, the Federal government, and recognized tribes, AASB leadership believes it is important for us to be kept informed and available as a resource to the process. School boards will not be directly involved in the compact negotiations but may be significantly affected by them.
In order for AASB to comment or participate in discussions that would pertain to school compacting, AASB will need a resolution addressing the issue. We believe it is important for AASB to continue to be supportive of locally controlled public education, which would include tribally compacted schools.
The AASB Board of Directors heard from DEED Tribal Liaison Joel Isaak and Liz Medicine Crow, Executive Director of the First Alaskans Institute, at their summer meeting in Bethel. For several hours the Board was able to listen to Mr. Isaak about how compacting works and then discuss questions and concerns board members had. Overall, it was a very informative and positive experience. AASB and school boards will want to remain well informed on this option for public education as it evolves. Almost certainly, school districts will be affected when a compact school is created.
Because a specific resolution on this issue has not been created, we are recommending that a member district consider proposing a resolution for consideration by the delegate assembly. A possible model resolution is appended to the end of this document for your reference and used as a template if your district wishes to put something forward.
Following are some additional sources of information about this topic that may be helpful.
Navigating Supports for Post-secondary Education Opportunities:
One of the objectives of the AASB Long Range Plan goals is to create an improved system of support for students and families with regard to postsecondary education opportunities. AASB is collaborating with a number of organizations and agencies to improve the ability of students to fully utilize the opportunity to access career and college programs. After a recent review of the AASB resolutions, we realized we did not specifically have a resolution that spoke to this issue. AASB staff have composed a draft resolution in hopes that a member board may adopt and forward a resolution addressing this need. A draft resolution is attached to the end of this document.
Making Up for Lost Ground Due to Inflation:
School Districts have been essentially flat funded since FY 2017. Flat funding means cuts as costs do not stay flat with inflation. At the same time, children and youth need to be prepared to meet the needs of the growing workforce and to be prepared to be engaged citizens. Education is a changing field. Strategic investments are imperative. A plan for modest increases to the Base Student Allocation to catch up investment with inflation is needed. After a recent review of the AASB resolutions, we realized we did not specifically have a resolution that spoke to this issue. AASB invites member districts to consider submitting a resolution on this matter.
To comment on or put forward suggested resolution changes, AASB requests your board schedule time to discuss the resolutions at a regular meeting and vote by official board action. The deadline specified by AASB bylaws for the AASB office to receive your comments and proposals is Tuesday, October 4, 2022.
We require all submissions of comments, new resolutions, or amended resolutions to be submitted digitally via google form by October 4, 2022. To submit a comment, new resolution, or amendment, please use this AASB Resolution Submission Form.
All resolutions received will be compiled, and a complete set of resolutions containing proposals from districts will be sent back to your board 20 days before the annual conference, which is Oct. 15, 2022. If you have any questions regarding the resolutions, please email Tiffany Jackson at tjackson@nullaasb.org, or call 463-1660.
Resolutions Process Webinar
Tiffany Jackson hosted this webinar to review the 2022 Resolutions process and answer questions.
Thank you for your board's continued commitment to providing every student with an excellent education, every day! We look forward to receiving your comments, amendments, and resolutions.
Sincerely,
Marie Greene, Resolutions Committee Chair
---