Family – School Partnerships
Family Partnership
Family partnership is an equal relationship. This means families and educators work together to support children's growth and success from birth through high school and beyond. It is a deeper level of engagement where families are integral players in shaping their child's learning, and it requires a mindset shift for many school staff and families to see one another as an asset and a critical part of student success.
Partnerships require both mutual trust and an investment to build strong relationships. As schools and families gain a better understanding of each other and more experience working together, roles can be easily identified to effectively support student learning and development.
What Does Family Partnership Look Like in Practice?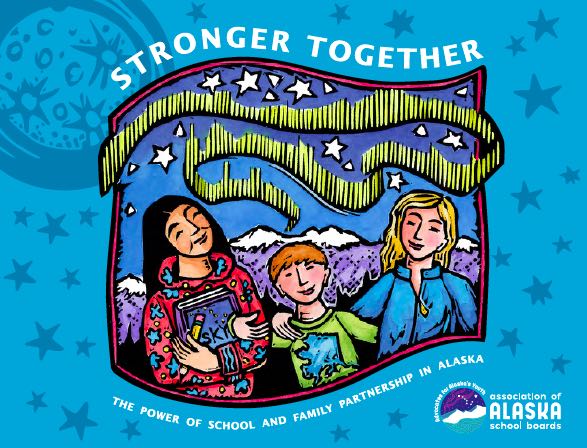 Across Alaska, and nationally, school staff report having limited training on family partnership strategies and skills. AASB staff have worked with school districts to close this gap and provide training on systemic and meaningful family engagement practices.
Stronger Together also has many examples of teachers working to engage families like kindergarten teacher, Karen. Years later, parents tell Karen they are more involved in their children's learning because of the habits and skills she helped foster early on. She is particularly thankful when they seek her out at their student's high school graduation or other milestones to share stories of their student's successes.
Read more about Karen's strategies here

As a kindergarten teacher, Karen understands she is the first school-based teacher for many of her students and families. Early in the year, Karen reaches out by phone to each family to learn about their child's strengths and interests, and about each family's goals for their child. She makes an extra effort to contact all families, using multiple modes of communication if needed. Karen believes it is critical to make positive, proactive contact before reaching out to discuss a behavioral or learning challenge.

To ensure all families have supplies to work with their children, at the start of the year Karen provides each family a kit with items like a deck of cards, dice, and instructions for age-appropriate math games.

To help families support their children's learning throughout the year, Karen uses a classroom app, social media, and a weekly one-page newsletter sent home in hard copy, and short email updates about what students are learning and doing together. This goes to any family member on the approved list of family members set up at the beginning of the year.

These communications focus on what students are learning, with tips for how family members can reinforce them at home. She also asks families to share pictures and ideas on how they are practicing and having fun in these areas at home. For example, when students work on measurement, Karen encourages families to let their children measure ingredients while cooking with their family, working on sewing or other building projects around the house. She also asks families what other activities they do that use measurement so families can share ideas.

When Karen shares photos, she explains what the students are learning. For example, the caption for a photo of a student holding a worm might say, "Students learned how worms help put nutrients back in the soil," or "Ask your child how worms put nutrients back in the soil." Each newsletter includes a few questions family members could ask their child based on the week's activities, such as, "How did it feel to hold a worm?" or, "Ask them to compare two characters in a movie you watch together."

Karen uses student-led conferences to help children and their families learn to talk about their goals and academic growth from one semester to the next. They all talk as a team about what are the next steps to support and encourage the student's learning.
Why Do Family Partnerships Matter?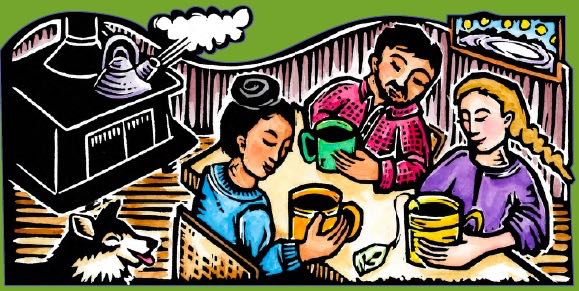 Families are children's first teachers and their most influential role models.
In Alaska, students in grades 6 through 12 who state their families are involved in their education are more likely to have better grades and less likely to miss school without permission than their peers who feel their parents and community are not involved.
Perhaps the most inspiring finding is that family involvement is a more accurate predictor of student achievement than family income or socioeconomic status or even test preparation.
Effective family partnerships improve the feel of a school and community. When family engagement practices are embedded in schools, staff say they have stronger relationships with students and their families, they feel like they are part of a community, they feel more connected, and staff are less likely to want to leave the school.
When children view their families as interested in what happens at school and see them in regular and respectful contact with school staff, they are more likely to bond with their teachers and learn more from them. Teachers tend to have higher expectations of the student.
When teachers and school staff understand and incorporate families' knowledge of their students, students experience the consistency and support they need.
"After getting a better understanding of what family engagement and partnerships look like, I thought, 'duh,' how did I not see that partnering with families was actually an equity issue, and would result in better outcomes for my students." –Alaska principal
How Can AASB Help My Family Partnership Efforts?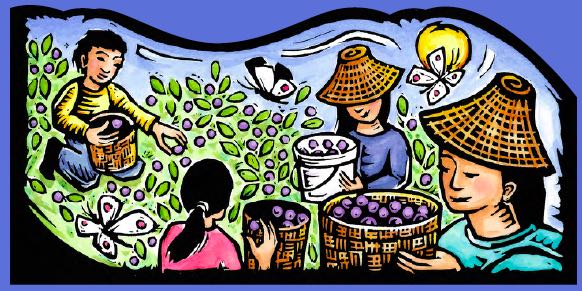 AASB offers survey questions for families as part of its School Climate and Connectedness Survey.
AASB facilitates virtual or in-person focus groups and dialogues with families to strengthen relationships and action.
AASB offers on-going and tailored professional learning on relationship building with families, building confidence for partnerships, linking families to learning, and other topics virtually or in-person.
AASB has developed a guidebook for schools, Stronger Together: The Power of Family and School Partnerships.
AASB is working on family partnership policy recommendations
AASB offers Trauma Engaged Schools tools that include co-regulation, SEL support, and other family partnership skills.
AASB hosts a family engagement peer learning cohort for family engagement liaisons and coordinators working for districts and schools.
AASB links districts to national family engagement and partnership resources.
How Do We Get Started Working on Family Partnerships?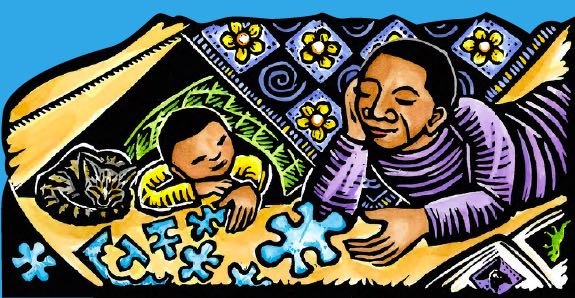 Look at your family surveys and family data in the School Climate and Connectedness Survey. What are families' perceptions of school and learning? How are they communicating with schools? What are the barriers for participation in their child's formal learning?
Identify family partnerships as a priority in your long-range plan, hiring practices, policies, and protocols within the district.
Seek on-going professional learning opportunities to build confidence and strategies through training in skills and best practices for creating positive family-school partnerships.
Host a book study on Stronger Together: The Power of Family and School Partnerships.
Review key strategies with school staff for building culturally responsive and authentic relationships with families. Create a district expectation that each unit and lesson plan includes family connection and extension activities.
Build on what families and students know, incorporate at-home discussion prompts for students.
A Note on Equity in Family Engagement: Successful family partnerships are a path to equity for all students. All families have the capacity to help their child, regardless of education level, socio-economic status, or other factors. Families are the experts on their student's habits, strengths, needs, and temperament. They are also critical in providing the conditions that support learning. If we are committed to improving student outcomes, we have a responsibility to work towards authentic family partnerships. This may include strategies that work for most families and more tailored strategies that meet families where they are. This may require taking a look at access and resources to support student learning.