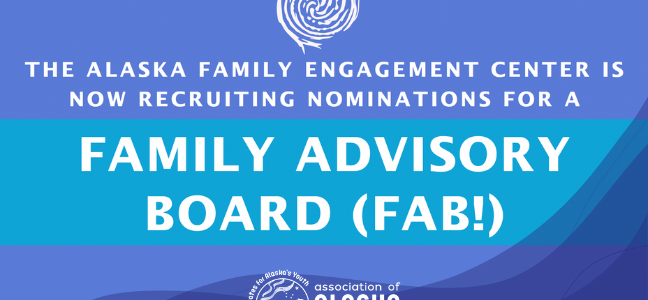 AFEC Family Advisory Board
The Alaska Family Engagement Center (AFEC) is recruiting for a Family Advisory Board!
Are you, or someone you know, interested in joining a statewide network of families who can provide insights and guide family partnership work?
Considering submitting a nomination or self-nomination to join the FAB! All nominations can be made using this nomination form.
FAB members will provide insight and guidance on the work being done in districts across the state to help assure that AFEC is meeting the needs of families.
The FAB will meet virtually monthly to share ideas and discuss family partnership and engagement between schools and families across the state, with occasional in-person meetings.
Want to know more about what being on the FAB entails?
Join our informational meeting on August 22nd from 3-4 pm!
Informational Meeting Zoom Link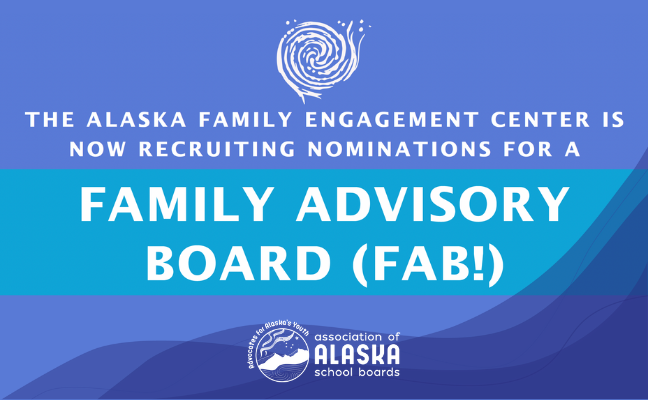 Your district does not need to be an AFEC district partner in order to be a part of the Family Advisory Board. This is open to anyone.