Legislative Advocacy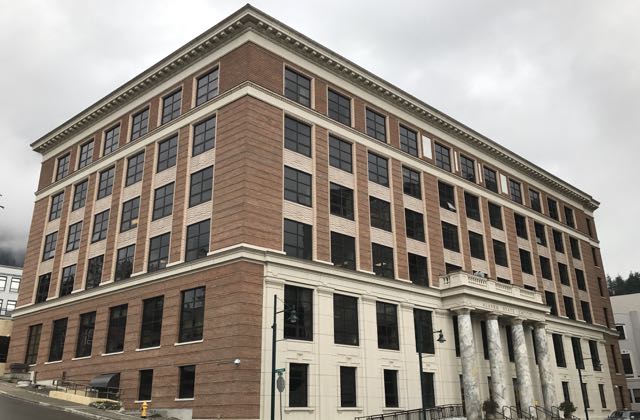 Member Priorities Define AASB Goals
AASB Legislative Priorities 2021
The AASB Board of Directors has chosen the following six priority areas for its 2021 legislative advocacy focus. Supporting resolutions of the membership can be found in the document Where We Stand 2021.
These belief statements and core resolutions of the Association of Alaska School Boards were adopted by the membership on November 8, 2020.
Legislative Advocacy Services
As a school board member, understanding Alaska's legislative process is your key to creating a better educational system for our students. AASB encourages school board members to be instrumental in the legislative process through these important services.

Receive AASB TEXT ALERTS during the session – Text AASB to 474747 to Opt-In
Stay informed of opportunities to testify by text on key education legislation. AASB text alerts enable you to quickly and easily submit legislative testimony right from your mobile phone. To opt-in, text AASB to 474747.
Lobbying

Our Executive Director coordinates AASB's grassroots lobbying effort and works to ensure school board representatives are prepared to lobby during each legislative session. AASB promotes pro-education legislation and protects the principle of local control of public education.
'The Session' Newsletter

To keep you informed of the latest developments, all members are emailed The Session newsletter each Monday morning during legislative sessions. It contains up-to-date information and analysis of current priority education issues, bills, and committee actions impacting your district.
Committee Testimony & Testify By Text

AASB's Executive Director is frequently called upon to provide expert testimony and input on education legislation. In addition, at key points during the legislative session AASB will issue email and text Calls To Action to alert board members of opportunities to offer their testimony on priority education bills.

Opt-In to receive AASB TEXT ALERTS during the session to be informed of opportunities to testify by text on education legislation. Text AASB to 474747 to Opt-In. You will then be able to quickly and easily submit legislative testimony right from your mobile phone.
Legislative Fly-Ins

Two Fly-Ins each legislative session offers board members the opportunity to speak with a unified voice as they meet face to face with legislators and governmental officials. Your voice is heard as you collaborate with AASB through testimony at committee hearings. Take advantage of a first-hand opportunity to convey your board's perspective on critical issues affecting district and statewide issues.
Federal Relations Network

AASB is your link to the National School Boards Association's Federal Relations Network. This is your opportunity to become involved with the legislative process at the national level.
Additional Resources
BASIS (Bill Action Status Inquiry System) BASIS has been designed to help the public access legislative information. Inside BASIS you can find information on Bills, Schedules, Legislative Members, and watch live and archived video coverage of floor sessions and committee hearings.
Alaska Legal Resource Center Provides free access to public legal resources, such as case law, court rules, statutes and regulations.
Your Guide to Lobbying the Alaska Legislature – A Primer for Alaska School Board Members Learn the basics of how to effectively communicate with lawmakers. Includes an overview of the legislative process, the logistics and protocol of visiting the Capitol, scheduling and preparing for a meeting, testifying at hearings, the committee process, complete contact information for legislators and their staff, and much more.
---