Helping Students Prepare for Life After High School
Why does it matter?
When students have a plan for life after high school – whether career or military training or two-year or four-year college programs – they are better able to contribute to their community and more likely to thrive. 
Unfortunately, Alaska has among the lowest rates of postsecondary attainment in the nation and high rates of disconnected youth: one in five young adults in Alaska (ages 16-24) is not engaged in school or work, according to the Measure of America. Our communities and employers need the next generation to be ready to step into leadership roles, and our young adults need a sense of purpose and connection.
How Can AASB Help?
AASB has been taking a close look at why Alaska's postsecondary outcomes are far lower than other states and how we can improve those outcomes.
Research finds that students thrive when school districts take a systemic and holistic approach to supporting postsecondary preparation. Schools can help students prepare for life after high school by fostering academic preparation, postsecondary and life navigation skills, and cultural and self-identity.
In the fall of 2022, AASB teamed up with the Alaska Postsecondary Completion and Access Network (Alaska CAN) to host a statewide convening on what we can do Now to help prepare students for what's Next. Over one hundred Alaskans from all corners of the state came together during the Now for Next workshop to make recommendations which include:
Embed culturally affirming social & emotional learning
Identify key timelines & provide financial literacy support for families
Start early (no later than middle school)
Fund career guides (coaches & advisors) to support students in making a plan
Foster mentorships at the community and campus levels
Did You Know?
College and Career Readiness is a goal of both Alaska's Education Challenge and Healthy Alaskans 2030!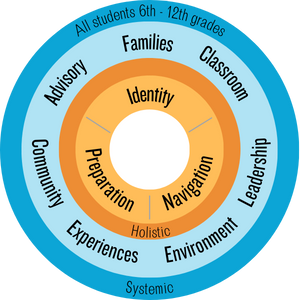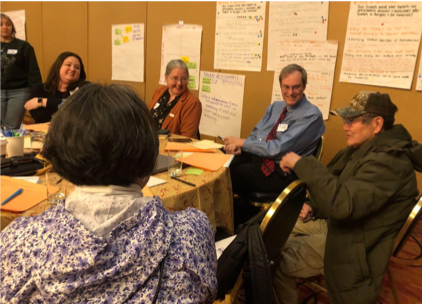 Workshops
In addition to the reports and resources listed on this page, AASB can facilitate workshops with school boards, staff, and community members to assess your postsecondary outcomes and develop strategies to help more students transition to meaningful opportunities after high school.
To learn more about these workshops and other resources, contact Emily Ferry, eferry@nullaasb.org.