Alaska Schools May Be Sitting on an Apple Gold Mine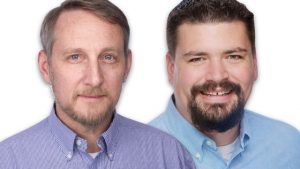 By Pete Vraspir and Charles Duarte, Diamond Assets

Alaska is a place full of rugged mountains, incredible wildlife, and stunning remote villages and communities. It's also home to the "Last Great Race on Earth," the Iditarod Sled Dog Race. Yet in addition to sitting on vast oil reserves, many Alaska schools may not realize they also are sitting on a potential gold mine—their used Apple edtech devices.
As we travel to schools throughout Alaska, we see school districts with rooms of aging Apple hardware because schools have no easy way to dispose of it. Shipping in Alaska is costly and is complicated by the state's vast and often remote territory, most of which isn't serviced by traditional carriers. It's not unusual for small airplanes and snow machines to be used in the logistics chain, which can lead to increasing device breakage, and also exposes devices to damaging cold temperatures.
As a result, districts are stockpiling used hardware without an easy way to tap into this gold mine of residual value. Luckily, new companies have formed that exist to pay schools for outdated hardware.
Since Apple devices maintain their value better than any other manufacturer, there's a very good chance that your Apple devices—even those not in use any more—have value that can be tapped to purchase new technology.
If you're intrigued by the possibility of trading up your Apple devices, here are answers to common questions we often hear:
What's involved in selling used Apple equipment?
When districts work with an Apple hardware trade up company, they should expect the company to inventory the devices and tag each with a barcode that identifies the customer. Devices should be carefully packed and transported to a secure facility where data is erased. Then, all engravings, etchings or stickers should be removed from device casings. Once data and identifying marks are removed from devices, they should be tested and fully refurbished. The trade up company should evaluate the residual value of used Apple devices, and then pay the district for their technology.
Are old Apple devices really worth selling?
Apple hardware retains its value very well for many, many years. Even five and six year old iPads, Macs, and iMacs still have significant residual value. Of course some devices may not have any value—especially if they are not Apple devices. If that is the case, the trade up company may not be able to take the hardware. The best way to find out if your fleet has value is to check with a trade up company.
Are there special considerations for Alaska school districts?
Since shipping is so expensive and challenging in Alaska, it's best to find a company that comes on site to do this work for you and to arrange transportation for the devices.
What happens to the devices we sell? These devices are refurbished and sold in bulk to a network of wholesalers. These wholesalers sell the devices to the secondary market. A good trade up company will not sell refurbished devices back into schools. The purpose behind this is that if your school or district no longer has use for your devices, why would anyone want to pass on the limited-use experience to another school?
Can we just sell the devices to the community?
Selling used equipment to community residents is an option. If you decide to do this, consider what it will take to manage the ongoing technical support for these devices. This can quickly become very labor intensive as you support devices in perpetuity. If your district plans to move to a 1:1 edtech model, it makes more sense to sell these devices and use the proceeds to buy down the cost of the next technology fleet. This will enable your district to pay less out of pocket for Apple hardware over time, while also giving students and their families access to devices.
What should I look for in a buy-back company?
Make sure you are dealing with a reputable firm by asking Apple reps for the company they recommend. Since it's common for the disposition company to take possession of devices in order to assess them before providing payment based on a reconciled value, ensure that the trade up company is financially stable and has never defaulted on any payments. Also make sure that the company is equipped to handle the project and that all the services you expect are included, such as packing and shipping. Inquire if there is a formal grading process for devices. Finally, ask about security protocols to ensure that data is effectively removed and destroyed.
How do I get started?
The easiest way to get started is to contact your Apple rep to be referred to a trusted trade up partner.
About the authors:
Pete Vraspir is vice president at Diamond Assets. He spent more than two decades in teaching and technology leadership for grades K-12. As chief information officer of the Denali Borough School District in Healy, Alaska, he spearheaded the state's first comprehensive 1:1 laptop program.
Charles Duarte is vice president at Diamond Assets. He has taught grades 1, 2, 4, 5, and 6 and has implemented two different 1:1 digital learning initiatives while serving in a variety of district leadership roles.
For more information, email charles@nulldiamond-assets.com.
# # #
The views expressed here are the writer's and are not necessarily endorsed by the Association of Alaska School Boards. AASB welcomes diverse perspectives and civil discourse. To submit a Guest Column for consideration, see our Guest Column Guidelines and email your 400-1000 word submission HERE.