Board Members Are the Best Political Advocates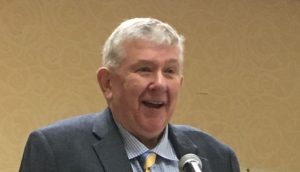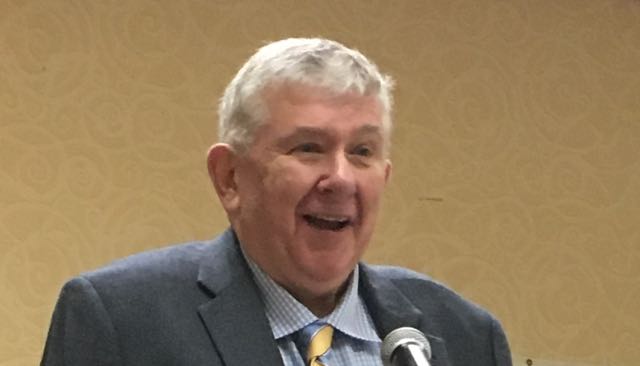 by Norm Wooten, AASB Executive Director
When a person decides to run for election to their local school board, she or he likely is aware of the budget responsibilities, and the regular board's meetings and work sessions, even the graduations, and perhaps policies. But seldom is one aware of their new responsibility as a political advocate. And in fact, many school board members might be offended if someone were to refer to them as a politician. However, by definition, a school board member is clearly a politician.
Merriam-Webster (2016) – politician – a person actively engaged in government or politics.
School board members run for office, as every politician does – and school board members are, or should be, actively engaged in government. As school board "politicians" you are involved in all three branched of government including the Executive, Legislative and Judicial branches of government – not only on a state level but on a federal level as well. And – if you serve on a municipal or borough school board you add another layer of government with your Assembly or Council.
To dig deeper into this level of "school boarding" what topics would you need to engage with your state and federal colleague politicians. And how would this role fit with why you ran for election to the school board. And finally, does it matter to the students in your local school district?
Funding
This is obviously the "biggie" in the school board world. It takes money to operate your district. Every commodity required to serve students is a fiscal expense including salaries, utilities, fuel, transportation, airfares, custodial supplies, spare parts, bussing, paper supplies, curricular materials, copiers, vehicles, snow removal, professional development, extracurricular activities, furniture, school breakfasts/lunches and the list just gets longer. The pool of money is finite, and districts are competing with a myriad of other requesters. On the federal level funding flows to local districts through programs such as Title I, Title II, Impact Aid, Payment in Lieu of Taxes (PILT), and IDEA. A board member must be prepared to advocate for funding to ensure adequate resources. Finally, at a local level for municipalities and boroughs, board members must work with, and at times advocate, for the required local contribution (RLC). The base student allocation (BSA), area cost differential, and school funding formulas are all areas deserving of a board member's advocacy.
Personnel
Education is a "people business" with numerous levels of personnel required to operate schools. These include teachers, paraprofessionals, administrators, specialists, custodians, maintenance workers, bus drivers, food service workers, technology support, business office personnel, secretarial staff as well as others. Districts are responsible for all those personnel. Anytime state or federal legislation is introduced dealing with working conditions or personnel matters we must understand how it affects district employees as well as how it might affect the district. This might include insurance, workman's comp, training requirements, tenure, minimum wage, etc.
Safety
This is an issue on all of our minds following the recent tragedy in Florida where seventeen students lost their lives inside a school building. We have seen policymakers on a federal level as well as nearly every state capital in the nation rush to enact laws to make schools safer. We've seen students become politically active and stage school walk-outs to bring attention to the safety issues. Board members must place the advocacy for school safety at the top of their lists.
Facilities
School buildings are a significant investment for every community in the state. Boroughs and municipalities must be politically active in promoting bonded indebtedness to construct facilities. REAA's and small municipalities must promote their construction funds through the REAA and Small Municipality Fund. Major maintenance funding should always be on a board member's advocacy list. Those in municipalities and boroughs are likely advocating for bond debt reimbursement. Legislation affecting school construction and major maintenance should be an advocacy concern.
Taxation
Since the one certain way for local communities to pay for education is through various forms of taxes, any local or state legislation that might alter the taxing authority or allowable rate must be of interest to board members. One of the pieces of legislation this session has a renewal of the tax credit laws, whereby corporations may limit their tax liability by contributing to a list of entities, including schools. Several districts in the state benefit from this and are advocating for renewing the law that is due to sunset this year.
Technology
It would be almost impossible to deliver education in today's world without the use of technology. But technology is an expensive initial purchase and having a refresh program to keep hardware and software current. Not only must school board members advocate for technology purchases, but they must also keep a close eye on such vital programs as E-Rate to ensure the district is able to continue funding the infrastructure to support technology.
These are just examples of a few areas that require school board members to be advocates. Advocacy has always been and will continue to be a crucial role in the professional life of school board members. You know best what your students need and are a powerful voice with lawmakers. Tell your story and advocate for your students!
# # #