BOARD PROFILE: Frankie Graham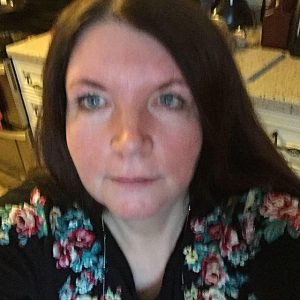 Frankie Graham, Chugach School Board Vice President

How did you come to be in Alaska?
In 1991 my husband (Ron) was sent here to be a floor foreman for Great Pacific Seafoods. Our family loved it here so much that when a business opportunity became available to me, I jumped at it. We have been here ever since. I wouldn't want to live anywhere else. This is home!
How long have you lived in your community?
We first came to Whittier in 1991. We remained snowbirds until 1996, when we became, year round.
What is your career background and current job?
I have been an entrepreneur a majority of my life. I did go back to school in 1994 to study business. I've also been a skip tracer. An assistant vet technician. And I'm now retired.
Describe a teacher or school staff member who had an influence on you.
Mrs. Lamb. She was my third grade teacher. I admired her greatly. She taught me the importance of reading, being able to spell, and how words can describe and define a person's life. How they can take us on adventures to exciting new places. How words can bring people together or tear us apart. I will never forget her.
What might someone be surprised to know about you?
That I had to leave school at the age of fifteen to help support my family. At fifteen I was responsible for rent, groceries, and still getting my littler siblings to school everyday. Cooking and cleaning as well.
Why did you run for the school board?
I love our little community. My daughter went to school here, and now my grandchildren as well. There was a strong divide between our school and community. I wanted to bring them back together, and at the same time, be a much larger part all our children's lives.
What special strengths do you bring to the board?
Communication. I am very good at listening to the needs of our staff, and the wants of our kids. I believe that if everyone could come to the table with an open mind, and heart, much can be accomplished for the better of children, staff, and communities.
What goals do you hope to achieve during your term?
Blending any and all boarders that may have been put up in our district. Breaking down boarders between districts so that we might learn from one another. Communicating with our kids the importance of an education. To show them all the doors that can open for them.
How have you helped to improve education in your district?
I think we have a well working staff. My job as a board member is to assure that our staff is equipped to meet every challenge, everyday with the confidence that we have their backs. I advocate for that everyday. I would like to believe that I have helped with the happiness and confidence our staff needs to successfully teach, and help our children transition to the next steps in their lives.
What's the hardest thing about being a board member?
A disgruntled staff. We had to hire a new superintendent almost two years ago. We weren't given much time to do this. The staff was not pleased with the situation whatsoever. It was extremely stressful to try to bring peace and comfort to the minds of our staff.
What's the best thing about being a board member?
The kids! I love interacting with them. Playing, laughing, and learning. It brings such joy to my heart.
# # #
Are you an Alaska school board member who would like to share your story in a future issue of Commentary? Complete our short survey >