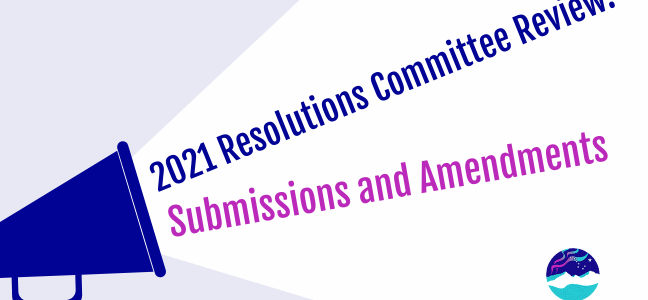 Call for Resolutions – Response due by Midnight October 5, 2021
Attention all Board Presidents, Superintendents, and Executive Administrative Assistants: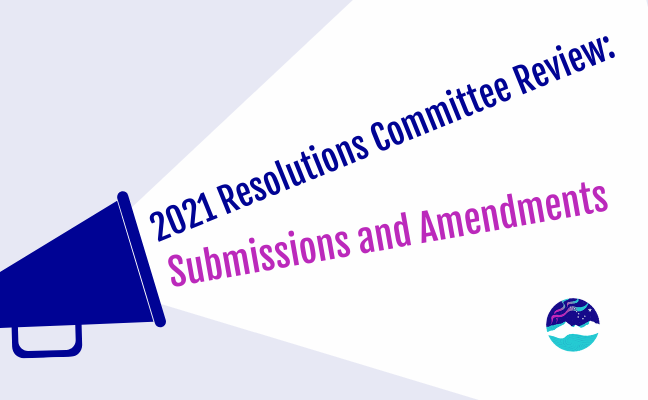 It is that time again! AASB is soliciting resolutions, resolution amendments and comments from local school boards for consideration by the 2021 Resolutions Committee on Nov. 4th at the Anchorage Hilton Hotel, and then by the membership at the delegate assembly on Sunday, November 7th.
These resolutions guide our association for the coming year beginning November 8th, 2021. They also guide our advocacy and positions during the upcoming legislative session.
Here are the important dates for your board to know about the upcoming resolutions process for fall 2021:
Member district review, amendments, new resolutions and comments period – Due to AASB Tuesday, October 5, 2020 by midnight.
Compiled comments, amendments and new resolutions submissions available for membership review – Saturday, October 16th
Resolutions Committee Meeting (virtual meeting) Thursday, November 4, 2021
Delegate Assembly to adopt resolutions – Sunday, November 7, 2021
AASB asks each school board to carefully review the resolutions packet. It is critically important our resolutions adequately cover the issues facing school boards and public education, so please think carefully about the issues facing your district, and possibly others across the state.
The following documents for the 2021 Resolutions Process are provided for your convenience and to assist your board's work:
The AASB Board of Directors at its July 2021 meeting reviewed the current resolutions scheduled to sunset. The AASB Board has recommended the renewal of all but one resolution that is scheduled to sunset. Resolution 5.14 Recognition of the True and Improving High School Graduation Rate is scheduled to sunset and is moving forward without a recommendation from the Board of Directors.
The AASB Board of Directors voted to put forward two new resolution: New 1.13 Land Acknowledgement and New 3.30 Safe and Inclusive Learning Environments for LGBTQ+ Students. Both of these items can be found within the full resolutions document, and as separate documents.
Process for Boards
Boards may submit new resolutions, amendments to existing resolutions or comments concerning any resolution or belief statement. All submissions should come from the Board as a whole. Remember, only the title and resolution are voted on by the membership, not the rationale. We do welcome comments about rationale especially if they become out of date or contain erroneous information.
In order to comment on or put forward suggested resolution changes, AASB requests your board schedule time to discuss the resolutions at a regular meeting and vote by official board action. The deadline specified by AASB bylaws for the AASB office to receive your comments and proposals is Tuesday, October 5, 2021.
We require all submissions of comments, new resolutions, or amended resolutions be submitted digitally via Google Form by the date specified above. The link to the AASB Resolution Submission Form is here: https://forms.gle/4gc1aMRr9sAAQZHD6
All resolutions received will be compiled and a complete set of resolutions containing proposals from districts will be sent back to your board 20 days before the annual conference, which is Oct. 16, 2021. If you have any questions regarding the resolutions, please email Tiffany Jackson or call 463-1660.
Two webinars are scheduled to review the Resolutions Process:
The first webinar will be
Wednesday, August 11th at noon AST
A repeat of the first webinar will occur on
Thursday, August 19th at noon AST
These webinars will be hosted by Tiffany Jackson to review the process and answer any questions.
Thank you for your board's continued commitment to providing every student with an excellent education, every day! We look forward to receiving your comments, amendments, and resolutions.
Sincerely,
Pete Hoepfner, Resolutions Committee Chair
Tiffany Jackson, Director of Membership Services
---