Carl Rose Boardsmanship Awards Program
The AASB Board of Directors honored Carl Rose in 2013 by naming the organization's leadership training program for school members after him upon his retirement. Rose was the executive director of AASB from 1987 until 2013. During those 26 years, he participated in every major education debate and reform in K-12 education and reshaped AASB into a full-service statewide non-profit organization whose motto is "Advocates for Alaska's Youth."
Carl Rose passed away in April 2015 after a long battle with cancer. Carl was honored by the Alaska Legislature in 2002 for his work and commitment to education and to school boards. Former Anchorage school board member and past state senator Bette Davis had this to say about Carl, 
"Carl embodies all of the characteristics necessary to be at the forefront of education: He has integrity. He is generous. He gives of himself, his time and money. Carl embodies the core values and principles that make it possible for him to be an effective voice on behalf of Alaska's children."
As you move through the different levels of boardsmanship from Basic to Experienced to Master, you will attain the confidence and skills to become an impactful leader on your board, making a difference for the youth in your community!
AASB will work with you to keep track of your status and will honor those that have obtained new levels of achievement each year at the annual conference.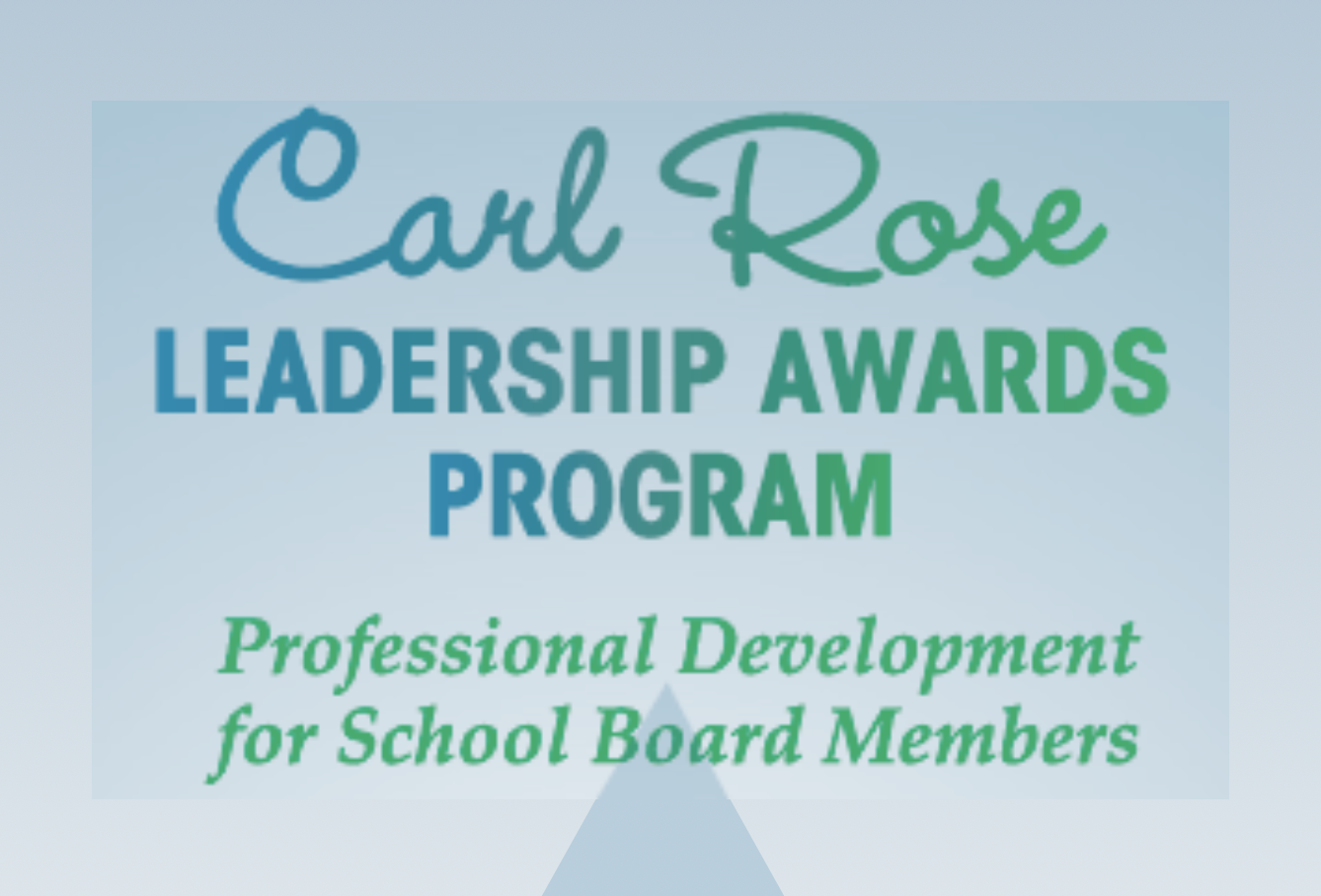 Basic

Required (must complete both)

Attend Board Room Boot Camp during the Annual Conference
Participate in On-line training series for New Board Members
Elective (attend workshops at the Annual Conference in three separate Board Standards)
Vision
Structure
Accountability
Advocacy
Conduct & Ethics
Experienced

Required (must complete both)

Participate in On-Line training series offered by AASB or NSBA
Attend workshops at the Annual Conference in ALL 5 areas of Board Standards (Vision, Structure, Accountability, Advocacy, Conduct & Ethics)

Elective (attend ONE of the following)

An AASB Academy for Fly-In
An in-district workshop facilitated by AASB staff
NSBA's National conference
Master

Required (must complete both)

Participate in On-Line training series offered by AASB or NSBA
Attend workshops at the Annual Conference in ALL 5 areas of Board Standards (Vision, Structure, Accountability, Advocacy, Conduct & Ethics)

Electives (attend two of the following six)

Attend and Testify during a Legislative Fly-In
Represent your district in the Resolution Process during the Pre-Conference
Become a committee member for an AASB standing committee (contact AASB staff to offer assistance)
Present a session at an AASB conference, academy or fly-in
Become a member of an NSBA Caucus (American Indian/Alaska Native Caucus, Hispanic Caucus, or Black Caucus) OR the Council of Urban Boards of Education
Hold a leadership position on your local board