Coming Home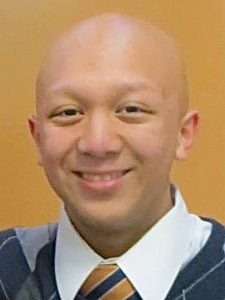 By Rey Jacob Roy
Public Relations Officer, Alaska Association of Student Governments (AASG), Kodiak High School
You open the doors. You find a student body 300 strong cheering their hearts out. The noise is overwhelming at first; however, you find yourself chanting just as loud as the feeling of coming home washes over you.
We've only just begun.
The Alaska Association of Student Governments (AASG) consists of about 150 member schools across Alaska. This statewide organization is led by a 17-seat executive board in providing leadership training, communication, and a student voice on political issues at the local, state and national levels for the collective student body of Alaska. Accompanying that executive board is a steering committee, comprised of dedicated AASG advisors who share that same goal: to amplify the voice of the students of Alaska.
One word that only begins to describe the AASG community is "passionate."
Passionate, as in the students that acknowledge and utilize their voices. In a world that's becoming so loud, being heard is a rare opportunity. Bi-annual conferences are held at different host schools where resolutions are debated, leaders are trained and service is given. At AASG, students can make real change at the local, state and national levels by writing resolutions that are debated and voted on by the general assembly of AASG, whose goal is to represent the collective student voice of Alaska. Once passed by the general assembly, the student authors can send their resolutions to school districts, local authorities and even the state legislature with the complete backing of the student body of Alaska. Although AASG does not have the power to implement change outside AASG, the passing of a resolution exponentially increases the strength with which that resolution can be presented, resulting in the increased probability that change will become a reality.
Passionate are the tireless advisors and chaperones and volunteers that believe student voice is a priority. We understand the sacrifices our advisors make for us and are grateful that they believe our voice is important.
Another word that describes AASG is "leadership," or rather "the cultivation of leadership."
I remember being new to AASG, as a wide-eyed 9th grade freshman at the spring 2014 conference in Sitka. At the time, I didn't realize that I had stumbled upon something quite so unique. I was more concerned with making friends that weren't from my school. Friends, beamers, dances, cheers–the excitement of it all made those precious three days a blur. I guess that's why AASG has my heart.
The leadership from older AASG delegates assisted in shaping my own definition of what a leader is, how they lead and what makes an effective leader. It is because of their example that my own leadership skills were improved. That is part of what makes AASG so valuable. Not only does AASG amplify student voice, AASG assists students in recognizing they have a voice and that there are people willing to listen. That recognition allows their voice to become magnified as we, the students of Alaska, stand united.
# # #
The views expressed here are the writer's and are not necessarily endorsed by the Association of Alaska School Boards. AASB welcomes diverse perspectives and civil discourse. To submit a Guest Column for consideration, see our Guest Column Guidelines and email your 400-1000 word submission HERE.