Empowering Communities through Teaching Digital Citizenship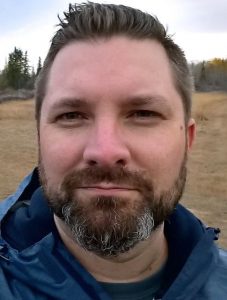 By Sam Jordan, Education Technology Coordinator at the Alaska Department of Education and Early Development (DEED)
Any place where children and youth gather, work or socialize provides an involved community with an opportunity to provide guidance, perspective and help reinforce safety. Digital environments are now part of that landscape of where students gather. Teachers, parents, elders and caregivers are critical partners in helping children and youth navigate the opportunities and liabilities of the digital world.
In recent years 'digital citizenship' has become the umbrella term under which the skills and attributes of responsible digital behavior are being taught. The concept of digital citizenship was first presented in the early 2000s as a list of what not to do while using technology. As the impact of social media tools, apps, gaming, and the internet has grown, the principles of digital citizenship are also now a much more evolved picture of how using digital tools can open up possibilities in learning, participation and connection.
It's easy, of course, to focus on what not to do. And important. Don't give others your passwords. Don't engage in online conversation with strangers. Don't digitally steal other people's work and call it your own. Don't bully others in digital forums. Don't share inappropriate pictures online. The don'ts of digital citizenship are critical. But we can't stop there. We can't see the internet and digital tools as solely a place of danger.
Digital citizenship is also about how the digital world opens up limitless possibility and efficiency. It's why most of us are users of digital tools. We can communicate easily in multiple ways with family, friends, and coworkers. We can share deeply meaningful expressions of ourselves via words, pictures, video or art on social media. We can disregard barriers and instantly connect to people across the globe. And increasingly, we can identify and solve problems with tools that empower us to leverage data and collective work.
It's that broader view of digital citizenship, one that balances caution with excitement that teachers around Alaska are beginning to promote. In the fall of 2017, the Alaska Department of Education and Early Development (DEED) held its first Alaska Digital Citizenship Week, encouraging schools to inform their use of education technology with guidance and ethics. The Alaska Digital Citizenship Week was held again this school year and had widespread participation around the state. Through partnerships with organizations like Common Sense Education, teachers are increasingly empowered to be critical partners for students and their families in navigating how to both manage safety and empower possibility.
In Petersburg, students, parents, and teachers have collectively assessed their time looking at screens – either on computers, on TVs or on smartphones. The effect has been that the community has worked to increase non-screen activities. In Kotzebue, community discussions this fall focused on confronting cyberbullying, understanding digital privacy and respecting copyright. Students wore spirit gear during digital citizenship week to highlight these concepts and engaged in afterschool discussions that helped everyone think about how to be good digital citizens. In Anchorage and Juneau, students and parents have been connecting with classrooms and experts from around the globe via Skype to learn from each other about the things that make our regions and peoples unique, and the things that are universal in the human experience.
In each of these examples, schools lead the discussion, but the wider community was involved. And the wider community benefited. Digital citizenship principles are not limited to Prek-12. They serve everyone. They help the whole community grow in their understanding of how to be safe and how to benefit in a positive way from all the opportunity the digital world can provide. Digital citizenship is a great example of how communities can learn together.
For more information and tools to help increase digital citizenship in your community, visit the DEED Alaska Digital Citizenship webpage at https://education.alaska.gov/digital-citizenship
# # #
The views expressed here are the writer's and are not necessarily endorsed by the Association of Alaska School Boards. AASB welcomes diverse perspectives and civil discourse. To submit a Guest Column for consideration, see our Guest Column Guidelines and email your 400-1000 word submission HERE.