Resources for Parents and Educators with Students at Home
Now that Alaska schools have closed in response to the coronavirus, teachers, parents, and caregivers are searching for new ways to deliver instruction and daily activities that are educational, creative and entertaining for students. If you are facing this challenge, there are many online resources listed here that can help, as well as numerous companies offering their platforms and materials for free. This list is being updated frequently, so check back to see what's new. Have a suggestion? Send it here
Alaska Books
Alaska Native / American Indian
Art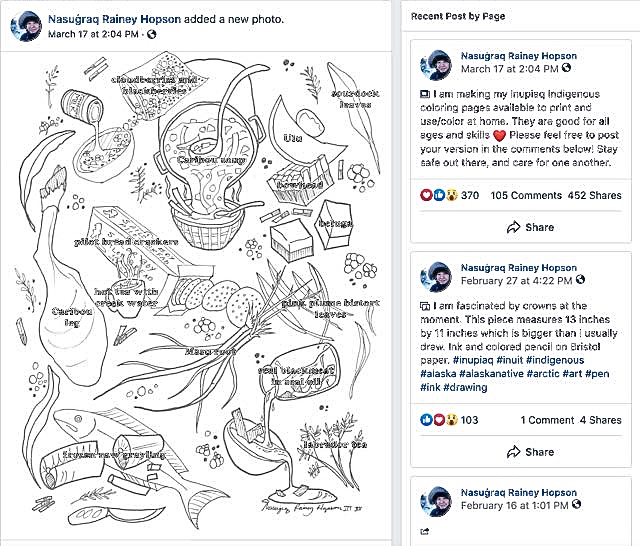 Computer Science
Cooking
Free Digital Cooking Classes For Kids Every Week Day
Early Childhood
Educational Activities
Educational Tools
Equity
Family Resources
General Resources
Happiness
Math
Music
Parent Resources
Physical & Movement
Go Noodle – Games to keep kids active while learning, encouraging movement and mindfulness.
Post-Secondary
Reading
Science
Science Curriculum Available For Parents During School Closures – Ohio Oil and Gas Energy Education Program
Story Time From Space – Story Time from Space is a project of the Global Space Education Foundation. While in space, astronauts videotape themselves reading books to the children of Earth.
Science Time From Space – Understanding basic science concepts is key to enjoying STEM and the world around you. Astronauts onboard the International Space Station have conducted experiments to explore some basic science concepts. Come explore with the astronauts! Use the arrow beside the Science Time Video Tab to access the videos.
Social-Emotional
Students with Special Needs
Technology
Tools to Communicate with Families
Trauma-informed
Videoconferencing
Virtual Field Trips
Virtual Teaching Tips
YouTube Educational Videos
Art Videos
Art for Kids Hub has an enormous range of 'How to Draw' videos and art/craft ideas.
5-Minute Crafts Play shares craft ideas, experiments, and tricks that you can try together.
Disney Junior also has a playlist of videos from their Art Attack series.
Easy Kids Craft has lots of enjoyable craft activities that you can complete.
Free School has a playlist of videos that can teach your children about famous artists from history.
English Videos
General Videos
Geography Videos
History Videos
Maths Videos
Music Videos
Physical Education Videos
Science Videos