Sitka Fine Arts Camp: Values in Arts Education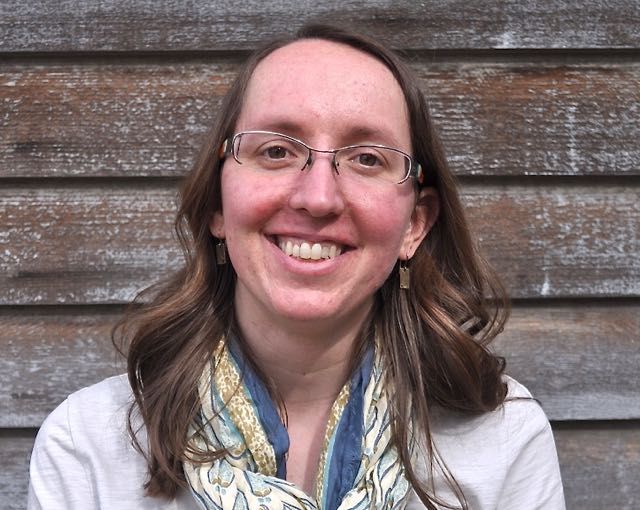 By Kenley Jackson, Program Director, Sitka Fine Arts Camp
"The bottom line of Sitka Fine Arts Camp is, no matter who you are, what your story is, what color of your skin, gender, or anything else, it is guaranteed you will make friends who love and accept you for who you are, counselors who care, a staff that wants the best for you, a community you can feel safe in, and overall a wonderful summer full of memories."

Student from 2018
It may seem like summer is far away, but at Sitka Fine Arts Camp, summer registration is right around the corner. On January 1st, kids from around the state stay up until midnight to secure their spot at camp. Last year over 350 kids registered on January 1st. Why is camp so popular with students? Here are some of the values that resonate:

Multidisciplinary Experiences: Freedom to try it all and peers who support the journey
We believe that kids need to try many things to discover what they are passionate about. Elementary students come to classes designed to expose them to as many different experiences with the arts as possible from theater games to drawing with pastels to a whirly tube orchestra. Middle and high school students choose 5 classes for a two-week residential camp and each day might play trumpet in the band, learn tightrope walking, develop photos in the darkroom, try modern dance, write and illustrate a graphic novel, and make a classmate's stage makeup scars. Kids may have experience in one class and be a complete novice in another. Everyone is taking risks trying new activities all the time, many of them challenging. We expect kids to be open to new experiences and they expect their peers to respond with patience and respect as they learn.
Partner Acrobatics class, taught by WT McRae.

Tlingit Stomp peformance, taught by Ed Littlefield.
Inter-generational Community: All ages learning together
We believe that everyone is learning all the time, kids and adults, and we have a lot to learn from each other. Middle and high school students are elementary camp counselors, responsible for modeling participation in classes, establishing group dynamics, and helping younger students with all aspects of their day camp experience from feeling welcome the first day to snack time and resolving conflict. Our middle and high school students try out a college-style dorm experience with residential counselors who are college students and recent college graduates. Every evening we have an art share where faculty perform and share their work with the camp community. They are modeling taking risks at the highest level from premiering a new piece of music, to a partner dance learned before dinner to sharing a Tlingit story with accompanying carved images. Faculty and counselors take classes alongside younger students and our elementary and high school camps are used as teaching laboratories for continuing education credits for teachers learning to teach the arts.
Modern Dance class, taught by Adam McKinney.

Student technician runs the sound board at an Artshare (nightly faculty performance).
Quality & High Expectations: Great teaching reveals confidence and potential
We believe in finding the best teaching artists in the world to work with our students. Our faculty comes from all over the United States and, the World. They are at the tops of their artistic fields and have demonstrated excellence as teaching artists. Illustration teacher Cristy Maltese was a background illustrator for Disney and worked on movies like the Little Mermaid and Beauty and the Beast. Costumer Amanda Mattes worked on dyed and leather clothing for Game of Thrones, Ketchikan carver Donald Varnell has his work in collections throughout the world.
We also believe that kids rise to high expectations from themselves and their community. Students starting in 6thgrade run all of the lighting, sound, and video at each night's art share. For an actor used to working on a professional stage on Broadway, it's often a surprise to ask a 12-year-old to program lighting cues. We believe this is a fundamental learning experience about responsibility, teamwork, and vulnerability for all of us. High school students in the Musical Theater Camp put on a fully staged musical in just two weeks with a live pit orchestra. I often hear that it is impossible to put a show together in just two weeks. The students work hard, focus together, believe in their own abilities and are blown away on opening night.
High school classes: Watercolor Painting, Dance Theater, & Jazz Combos.

Musical Theater Camp Production of Disney's Beauty and the Beast.
Access: Investing in kids
We believe all students should have access to the arts regardless of financial ability. Our need-based financial aid program supports students from around the state to attend camp. Last year over $90,000 in financial aid was awarded to 143 students thanks to generous donors, community partnerships around the state, and grants. We also believe that Alaska students benefit from meeting people from other places and backgrounds. Last year students attended camp from 37 Alaskan communities and 29 states.
Chamber Orchestra, taught by Marcus Tsutakawa.

Teachers earning continuing education credits at the Summer Teacher Institute.
Finally, we believe the arts are one of the most efficient ways to make better people. Our students take risks, build responsibility, practice humility, excellence, and empathy, and do so in a way that builds community, appreciation for human potential, and respect for the vast diversity of the human experience.
Teachers and school staff often play a critical role in connecting students with camp. If you have a student who could benefit from this experience check out www.fineartscamp.org or give me a call: 907-747-3085.
Kenley Jackson, Program Director, Sitka Fine Arts Camp
kenley@nullsitkafineartscamp.org
907-747-3085
# # #
The views expressed here are the writer's and are not necessarily endorsed by the Association of Alaska School Boards. AASB welcomes diverse perspectives and civil discourse. To submit a Guest Column for consideration, see our Guest Column Guidelines and email your 400-1000 word submission HERE.