University of Alaska Southeast, Dual Enrollment and Career Pathways in High Schools!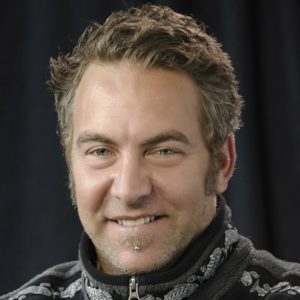 By Reid Brewer, Ph.D., Professor / Program Director, Fisheries Technology, University of Alaska Southeast
Let's face it; many high school faculty members are overloaded with teaching core courses, so the thought of adding new curricula often brings a cringe to their faces and the beginnings of a migraine headache. What if high schools could offer new and exciting coursework without the cringing or the headaches? What if high school faculty didn't even need to teach the content? What if all the resources (lectures, reading assignments, exams, etc.) were already available? What if students could take courses for both high school and college credit? What if it didn't cost students money?
In spring 2017, the UAS Fisheries Technology program reinvented a way to offer courses that are:
Engaging and technology-based,
Use the latest educational pedagogy, and
Can be delivered directly into the high school classroom with no internet required.
These courses were initially created for distribution on university supplied Apple iPads, but have since been finding their ways into many high schools throughout the state. Imagine "beaming" a college instructor directly into a high school classroom where the on-site high school faculty member is doing little more than facilitating progress through the course and fostering discussion points.
In these courses, each of the 12 lessons are broken down into eight to twelve segments that last five to ten minutes each and are directly connected with specific student learning outcome. By segmenting what was typically a two-hour lecture into small "chunks" of information, faculty can spread out the curriculum based upon classroom meeting times throughout the week. Teachers can access the lessons using SmartBoards or an iPad connected to a display and students can review each of the lessons and segments multiple times at home on iPads or streamed from the web.
In terms of evaluating student learning, each of the courses has a pre and post-course quiz, writing assignments for each lesson and development of three Creative Projects. In these Creative Projects, students are required to create an 'artifact of learning' by re-teaching an aspect of their course using their knowledge and experiences via a technology platform within their comfort level (i.e., iMovie, Powtoons, Keynote). Though students still take three traditional exams, their grades are distributed more broadly using participation, writing assignments, and Creative Projects.
The major advantage of these types of courses is students can take a college level course while in high school with limited time investment by high school faculty and schools can diversify their offerings without having to hire new faculty.
So here is the Zinger! Through outreach with fisheries industries, a number of organizations have invested funds in this program so that high school students can take these courses at no cost. In particular, At Sea Processors Inc. has committed approximately $90,000 to allow high school students to take introductory courses in fisheries and oceanography with the potential of building interest in fisheries education as a potential pathway for the future. As a result, many of the students that have taken these classes have gone on to take Fisheries and Marine Science baccalaureate degrees at University of Alaska and other institutions.
The UAS Fish Tech program teaches a number of courses that can be taken for dual-enrollment including Fish Biology, Fisheries Management, Alaska Salmon Culture, and most recently developed, a college General Education Requirement (GER) called Introduction to Oceanography. In 2017 and 2018, 117 high school students took dual-enrollment courses from Kodiak, Ketchikan, Galena, Mt. Edgecumbe (Sitka), Unalaska, Petersburg, and Wrangell. In fall 2018, our first high school student will be earning a UAS Fisheries Technology Occupational Endorsement Certificate . . . while in high school.
Reid Brewer is the Program Director for the UAS Fisheries Technology program and can be reached at rsbrewer@nullalaska.edu or 907-747-7799.
# # #
The views expressed here are the writer's and are not necessarily endorsed by the Association of Alaska School Boards. AASB welcomes diverse perspectives and civil discourse. To submit a Guest Column for consideration, see our Guest Column Guidelines and email your 400-1000 word submission HERE.