We Need To Honor Indigenous Teachers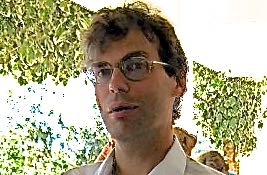 By Kent Fielding, Skagway High School English and History teacher, Finalist for 2018 Alaska Teacher of the Year 
Years ago, when I taught in the Marshall Islands, I was surprised to learn that all the seniors held graduation parties. I mean, they had parties where the family would rent the pavilion on Emon Beach (or some other place), they'd serve a great deal of food, and they'd invite the entire community. The first of these parties (I believe there were 13 that year) I attended was Shem Levi's party. Shem was a Marshallese student from Ebeye. Ebeye is culturally rich but is also known as "The Slum of the Pacific": it's overcrowded, 13,000 people on less than a square mile of land.
Shem traveled every morning (for twelve years) by boat to "Kwaj": 45 minutes each way. In my class, he had written an expository essay entitled "Got Culture" which addressed the issue of becoming "Americanized." By being in an American school, he was losing his Marshallese heritage: he rarely read in Marshallese, spoke Marshallese only when he had to; he listened to hip-hop, and he dressed "American." Some of his friends on Ebeye even called him "Ribelle," which means "American" or "White Person." I published Shem's article in the school newspaper, and then it was photocopied and appeared in various places around Micronesia. He became a minor star. At his party, Shem – dressed in traditional Marshallese attire – approached me and placed a traditional Marshallese necklace around my neck. "What is this for?," I asked. He responded, "I'm honoring you as my teacher."
One of my prime concerns has always been, how do we "honor" teachers? I have seen teachers after thirty years kicked out the door without a thank you. I've seen teachers, day after day, year after year, work before and after school with students, and at the end, the school cared only about test scores. I have seen teachers burn out due to the work hours, and the pressures, and the constant reworking of curriculums. I seen teachers literally teach until they die. It's always about "How much more can you give?" Most businesses reward their best employees with plaques and even dinners, but education is not about profit (despite the climate in Washington); the outcomes of profit are always clearer than the outcomes of education. So, why would anyone want to teach? Why would anyone want to pursue a thankless job?
I began to ask around, how we could honor teachers in Alaska, and I was quickly told that we needed to do a better job as a State in recognizing Indigenous Teachers. Many of my former students from Mt. Edgecumbe are either teachers, work in schools, or sit on school boards, and so I asked them: "How do we honor educators in Rural Areas?" The answers I received were not just about honoring teachers but also about respecting culture and empowering local communities. I quickly thought of Shem Levi and his struggles against becoming assimilated. I was amazed at the similarities. As I'm not an Indigenous Alaskan, I'd like to present some voices from rural Alaska.
Sonata Hamilton Roach: "We, as a State, need to put more value on our traditional educational expertise. I always think those elders who have passed on, they tried and experimented with every resource around them to create the best invention for this harsh environment without outside help or assistance. We are experts in education in a sense. By valuing this traditional knowledge, we further extend the value to Alaska homegrown educators, and this includes tireless 30-40 year Para pros in the schools who have had countless bosses (principals and superintendents) who have come and gone with limited investment in the communities in which they are hired to serve and teach in. When we have our people in schools and teaching our traditional ways of learning and teaching, then we have truly owned education again."
Dr. Barb Amarok: "The most respectful and effective way to honor Indigenous educators would be to make systemic changes needed that would support districts in implementing foundational multicultural methods and curricula that address community-developed values and community-defined leadership and success."
Amber Cunningham: "More traditional classes. Right now the curriculum is too structured to the test. My eighth-grade teacher taught my class to cut fish and brought us out to check crab pots."
Kinker Parher-Aposik: "Recognizing (Indigenous teachers) when they first begin and every x amount of years after that (3, 5, 10 years). My mom has been a teacher in Togiak for almost 30 years and has never been recognized, like maybe an award and then a special on the news that would recognize each Indigenous teacher teaching in rural Alaska."
Curtis Jung: "The first thing would be to mention them (Indigenous teachers) in publications like the Alaska School Board Newsletter. All in all, I don't know how many Indigenous teachers there are in Alaska. My grandma was a teacher for a long time around here. The new middle school in Bethel was named after her in 2009. So most of the honors Indigenous teachers get are after they retire or die."
Alekaq Kaganak: "Statewide recognition (for Indigenous teachers) through commercials or posters so that everyone sees how awesome they are for reaching out to a rural community and being from a similar one."
Myles Creed (note – Myles is not an Indigenous teacher, but he is from Kotzebue): "We empower local schools, letting local communities make decisions about what is best for their own institutions. I think this also has something to do with self-determination and sovereignty. In Kotzebue, the Native Village of Kotzebue has set up a language immersion school for 3-5-year-olds, but the public school system doesn't support the continuation of this program into the public school setting, and so a lot of these gains are lost when entering the general school system. We need to recognize the work of Indigenous teachers, and also the difficulties Indigenous teachers face in school systems that often do not reflect or represent their backgrounds. The more we recognize Indigenous teachers' work to change the educational systems and the status quo, the more we will be able to have Indigenous teachers feel welcome to enter educational fields. But this means reevaluating the systems we have in place, that do not promote Alaska Natives languages, cultures, worldviews, ways of teaching and learning and so on."
I have taught at two great schools; they both had in common a few important traits: the community supported the vision of the school (and vice-versa); little teacher turnover (teachers made careers in those schools); there was money for educational resources; the students knew that they were expected to succeed; and teachers were honored by the schools/communities in some way.
I often think about Shem Levi and what he taught me. He floated between two worlds, and yet he thanked me in the traditional Marshallese way. He thanked me despite my culture -"White America" – testing nuclear weapons on his islands, promoting (and denying) Climate Change, and doing its best to make him American. We cannot expect to assimilate entire communities. There must be a balance between respecting traditional values and empowering individuals. We need to figure out ways to connect communities and schools, and to further to honor and support all teachers.
I still have the necklace that Shem gave me. It hangs on the wall of my library. It marked one of those moments of my life when as a teacher I felt special. I felt valued and respected. We all need to feel that way – at least some of the time.
# # #
The views expressed here are the writer's and are not necessarily endorsed by the Association of Alaska School Boards. AASB welcomes diverse perspectives and civil discourse. To submit a Guest Column for consideration, see our Guest Column Guidelines and email your 400-1000 word submission HERE.