Why Do Teachers Leave?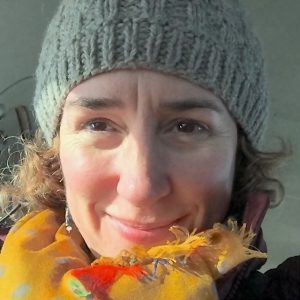 By Sarah Sledge
Executive Director of the Coalition for Education Equity
What are the factors that contribute to teachers loving their jobs? What makes them want to stay in a school district or at a particular school? It's a critical question for us in Alaska as many of our districts continue to see high teacher turnover rates and recruitment of new teachers has become increasingly challenging. The Coalition for Education Equity (CEE) has just launched a pilot study in five Alaska school districts to assess and better understand the factors that contribute to increased employee satisfaction and performance, and also the factors that may lead to teacher retention versus turnover.
At a time when there is a national teacher shortage, the pool of educators to recruit from is pretty shallow and the competition for talent is fierce. I'm not telling any of you anything new by saying the teacher shortage is a real problem for our schools and school districts. We know that it has a significant impact on district budgets – the recent study The cost of teacher turnover in Alaska: A study by the Center for Alaska Education Policy Research at the Institute of Social and Economic Research, conservatively estimates the cost of teacher turnover at $20,431.08 per teacher. We know that it is a strain on schools to have unfilled positions (which subsequently puts a strain on other teachers, administrators, and our students). And we know that student outcomes are better when teachers stay. (Please read the excellent CAEPR report for more detailed information about the impacts and costs of teacher turnover.)
Over the past several years, a number of studies have contributed to our understanding of why teachers leave. National data shows these trends: many teachers who leave voluntarily indicate some type of dissatisfaction as their reason for leaving; teachers who are less prepared are 2-3 times more likely to leave; teachers in areas with high-poverty and/or in high-minority schools leave at higher rates; and teachers who report an unsupportive administration are more than twice as likely to leave as those who feel well-supported (this is the most consistently given reason for teacher attrition). National data also shows that teachers are more likely to stay in suburban or rural districts, but this doesn't hold true for Alaska. Here, teacher turnover is greater in our rural districts, averaging around 20%, but reaching up to 52% in some districts. The reasons include those already mentioned, but others are unique to Alaska: not feeling connected to local community, housing conditions, remoteness and weather, cultural differences, and whether or not a teacher was prepared in Alaska or out of state.
In 2014, CEAAC (now Coalition for Education Equity) commissioned Dr. Barbara Adams and Jerry Covey to conduct its Educator Quality and Quantity effort (EQQ), which sought to study statewide issues related to recruitment, retention, and quality of Alaska's education workforce. The study resulted in development of a model for change that addresses the many aspects of this problem in a systemic way, with two primary goals: 1) expand the educator workforce through recommendations that address recruitment and preparation; and 2) develop and keep the workforce through recommendations that address professional development and teacher retention. This model and the resulting recommendations were developed through a collaborative effort with input from numerous stakeholders in Alaska's education system, including political and community leaders. (You can read the full report on our website here.)
As a continuation of our commitment to this issue, the Coalition for Education Equity is again working with consultants Dr. Barbara Adams and Jerry Covey to conduct a pilot study, which will research educator workforce quality and retention, and provide direct support to participating districts. The study, titled Research-based Educator Systems Support (RESS), is working with selected volunteer Coalition for Education Equity member school districts throughout the 2017-2018 school year. The objective of this pilot is to apply a third party, research-based, systems model in order to understand and track educator satisfaction with their work, social, and basic needs environments at multiple points throughout the school year. Data will be shared with school districts along with consultation and support, to ensure a timely, well-informed, district response that addresses educator concerns with the intention of reducing turnover.
In addition to providing valuable feedback and support to districts, we expect this study to result in a rich resource for the state, including research analysis, potential tools and/or resources for all districts, and policy implications and recommendations. The advisory team (CEE Executive Director Sarah Sledge, DEED Deputy Commissioner Sana Efird, Lower Kuskokwim School District Superintendent Daniel Walker) has been providing guidance for this project and the study is being funded with unused or unallocated funding from the Moore Settlement.
The first survey of this study was conducted in early September with over 300 teachers in five school districts. Subsequent surveys will take place in November, early March, and April/May. We'll be providing you with updates throughout the year and will distribute a final report in summer 2018. Stay tuned!
Sarah Sledge is the Executive Director of the Coalition for Education Equity, a member-based, non-profit organization that uses research, policy development and advocacy to help solve school performance issues in rural and urban areas of Alaska. Our work is made possible predominantly through membership from our school district and corporate members. Learn more about us at www.ceequity.org. If you're interested in becoming a member, please contact Sarah Sledge at sarah@nullceequity.org.
# # #
The views expressed here are the writer's and are not necessarily endorsed by the Association of Alaska School Boards. AASB welcomes diverse perspectives and civil discourse. To submit a Guest Column for consideration, see our Guest Column Guidelines and email your 400-1000 word submission HERE.