Why Membership in AASB is Worth Every Penny!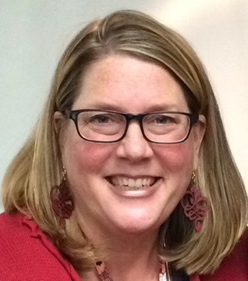 By Timi Tullis, AASB Associate Executive Director
We understand that during these difficult budget times some members may question the value of their membership with AASB. If your board starts those discussions, here are some great responses as to why it is vitally important to remain a member of our statewide organization!
1. First and foremost Board Training! Board training is a vital part of your ongoing professional development as a board member. Member districts receive these high-quality training at a reduced rate by staffs that are experts in the content area. Boards that annually hold a board self-assessment and develop a board improvement plan, or goals for the year to come, see much more focused outcomes to their work. Here is a list of some of what we could offer your board, for a full list feel free to email me.
Board/Superintendent Relations
How to Run Effective Meetings
Board Self Evaluations (with a resulting board improvement plan)
Goal Setting
District Wide Strategic Planning
Parliamentary Procedure
Superintendent Evaluation
Board's Quasi-Judicial Role
Data for School Boards
Roles & Responsibilities of Governance
Each time we work with your board members receive points toward their Boardsmanship Awards.
2. Policy Services are one of the primary services that AASB can be of support to your board. Policies are one of the four key areas that your board needs to focus your energy on, and our staff is here to help boards draft and maintain policies as well as assist with options to get and keep updated policies online.
3. Each November AASB holds its annual conference. The conference has pre-sessions for both new members as well as experienced members. The conference is an opportunity for boards, superintendents and youth to interface with others around the state share in the same responsibilities. During the conference, members have the opportunity to attend sessions focused on board standards and listen to keynotes that engage the audience in topics of interest to districts. Lastly, the fall conference is when the resolutions process is brought before the membership and voted on so to determine the focus for the organization for the year to come.
4. Boardsmanship Academies are held in the fall, winter, and spring to help board members gain a deeper understanding of issues that will aid them in doing their jobs better. Negotiations, Budgeting, Special Education, School Law, Personnel and general education topics are just a few of the issues that are addressed in these Academies.
5. Opportunities for youth are at the forefront of the work that AASB does. During the annual conference, the Youth Leadership Institutive has been held for the last 27 years. Youth that attend walk away with a better sense of themselves as a leader as well as a better understanding of what school board members do to better schools in their district. During the first Fly-In held in Juneau each year, AASB offers the Youth Advocacy Institute where you have an opportunity to come and learn about the legislative process and with their board members conduct a visit to the hill for interaction with their representative. Additionally, Alaska ICE staff is available to help your students develop leadership skills. Workshops for students are adapted to the needs of each group and can include topics like team building, project planning, data analysis, board membership, leadership and advocacy skills.
6. Each year AASB awards 12 scholarships to graduating seniors from member districts. The June Nelson Memorial Scholarship awards are currently valued at $1500 for the students that win and can be used for any needs associated with the cost of post-secondary schooling.
7. Publications that members receive from AASB are sent to keep board members updated on educational trends, state regulations, as well as articles on how to become better board members. The following is a list of publications that are produced by AASB.
During the Session our weekly newsletter, "The Session"
Position Papers on specific legislation
Lobbying Handbook
AASB Commentary (monthly newsletter)
AASB website provides a portal to information about school governance, the association, com¬munity engagement and educational trends
Facebook, Instagram, and Flickr sites
Teacher Salary and Benefit Survey
Administrative Salary and Benefit Survey
Classified Salary and Benefit Survey
Series for newly elected board members
Helping Kids Succeed-Alaska Style and Helping Little Kids Succeed Alaska Style
Youth on Board
Transforming Schools: A Framework for Trauma-Informed Practice in Alaska
8. Members of AASB benefit from representation when lobbying with both the State Legislature and U.S. Congress. AASB also works closely with the State Board of Education & Early Development as well as State and Federal Agencies. You can also benefit from the work AASB does as a liaison with other educational organizations (i.e. ACSA, PTA, NEA, etc.)
9. Resources are made available for member districts to help fund community engagement efforts. Over the past 22 years, most Districts have partnered with AASB's Alaska Initiative for Community Engagement (AK ICE) under a variety of grants, to receive funding and support for their community engagement efforts. Staff at AASB offer training opportunities to districts and communities to help with student achievement.
10. Through the innovative programs that AASB has established, we are focused on increasing student achievement in Alaska. Districts have been able to be part of:
STEPS grant is working with over 27 partners to tie together efforts that help students cradle to career. This includes districts, the UA system, and several Tribes and Native organizations.
School Climate and Connectedness Survey (SCCS) is providing information to districts on student and staff perceptions of the school environment.
Districts across Alaska have partnered with AASB to explore Social Emotional Learning in their Cultural contexts, creating Culturally Responsive Embedded Social and Emotional Learning (CRESEL). The districts are working with their communities to integrate culturally responsive SEL into district and schools supports as well as into partnerships with families, after-school time and the community.
11. AASB is a board and district resource able to field general calls and questions on policy, Robert's Rules, board relationships and on other "issues" as they arise. We don't offer legal advice, but as a member said recently "I really appreciate you taking my call and I do believe that AASB is an invaluable resource and first contact for all our schools in key moments like this." Each month we average about 60 calls from our membership.
As budgets get tight, it is always good to question the value of services, and indeed membership to AASB continues to be worth the investment.
# # #