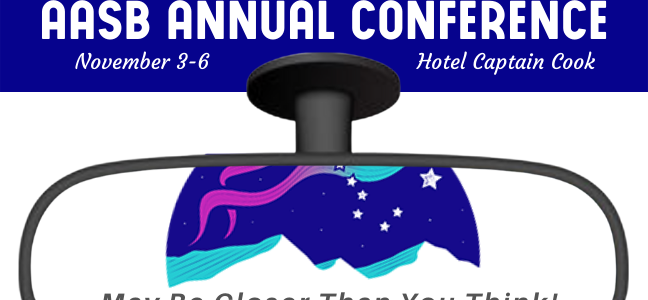 2022 AASB Annual Conference – Registration Opens July 11
SAVE THE DATE:
AASB's 69th Annual Conference
November 3-6, 2022, Hotel Captain Cook, Anchorage
Registration Opens July 11
---
AASB's 2022 Annual Conference is coming together! This year's theme is "Ensuring Opportunities for All Students" and will feature four days of engaging sessions on a range of timely topics.
YOUR HELP IS NEEDED!
District Sharing – A key component of the conference is the district sharing of strategies, best practices and lessons learned. There are multiple ways to share! Please reach out to Jenni Lefing if you're interested in sharing what your district is doing to "Ensure Opportunities for All Students."
Youth Performers – One of the best parts of the conference is showcasing the incredible talents of Alaska's youth. We're seeking youth performers for this year's event. It's a great opportunity for districts to share the amazing talents of their students with districts across the state. If you have a student, or student group that would be interested in performing, please email Jenni Lefing.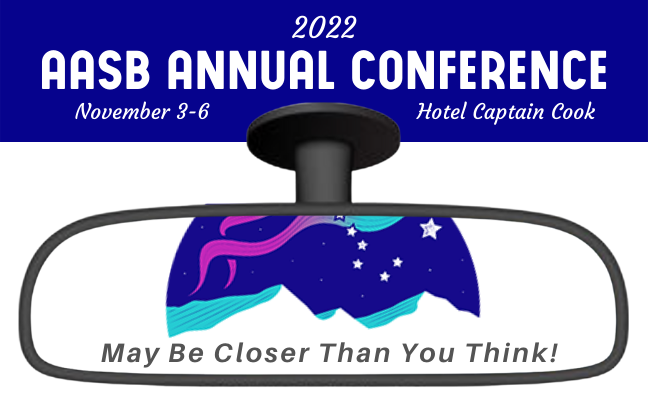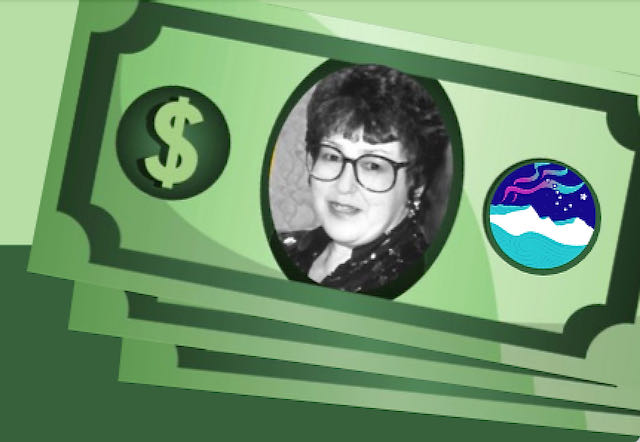 Visit the AASB Bookstore to make a cash donation to this year's June Nelson Memorial Scholarship Fund.
---