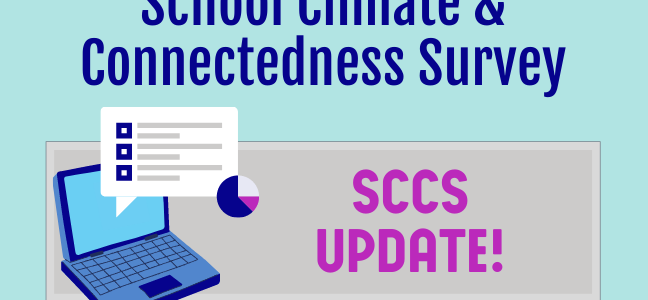 2022 School Climate & Connectedness Survey Update!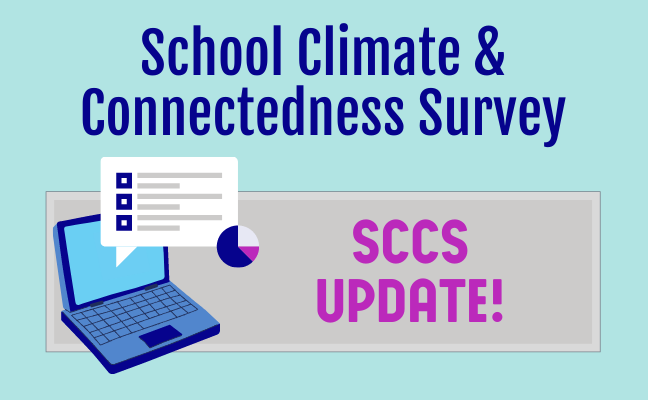 SCCS is a research-backed survey that collects valid and reliable perception data to better understand and build a positive school climate in your school district.
This year's School Climate & Connectedness Survey window has opened statewide. 31 districts have signed up to measure how students, staff, and families feel about their school's climate and how connected they are to adults and peers – factors that impact student's motivation to learn and the ability of school staff to create positive conditions for learning.
New this Year!
To gain a better understanding on what students need this year to feel supported academically, socially and emotionally, a new Learning Recovery topic has been included in this year's survey. Questions center around reflections on learning from the past year, and perceptions of readiness for this school year.
For example, students are asked "How confident are you in learning what you need to learn this school year?" and "How much did you learn last school year compared to other years?"
For more information on SCCS reach out to sccs@nullaasb.org
---