2023 Alaska Charter School Academy
We are excited to be bringing back the Alaska Charter School Academy — the only statewide dedicated conference for charter school leaders!
This year, AASB, in partnership with Anchorage School District, will be hosting the Charter School Academy for charter school APC members and principals in Anchorage.
This statewide learning academy provides an opportunity for charter school governing boards (APCcs) and their principals to:
Connect and meet with peers from across the state to share successes and challenges
Learn and hone boardsmanship skills
Hear the latest statewide updates on Charter Schools
…and much more!
September 29-30, 2023, in Anchorage (at an Anchorage School District site)
September 29: Charter School Principals
September 30: APC members & Principals
Session topics may include:
Examination & Discussion of Board Standards
Charter School Law
Charter School & School District Communication
Policy
Procedures & Practices
What Impacts Decisions Made in Schools?
Effective Meetings
Roles & Responsibilities
Alaska Open Meetings Law
Please reach out to Jenni Lefing with any questions regarding the academy.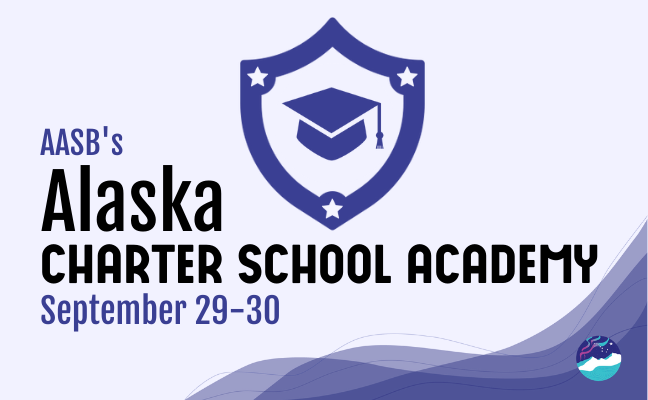 Online Registration for Charter School Academy is now Closed