8 Tips to Improve Your Conference Experience!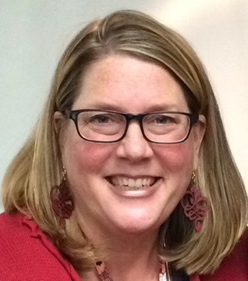 By Timi Tullis, AASB Associate Executive Director
Each year staff at AASB pulls together speakers who can not only inspire but enlighten and educate attendees at our annual conference. AASB's Board of Directors—made up of 15 members from YOUR boards—provides direction on the theme of the conference and sessions they think would benefit our membership. We hope that you will leave the conference with skills that make you a better board member to advocate for your students.
Here are some tips to help you get the most out of your time during the conference (and useful suggestions for any time you attend training on behalf of your work or board).
1. Read the information that is sent in advance. Be sure to take a look at emails from AASB that you receive prior to the conference. Meet with others from your board who are going to the conference, and pick sessions to attend. With four concurrent sessions at each offering, you as a board should "divide and conquer," ensuring that at least one member attends each session. That way you can all share what you've learned at a later time.
2. Download the conference App. (Apple App Store link for iOS, Google Play link for Android) A few years ago we went entirely digital. The App has all the information about the conference, as well as a lot of fun, interactive activities. If you don't have a digital device, we'll have a few iPads available to check out to you/your district for use during the conference. The app will allow you to build your agenda and help you stay focused on where you should be! We also have an Instagram/Twitter hashtag, #aasbconf. We hope you'll use it to tag us in your social media posts.
3. Attend a pre-conference event. Choose from either:
a) Board Room Bootcamp, (for first-term members or someone that wants a refresher)
b) Experienced Board Member Academy (for members that want to go deeper into their role as a board member) or
c) Resolutions Process (to help set the direction on issues that are important for the association).
We hope that each member selects one of these to attend on Thursday to enhance their governance role.
4. Take notes and remember what you're learning. There's a lot to take in at the conference, and you probably won't remember it all. It helps to take good notes, (notepads are at the registration counter), take photos of the presentation slides, and follow along in the app. We suggest you write down your three main take away ideas from the session and share these with another board member to keep it fresh in your mind. Try to answer these questions: What resonated with you most? How can you use that information to be a better board member?
5. Use free time to network. During the conference, we've built in some time just to socialize. Don't run to the mall, but instead stay and chat with other board members from other districts. You can learn a LOT for others in the same role you have, and it's great to build a network of colleagues. During the Roundtable Session at Saturday's lunch, you'll have a chance to meet with youth leaders as well.
6. Join in on some of the fun conference traditions. Friday is Traditional Wear Day, and that means you can wear whatever showcases your community. Whether Xtratuffs or a kuspuk is your daily wear, bring them. Friday night is the June Nelson Scholarship Fund Raiser, and what a FUN event this is each year! Bring a donation and watch it turn into funds for student scholarships. Saturday night is the banquet where awards are given, and our Youth Leaders are highlighted.
7. After returning home, report on what you learned at your next board meeting. We suggest each board member prepare a written or oral presentation for their next meeting. In the report, highlight what you learned during the conference and ideas you'd like to share with the other board members and the administration. Each member should take training seriously and learn as much as they can.
8. Start thinking about what else you want to learn more about and send AASB those ideas. Or let us know if you'd like to be a presenter in the future. Lastly, if you missed a session put it on your list for next year!
Remembering these tips will help you have a successful conference and help you and your board grow in the vital work you do for all students.
# # #