A Path for the Future: Rethinking Postsecondary Transitions
As Dannielle Carlson writes, "it is not one organization's job alone to lessen barriers for Alaska Native students in education as a means to ensure a more equitable, accessible, and safe educational experience."
Helping more students access opportunities after high school is a complex challenge. It requires deep collaboration among schools, students, families, employers, higher education, and community leaders.
Over the past year, the Southeast Network of Alaska CAN developed a draft Bridging Framework to map out where, when, and how we can work together to give students the support and experiences they need to be ready to take the next step after high school. This May, Hydaburg used the Framework to create an inventory and found that cultural identity is a strength while creating opportunities to partner with families is an opportunity for growth.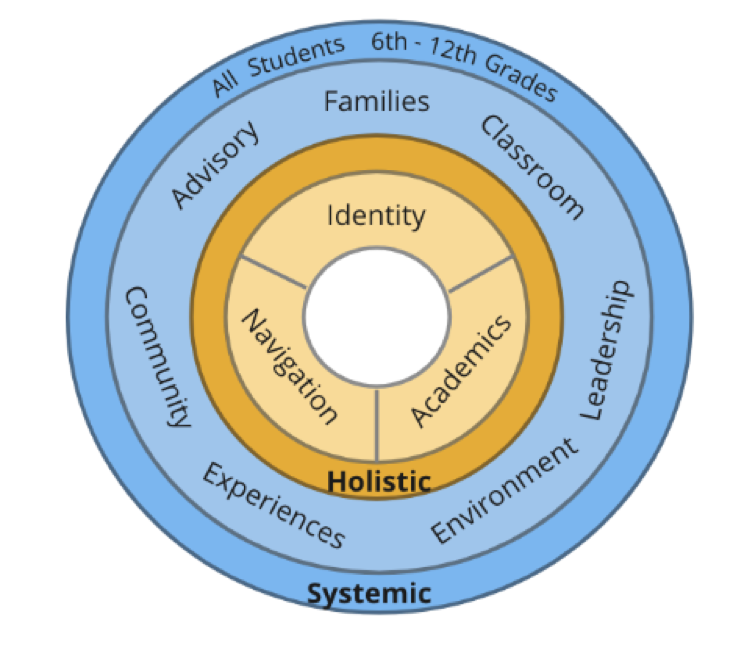 This fall, STEPS partners will be sharing what we have developed together at AASB's annual conference (November 4th-6th). And at the Now for Next workshop on November 7th, we'll have a chance to dig into how we can work together as a state to turn the curve on postsecondary outcomes. Register here if you'd like to join this free workshop.
Did you know that last year Alaskan students missed out on $15 million in free federal student aid? The Free Application for Federal Student Aid (FAFSA) opens on October 1st. Applying early puts students first in line for needs-based scholarships like the Alaska Education Grant.
STEPS partners are also continuing to work directly with Alaska Native students to offer comprehensive and culturally informed guidance. Through its Haa Latseen Initiative, Sealaska Heritage Institute is working with Tlingit & Haida, Goldbelt Heritage Institute, UAS, the Juneau School District, and a range of partners to put on an Alaska Native College & Career Fair, October 6th through 8th. Tlingit & Haida's Navigators program also offers ongoing guidance and support for students.
Contact Emily Ferry to learn more about the Southeast Network of Alaska CAN and Now for Next workshop, eferry@nullaasb.org, Alicia Maryott for the Alaska Native College and Career Fair, alicia.maryott@nullsealaska.com, Renee Culp to find out how students can access the Navigators program, rculp@nullccthita-nsn.gov, and Dannielle Carlson for a copy of "Identifying and lessening barriers for Alaska Native students pursuing postsecondary education," dacarlson6@nullalaska.edu.
---