A VISION: Student Learning Committee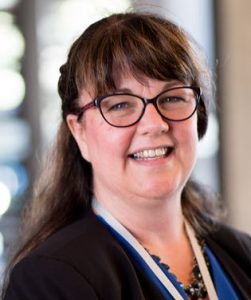 By Amy Jo Meiners
Member of the Student Learning Committee Member, 2016 Alaska Teacher of the Year
How could Alaska's education system transform to amplify student learning?
As a teacher who served on Alaska's Education Challenge 2017 Student Learning Committee, I highlight three critical areas for change targeting student learning success: beyond basics, variety, and customization.
I created the following infographic to share what I believe are the key elements in need of systemic change.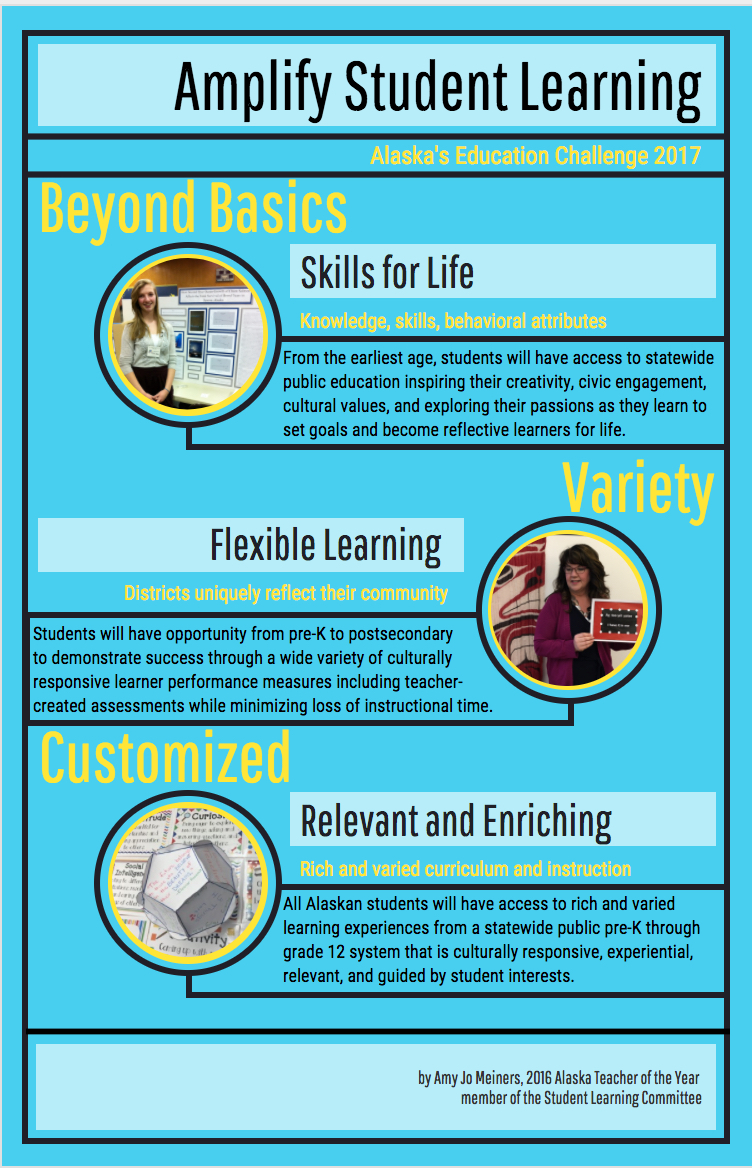 # # #
The views expressed here are the writer's and are not necessarily endorsed by the Association of Alaska School Boards. AASB welcomes diverse perspectives and civil discourse. To submit a Guest Column for consideration, see our Guest Column Guidelines and email your 400-1000 word submission HERE.