AASB Board Sets Five New Long Range Goals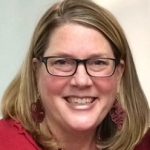 By Timi Tullis, AASB Associate Executive Director
During the summer Board of Director's meeting held in Girdwood, the Board went through a full day taking a look at their Long Range Plan called Pathways. The board began the day by reviewing its mission statement and dug deep into what AASB does for the state of Alaska and our students.
Staff reported out to the Board on the process AASB had made over the last three years on the goals that were established in 2015, focusing on objectives and strategies that were accomplished and areas that still need to be completed. An afternoon was spent doing a traditional SWOT, concentrating on Strengths, Weaknesses (Areas to grow), Opportunities and Threats.
The following five goals were established to help guide the AASB staff in the work of the organization.
Empower our boards to transform educational systems to increase the academic success of Alaska Native students and increase graduation rates of Alaska Native students who are grounded in their cultural identity with the ability to successfully pursue their goals.
Strengthen the positive political influence of AASB at the local, state, and national level.
Support local school boards and districts to partner with families, youth, and their communities in shaping and enriching the education of all Alaska's children.
Support school boards and districts to collaborate and implement creative solutions to deliver personalize learning, and prepare Alaska's children and youth for their future.
Sustain the association by strengthening AASB's capacity to provide board development, preparing board members for effective governance while highlighting educational trends.
Staff will a now work with AASB Board members on developing Objectives and Strategies. The goal is to have them adopted at the November Board of Directors meeting, scheduled to be held the day following the Annual Conference.
# # #