AASB Is Here For You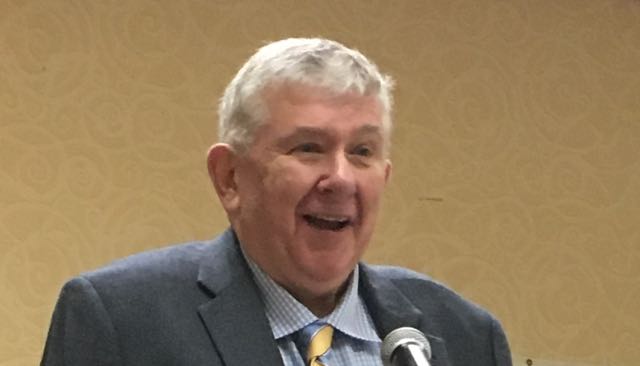 By Norm Wooten, AASB Executive Director
Until just a few months ago, few had ever heard of Coronavirus (COVID-19) until we began to hear news stories out of Wuhan, China. As the death toll began to rise and confirmed cases began to show up Europe, we started to take notice. And then it rapidly spread across the United States. We knew it was only a matter of time before it would reach Alaska. Thankfully the Alaska state government began to ramp up and put contingency plans into place, so when the first confirmed cases appeared, we were prepared to respond.
Alaska is determined to stop the spread of Coronavirus (COVID-19) before it reaches the level experienced in the lower 48. Governor Dunleavy enacted health mandates that just months ago would have seemed draconian, but Alaskans are a special people who care about each other. So we took those mandates to heart and began to practice all the simple things we might do – hand washing, self-isolation, increased disinfecting, and paying attention to the advice of our medical experts.
Then the thing happened that most of us couldn't imagine. Schools were directed to close! I have been involved in education as a school board member on the local, state, and national levels and an employee of AASB for the last 36 years. I had never dreamed that our schools would close. But this didn't faze Alaska's educational leaders. I get emotional as I observe our "education machine" continuing daily to serve students in the face of the pandemic.
My new heroes are DEED, school board members, superintendents, principals, central office staff, teachers, paraprofessionals, and support staff. After the initial disbelief over the school closure, they all sprang into action. They began to derive answers to the great question, "How can we continue to serve Alaska's students during this crisis?" They knew all the challenges – isolation, travel restrictions, lack of adequate broadband, supply chain slowdowns, communication difficulties, and a myriad of others. And yes, there was fear of this silent pandemic. But they have remained focused on the job at hand and are serving students.
I want to assure you that AASB, as with all our other organizational partners, is continuing to serve the membership of AASB. We are complying with all the health mandates, and our staff is teleworking. You can still contact us for assistance at the usual phone numbers and through email. We are still responding to your questions. We are posting resources on our website. The Session and Commentary are still providing information. We continue to advocate with the legislature – although at a distance! Our superintendent searches are progressing. We are holding webinars on relevant topics of importance to you in the new world in which we find ourselves.
In short, we are creating new ways to ensure the needs of school districts are met. The teams within AASB—board governance, Alaska ICE, and administrative—are all continuing to serve the membership every day, even though they are not in the office.

AASB's board of directors is holding its spring board meeting through Zoom. The board takes its governance role seriously and understands the need to move forward.
Don't hesitate to reach out to AASB – We are here for you!
Norm