AASB Model Policy Updates for 2019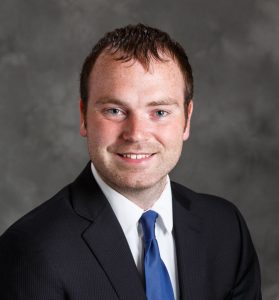 By Michael Caulfield, Jermain, Dunnagan & Owens, P.C.
The laws addressing schools and educational performance are constantly changing. Assessments evolve, best practices are improved, and new administrations bring new direction and priorities. This is why, each year, the Association of Alaska School Boards and Jermain, Dunnagan & Owens partner together to update and improve the model school board policies available to any subscribing school district. The policy updates reflect yearly changes to state and federal laws and regulations, ensuring currency and accuracy.
The AASB model policies provide clear and digestible bylaws for district employees, students, and school boards. The policies are broad – they address anything from district procurement to student discipline. They are also malleable. Any district has the opportunity to make modifications to best reflect local governance and interests. At their core, the model policies serve as a framework for district governance, with the assurance they are in accordance with state and federal law.
The updated policies are generally distributed to districts in March. In this article, I will address some of the legal changes impacting districts in 2019 and that will be reflected in the coming 2019 update. This list is non-exhaustive. A full update will be arriving to districts in the coming months. If questions ever arise regarding a policy, AASB is available to assist.
1. Bree's Law
HB 214, commonly known as "Bree's Law," will require the Department of Education and Early Development (DEED), in consultation with school districts, to develop and approve a program to help prevent teen dating violence and abuse. This new law updates a previous version of Bree's Law, which AASB incorporated into model board policy in the 2015-2016 update. The new version of the law guarantees additional state resources to assist districts in implementing the awareness programs.
The training, instruction, and notices in the program are required to include: 1) age-appropriate information, 2) the warning signs of dating violence and abuse behavior, 3) characteristics of healthy relationships, 4) measures to prevent and stop dating violence and abuse, 5) community resources available to survivors, and 6) opt-out provisions.
The law does not require immediate policy action from school districts but will likely lead to new regulations regarding teen dating education directly from DEED.
2. Revised Formula for State Funding of Consolidated Schools
Districts receive funding through a school funding formula, which is applied to the base student allocation. School size is a factor in the school funding formula. Due to how the formula has been fixed, a district receives more money for multiple small schools than it does for fewer large ones, disincentivizing districts from consolidating schools. As a result, districts see an immediate drop in their state funding if they consolidate schools.
A new bill passed into law, SB 216, has created a new funding rule. Under SB 216, if a district consolidates two schools, the district will continue to receive funding as if the schools were not consolidated for two additional years. This allows districts to prepare and adjust before they receive their new funding amount.
3. Procedures for Updating Textbooks and Instructional Materials and Curricula Review
SB 104 is an omnibus bill which contains a number of changes to state law regarding curricula review. The most immediate change for individual districts is that school boards must now develop procedures to update textbooks and instructional materials at least once every ten (10) years. Regular updates were required under the previous statute, but there was no set requirement for how often the updates had to occur.
This bill also provides numerous new requirements for DEED. The Department is required to establish standards and a procedure for the review, ranking, and approval of mathematics and English and language arts curricula for school districts to use in each grade level. The standards and procedures will seek to identify ways that curricula may be modified to increase performance across all grade levels. The bill also creates incentives to encourage districts to take part in a pilot program once the new criteria are developed.
In addition, the bill instructs DEED to make available to all school districts an electronic system for managing student information and tracking records relating to individualized education programs for children with disabilities. By statute, DEED must, to the extent permitted by federal law, allow school districts to electronically transfer special education records for a student when the student transfers to a different school district. Once the system is in place, records transfers between districts should be made easier.
Finally, this bill requires DEED to develop a comprehensive program to provide education and resources to prevent teen marijuana use. The program will address marijuana use prevention through outcome-based curricula, adult and peer mentoring, and opportunities for positive, prosocial leisure and recreational activities. The bill does not require districts to make any immediate changes to board policy, but additional regulations pertaining to marijuana, and marijuana education, are likely.
4. Legislative Task Force on Reading Proficiency and Dyslexia
HB 64, which establishes a Legislative Task Force, is meant to address ways to increase literacy proficiency in Alaska. Approximately 43,300 students in the state do not meet Alaska English Language Arts standards as indicated by the Alaska Measures of Progress test.
The Task Force consists of 12 members, including one member from AASB. The law does not require any immediate board policy changes, but the Task Force will prepare a final report by March 29, 2019, which will include recommendations and proposed changes to Alaska's reading, writing, and special education laws and regulations.
The Task Force is authorized to make recommendations regarding 1) reading instructional practices for all public school students in the state, 2) the diagnosis, treatment, and education of children affected by dyslexia, 3) methods to improve reading proficiency and reading instruction for all public students, 4) possible legislation or other policy recommendations to improve reading proficiency outcomes, and 5) methods to mitigate the effects of dyslexia on reading proficiency, including early screening and intervention.
# # #
The views expressed here are the writer's and are not necessarily endorsed by the Association of Alaska School Boards. AASB welcomes diverse perspectives and civil discourse. To submit a Guest Column for consideration, see our Guest Column Guidelines and email your 400-1000 word submission HERE.