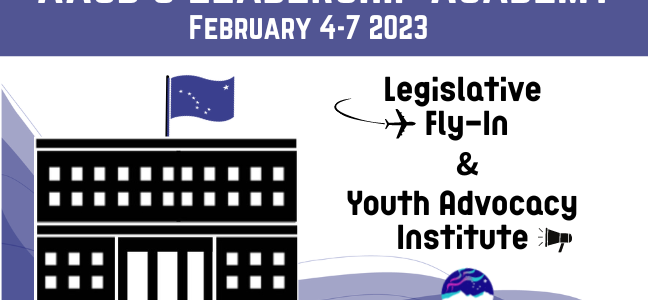 AASB's Leadership Academy: Legislative Fly-In & Youth Advocacy Institute 2023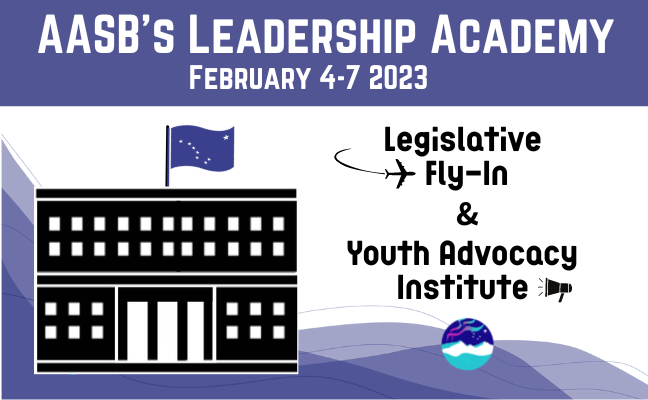 Click here for information on room blocks and booking your hotel in Juneau.
Daily breakfast will be provided, and lunch on Sunday will be provided!
---
Useful Links
---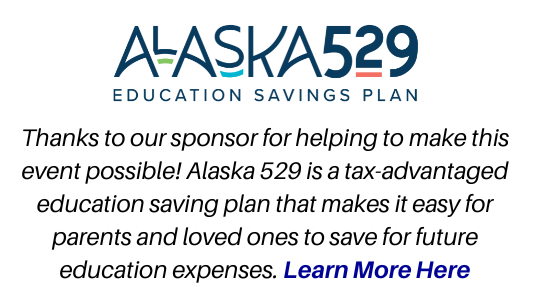 Leadership Academy & Legislative Fly-In
February 4-7, 2023
Plan to attend this year's Leadership Academy & Legislative Fly-In in Juneau to be briefed on key legislative issues, meet in like-size district forums to identify legislation that can be supported by AASB, develop talking points for legislative priorities, and meet with legislators and other decision-makers!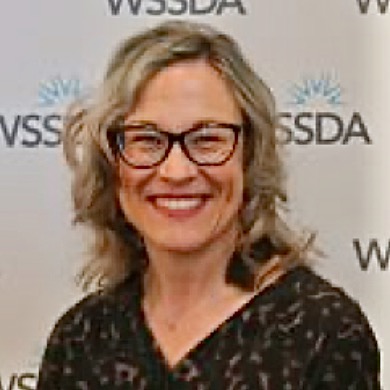 Guest Instructor: Marissa Rathbone
Director of Strategic Advocacy, Washington State School Directors Association
Marissa will bring a fresh and well-developed set of advocacy skills to share at our training. She is an educator at heart and a lifetime advocate for public education with over 25 years working in education and state government. She believes that public education is the basis of a thriving economy and healthy society and loves being able to work with locally-elected school board members to strengthen this foundation.
Saturday 2/4: Learning how to be effective advocates and being educational advocacy leaders in your district and community.
Sunday 2/5: Focus on the make-up of the next legislature, Bills that have been introduced, and working on crafting your advocacy message for meetings with legislators, both in-person and remotely.
Monday 2/6 & Tuesday 2/7: Reserved for school board members and superintendents to meet with their legislators and others.
Contact Jenni Lefing for more information on the Leadership Academy & Legislative Fly-In.
---
Youth Advocacy Institute (YAI)
February 4-7, 2023
This year's Youth Advocacy Institute is designed for high school students who want to be immersed in the Alaska legislative process.
Students will:
Learn how a bill becomes a law,
Discuss key legislative issues influencing education this year,
Participate in mock testimony, and
Advocate for legislation (alongside their school board) that affects them and their communities, all for public education.
Contact Claudia Plesa for more information on the Youth Advocacy Institute (YAI).