Adapting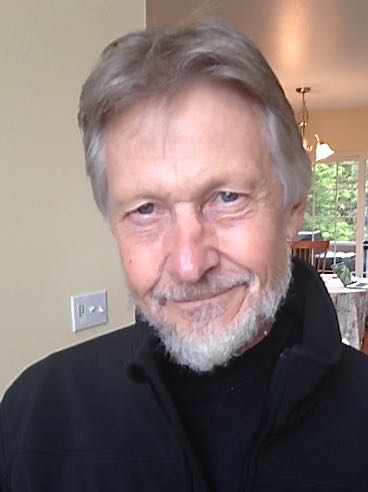 Rich Carlson, AASB Board Support and Training Coordinator
On March 10th, I first paid attention to this new virus that would significantly impact health. Indeed, I had heard some reports of a virus in China. Still, I did not believe it would have much of an effect on the U.S. Obviously, I was wrong like so many other people. Not only would this virus have a major impact on our health, but it would, in fact, change our lives forever.
Unlike other significant events of the past that changed everything, this was not a single event. It was not like the bombing of Pearl Harbor, the assassination of John F. Kennedy or Martin Luther King, or the terrorist attacks of September 11th. This was instead a slowly evolving event that played out for days, weeks, and now months. Finally, it became clear that this new virus, now labeled COVID-19, was a global pandemic, and it would impact our daily lives. It would forever change many of our institutions, including education.
At first, we just postponed everything, including sporting events, meetings, weddings, and in-person education. Many of us felt that this was a short-term phenomenon, and soon we would be back to normal. But as time went on and the virus spread, it became apparent that we would all need to find ways to adapt to this "new normal." (Frankly, I am not even sure what that means, but I know I don't like the sound of it).
Perhaps no other institution was as profoundly impacted by the pandemic as education. The long-term impact on our students from months of disrupted instruction was not acceptable. Education needed to adapt, and adapt we did! We continue to do so by turning to various delivery methods for teaching without physically being present. Some school districts in Alaska are adapting more quickly than others because of their experience with distance delivery. Others struggle with internet access and appropriately trained staff to teach in this new environment. We continue to learn and evolve.
Not only are teachers forced to find new ways to provide instruction, but school boards and administrators are also required to conduct meetings, trainings, and large conferences remotely. Zoom, Google Meet, and other platforms are being used to deliver instruction, train personnel, teach students, provide information, and stay connected. It seems like daily, there are new challenges as we move forward, hoping that we will soon get back to the "real" normal.
Truly COVID-19 has changed everything, including our daily vocabulary. Phases like social distancing, contact tracing, quarantine, and "hunker down" have made their way into our everyday language. So, we continue to adapt and try to stay resilient. The last several months have reinforced how much we depend on each other and how much we need socialization. Technology has, in some ways, made our lives easier; however, it cannot replace our need for interpersonal relationships. The social and emotional well-being of all of us, especially our youth, is at stake.
It is hard to look at the next several months and know what comes next. What is clear is that across the State of Alaska, thousands of dedicated educators and school board members will do whatever it takes to provide our students with a quality education. Our goal at AASB is to provide all the support and assistance needed to our school board members, administrators, and educators to help them get through these difficult times. At some point in the future, we will look back and realize that we not only survived these challenges but came out stronger, smarter, and more adaptable because of our experience.
---