Advocacy at the Capitol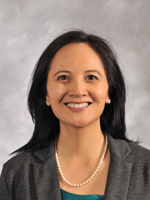 By Lisa X'unyéil Worl, AASB STEPS Partnership Coordinator
At our AASB annual conference in November, I participated in a panel to share information on effective advocacy. The panel included AASB Executive Director Norm Wooten, ACSA Executive Director Lisa Skiles-Parady, Cordova/AASB Board Member Peter Hoepfner, and myself.
A quick web search of advocacy defines as "public support for or recommendation of a particular cause or policy. Synonyms: support for, back of, promotion of, championing of."

Advocating for our schools is essential because it provides insight and puts the data in perspective for our policymakers. While the legislators are provided plenty of reports and data, testimony from the community, parents, students, superintendents, and board members can help them understand what is behind those numbers. What does a 5% decrease mean for your school? How does this bill impact the school program or classroom?
Preparation
As a parent and site council chair, I advocated for education on the local and state level. When I was elected and served on the Juneau School Board and then later worked as staff at the State Legislature, I had the chance to see and understand how one could improve their advocacy by recognizing the process and timing – the mechanics and logistics.
Having sat before a committee, I understand feeling intimidated at providing testimony before a school board, city assembly or legislative committee. The Capitol has a presence and formality that can be overwhelming. However, if you know what to expect and prepare, then your testimony will go smoothly and will get easier in time.
This link shares my slide presentation from the conference that provides some ideas on how to get prepared.
Bill Basics
First, you need to know the bill and number that you are testifying on. Once you know that you can use the Alaska State Legislature's home page to access BASIS which can give you all the information you need on your bill, such as who is sponsoring the bill, which committee(s) the bill has been assigned to, the bill text (full bill language), and the supporting documents. Note that the bill's primary sponsor is listed first in ALL CAPS and other legislators who have committed to support the bill are listed afterward also as sponsors. On BASIS, you can see where the bill is in the process and when the current committee has scheduled a hearing.
Testimony Tips
I also shared some committee basics and thoughts of what makes a good testimony. The most important thing to remember is to be respectful. Be brief and expect that your time will be limited to 2-minutes or less. Bills, especially those heard in Senate or House Finance committees, often have several people giving testimony. I recommend writing your testimony in advance and practice reading it aloud to be sure you're within the 2-minute window.
Background Info
In my slide presentation, I shared links to a number of legislative publications and lists that can help you quickly identify legislative committee assignments and find contact information. I would also recommend printing or getting a copy of the Legislative Pocket Directory which provides a photo and contact of each Senator and Representative as well as other key legislative agency information including legislative information offices (LIOs). Note that there are twenty-three LIOs across the state, which you can go to if you'd like to participate in the hearings via teleconference.
A Voice for Children
The last point I'd share – Remember why and who you're advocating for! As education advocates, you have important information, data, and perspectives to share about schools and classrooms across our great state. Your message is important and needed, be willing to speak up for our kids either for funding or for policy input.
# # #