Alaska ACTE "Working Stronger Together"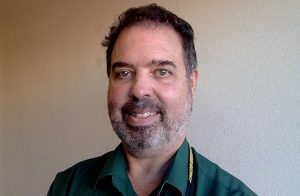 By Mark Roseberry, President of Alaska ACTE and North Slope Borough School District Director of CTE Services
The Alaska Association for Career and Technical Education (AK ACTE) is a professional organization that promotes and strengthens career and technical education for workforce development in Alaska. Its values are collaboration, innovation, and networking to provide leadership, advocacy and professional development for its members and partners that ultimately prepares and connects students to skilled, in-demand and livable wage careers.
Our upcoming annual professional development conference, October 22-24, 2018 at the Captain Cook in Anchorage, is our capstone event for providing professional development to CTE educators across Alaska. "Working Stronger Together" reflects our desire to help connect secondary and post-secondary educators to students, community members, industry and other stakeholders to build a strong workforce in Alaska.
This year our conference hosts keynote speaker, Kayleen McCabe, a licensed contractor and TV personality who is passionate about CTE. Her goal is to increase awareness and respect for the trades as demand for skilled trades professionals rise along with their wages. She is not only a highly skilled professional, she is successful in a career that is considered non-traditional for women. Kayleen's message is also to encourage both male and female students to pursue careers that they are interested in that may not be recognized as a traditional gender specific career.
Why are we so passionate about CTE? There is a plethora of research that shows how effective CTE is for student success in school, connecting students with high wage careers and supporting a highly educated workforce. Students participating in CTE pathways are more successful in completing postsecondary education and do better in reading, writing and math. CTE students maintain higher attendance rates and higher graduation rates and are less likely to drop out of high school. More information about the benefits of CTE can be found at this link.
CTE is especially critical for Alaska's rural students to learn skills and trades where they can secure jobs or start their own businesses in their home community. Whether it is mastering indigenous arts, music or becoming a skilled professional in small engine repair or a skilled welder, heavy duty mechanic or carpenter or learning refrigeration and boiler maintenance or developing skills in technology, networking, and website management, all of these skills and occupations can be done in Alaska's small villages with an internet connection. Alaska's rural students can become accounting technicians and accountants, performing accounting functions and analysis at all levels from their home village. CTE builds our local workforce and economies in both urban and rural areas.
For too long the benefits of CTE have been overlooked as a viable solution for increasing student academic performance and education success. The renewed energy, funding and wave of political support for CTE programming has created an increasing need for skilled CTE educators who develop rigorous courses and programs aligned with academic and industry standards. Alaska ACTE supports those educators in developing a new generation of highly skilled professional adults, prepared to envision their future, determine their destiny, and lead in the 21st century.
# # #
The views expressed here are the writer's and are not necessarily endorsed by the Association of Alaska School Boards. AASB welcomes diverse perspectives and civil discourse. To submit a Guest Column for consideration, see our Guest Column Guidelines and email your 400-1000 word submission HERE.