Alaska Staff Development Network is a New Code.org Regional Partner!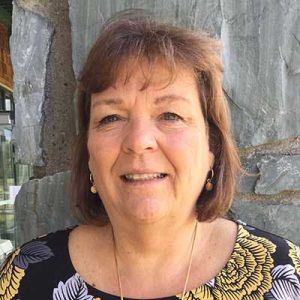 By Cheryl Bobo, Alaska Regional Program Manager, Code.org
A new partnership between Code.org, the Alaska Staff Development Network, and the Alaska Council of School Administrators seeks to expand access to high-quality professional learning for educators interested in teaching computer science in schools throughout Alaska.
What is Code.org?
Code.org is a national non-profit that believes that every student should have the opportunity to learn computer science, just like biology, chemistry or algebra.
Code.org is the organization behind the Hour of Code, completed by over 600 million students in 180 countries.
Code.org's professional development workshops were developed to empower teachers from every type of background to be able to teach computer science and support computational thinking.
Code.org has partnered with more than 120 school districts and 700,000 teachers use their K-12 curriculum. All curriculum is available online at no cost.
Why Teach Computer Science?
Computer science helps nurture problem-solving skills, logic, collaboration and creativity. These skills will open doors in every field. Students will gain an opportunity to create technology that will solve problems in their communities and in the world. By starting early, students will have a foundation for success in any 21st-century career path.
According to the latest statistics, computing occupations are now the number one source of all new wages in the U.S. and comprise 58% of all projected new jobs in STEM fields, making Computer Science one of the most in-demand college degrees.
Nationally, 9 in 10 parents want their child to study computer science, but less than half of all schools teach computer programming. In fact, Alaska currently has 837 open computing jobs. The average salary for a computing occupation in AK is $84,737, which is significantly higher than the average salary in the state ($56,710). The existing open jobs alone represent a $70,933,239 opportunity in terms of annual salaries.
The Alaska Department of Education and Early Development has made computer science a priority area of growth. Over the next year, it is expected that Alaska will approve computer science standards that are in alignment with Code.org curriculum.
How Does this Partnership Benefit Alaska's Teachers and Students?
Code.org is providing scholarships to Alaska teachers to participate in professional development that explains how to use the Code.org curriculum. This professional learning will give educators the tools they need to bring computer science learning into their classroom—even if they are new to computer science. The Code.org curriculum is free, thus creating the opportunity to offer computer science courses and lessons at all levels in every school in Alaska.
With the support of our industry and educational partners, we are excited to help elementary, middle and high school students gain foundational computer science knowledge. The CS Fundamentals, CS Discoveries and CS Principles curriculum will help build a continuum of computer science education in the K-12 educational pipeline.
One day workshops scheduled and open for teacher registration as of September are:
CS Fundamentals K-3
Sat. Jan 26 2019 – @RTI/MTSS Effective Instruction Conference, Anchorage
https://studio.code.org/pd/workshops/5300/enroll
CS Fundamentals 3-5
Sun. Jan 27 2019 – @RTI/MTSS Effective Instruction Conference, Anchorage
https://studio.code.org/pd/workshops/5301/enroll
CS Fundamentals K-3
Sat. Feb 16 2019 – @ASTE Conference, Anchorage
https://studio.code.org/pd/workshops/5292/enroll
CS Fundamentals 3-5
Sun. Feb 17 2019 -@ ASTE Conference , Anchorage
https://studio.code.org/pd/workshops/5299/enroll
Additional workshops details are coming for upper level computer science courses:
5-day workshops for CS Discoveries (Grades 6-9)
5-Day workshops for CS Principles (Grades 9-12)
We will also be recruiting experienced teachers to be facilitators for CS Fundamentals, CS Discoveries, and CS Principals to better serve Alaska schools.
Visit http://www.asdn.org/code-org/ to add your name to our statewide Code.org interest list and we will keep you updated on upcoming opportunities and remind you when workshop registration open online.
More information
Contact Cheryl Bobo: cbobo@nullalaskaacsa.org
# # #
The views expressed here are the writer's and are not necessarily endorsed by the Association of Alaska School Boards. AASB welcomes diverse perspectives and civil discourse. To submit a Guest Column for consideration, see our Guest Column Guidelines and email your 400-1000 word submission HERE.