Alaska's Education Challenge: A Progress Report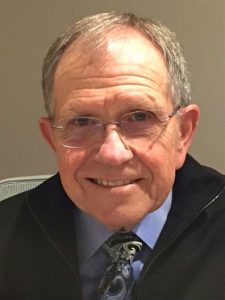 By Jerry Covey
Managing Partner, JSC Consulting
In September 2016, Education Commissioner Dr. Michael Johnson and the Alaska State Board of Education & Early Development (State Board) retooled the Department of Education & Early Development's mission and vision statements and established the following five strategic priorities aimed at improving public education for all students in Alaska.
Strategic Priorities
Amplify Student Learning
Ensure Excellent Educators
Modernization the Education System
Inspire Tribal and Community Ownership of Educational Excellence
Promote Safety and Well-Being
Following the State Board's initial actions, Governor Walker, in his 2017 State of State address, spoke of his forthcoming plan to improve public education in Alaska. The Governor's comments launched the current effort to craft changes in our education system that will address our student achievement gaps and increase our graduation rates by making sure that every student across our state has equal opportunities to learn and succeed.
This spring, Commissioner Johnson and the State Board formally kicked off the Alaska's Education Challenge. Nearly 100 Alaskans from all corners of the state representing diverse backgrounds, interests, and experiences came together to work collaboratively and focus their efforts on developing transformative recommendations for each of the five strategic priorities set by the State Board.
Organized into five committees, the work of each committee has spanned almost seven months and included five teleconference meetings and many hours of reading, discussing, and processing ideas. Each committee is facilitated by a recognized Alaska education leader and co-chaired by members of the State Board.
To meet the criteria set forth for Alaska's Education Challenge, the transformative recommendations must:
Be systemic and apply to all students, schools, employees, communities, etc.;
Not require resources beyond our direct control; and
Produce measurable results that can be benchmarked against higher performing states and countries.
As we all know, making lasting improvements in our public education system is a tall order; however, it is not beyond our reach. Every member of every committee is working hard to produce transformational recommendations that positively impact every student in Alaska.
On October 4 at the Dena'ina Center in Anchorage, the committees will finish their work at a wrap-up event where they will present their recommendations to the State Board. Members of the public are welcome to attend. The next day, the State Board will consider the committees' recommendations and determine which ones to advance for public comment.
The following committee updates were written by the committee facilitators.