Alaska's Future Leaders Need an Excellent Education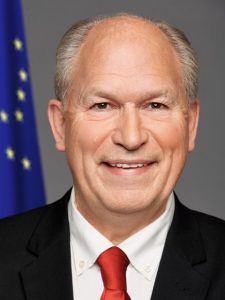 By Governor Bill Walker
Remarks to Alaska's Education Challenge Kick-Off Committee Meeting at Dena'ina Civic & Convention Center, April 20, 2017
Thank you for gathering today to kick off our administration's efforts to provide an excellent education for every student, every day. As I said in the State of the State, we will meet this challenge by honoring our heritage, innovating for the future, and prioritizing for today's fiscal challenges.
Achieving excellence in education requires all of us pulling together. As we modernize education in Alaska, we must remember that technology is only a tool. It can provide students with opportunities to learn subjects they might not otherwise have access to. But technology cannot take the place of qualified, engaged teachers in every classroom. We must do better to provide resources to our teachers so their classrooms are richer and more efficient.
It's no secret that Alaska is facing some tough financial times. Education leaders have tackled the challenge head-on. I have heard that some districts are collaborating and sharing administrative services, and even course offerings.
Building a safer, smarter, stronger Alaska is my top priority. Those of you in this room play a crucial role in that effort. A big thank you to all of you for pulling together to empower Alaska's future leaders.
The views expressed here are the writer's and are not necessarily endorsed by the Association of Alaska School Boards. AASB welcomes diverse perspectives and civil discourse. To submit a Guest Column for consideration, see our Guest Column Guidelines and email your 400-1000 word submission HERE.