An Update on Personalized Learning in Alaska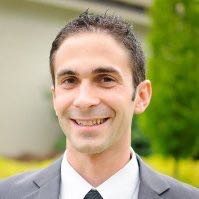 By Scott Johns, Associate Partner, Education Elements, Inc.
In July 2017, I was fortunate to write a guest column for the AASB Commentary titled, "Personalized Learning: What It Is and Why It Matters for Alaska". In that post, I shared our excitement to be working with both the Fairbanks North Star Borough School District and the Kenai Peninsula Borough School District to implement personalized learning across their schools. Now with the close of the 2017-18 school-year upon us, I am eager to share an update on this work. Both districts have made incredible strides — with principals setting inspirational visions, teachers testing instructional models designed specifically for their students, and students engaging in collaboration and reflection.
Below I share some of the highlights from our work with each district. As can be seen, both districts have taken a unique approach based on the specific needs and circumstances within their communities — just as it should be! I applaud both districts for their zeal and engagement in this challenging work, and we are eager to continue working to better meet the needs of students alongside these partners in the 2018-19 school-year.
Enjoy!
Update on Fairbanks North Star Borough School District
Engaging all schools in a shift toward personalized learning
Over the last 18 months, all 28 schools within Fairbanks have engaged in a shift toward personalized learning through a three-waved approach. The first two waves of schools, including 19 elementary schools and four middle schools, have each held a Personalized Learning Launch Night to introduce parents to their work and to celebrate the work that has occurred so far. The third wave, comprised of 5 high schools, has begun laying a foundation for the work by developing a bank of instructional models for their students. Each school has selected a specific area of focus, such as student reflection or targeted instruction, and developed plans to increase expertise in this area.
Shifting personalized learning from a noun to a verb
Now with significant experience in personalized learning, the district is making a shift from referring to the strategy as a noun ("personalized learning") to a verb ("personalizing learning"). This shift intends to stress the importance of viewing personalized learning as a process rather than a specific "thing." Personalizing learning entails a process that involves consistent iteration and refinement to meet the needs of students rather than simply a specific classroom practice or strategy.
Gaining national spotlight
A recent article from the Fairbanks Daily News-Miner shared several insights from the work that has occurred so far. The article, titled "17 months after launch, personalized learning affects all area schools", quoted teachers and principals who are seeing increased attendance and engagement in their classrooms. The article was subsequently picked up by two national networks, including the US News & World Report and Education Week.
Developing a coaching toolkit
To further enhance the work of personalization, the support staff within Fairbanks have developed a coaching toolkit to align with practices and procedures. This toolkit includes various resources, including a coaching cycle and a reflection guide. The coaching toolkit has enabled support staff to take an all-hands-on-deck approach to personalized learning as they are developing the expertise to support teachers.
Update on Kenai Peninsula Borough School District
Experiencing success across initial schools
Over the last school year, the first wave of schools on the Kenai included seven elementary schools, one high school, and one middle school. The district strategically selected this mix of schools to create expertise at every level and to showcase what the work could look like across various grades. These schools have been seen as overwhelmingly successful. In a recent article from the Peninsula Clarion titled, "District reflects on personalized learning," John Pothast, Director of Elementary & Secondary Education, shared his thoughts on the first wave of schools. "The success that we've had, and the feedback that we've gotten from the principals and Education Elements is that we have some really cool things going on in the schools and a lot of good personalized learning," Pothast said. We are now engaged with 17 schools in the second wave, including K-12 schools and remote schools, and will soon begin working with 11 schools in the third wave.
Providing opportunities to learn through a discovery phase
To introduce the concept of personalized learning to all teachers and administrators, the district engaged in an initial discovery phase. In this phase, all schools had the opportunity to select from a variety of resources to create their own learning experience to become acquainted with the practice. These resources included book studies, student and colleague interviews, and opportunities to test out personalized learning practices. The discovery phase has equipped the district to quickly develop familiarity with personalized learning and also provided a strong foundation as each wave of schools has engaged in the work.
Creating communication resources to build alignment
Creating alignment across a district the size of West Virginia can certainly be challenging. The district has built upon its strong foundation to meet this challenge by developing exceptional resources, including a website to support teachers and principals, a blog to share insights, Facebook live streams, and virtual chats, among others. These resources have allowed ideas to flow across the district in a collaborative manner.
Rewarding teachers through college credit
To both reward and recognize teachers who are engaged in the personalized learning process, KPBSD has developed a college course through the University of Alaska for teachers to obtain college credit. Teachers have the opportunity to engage in this coursework each semester. Leadership within the district acts as the course facilitator, and a significant number of teachers are signing up to take advantage of this opportunity.
Scott Johns is an Associate Partner with Education Elements where he works with schools and districts across the country to design and implement personalized learning. A former teacher, Scott resides in California with his wife and young daughter.
# # #
The views expressed here are the writer's and are not necessarily endorsed by the Association of Alaska School Boards. AASB welcomes diverse perspectives and civil discourse. To submit a Guest Column for consideration, see our Guest Column Guidelines and email your 400-1000 word submission HERE.